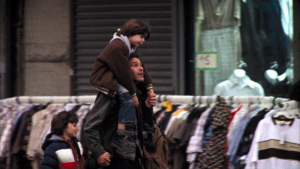 Go Get Some Rosemary
Go Get Some Rosemary
by Ben Safdie
USA/ France, 2009, 100 mins
International Sales:
Films Boutique
Skalitzerstr. 54a 10997 Berlin
T: +49 30 69 53 78 50
Fax: +49 30 69 53 78 51
e-mail: laura@filmsboutique.com
web: www.filmsboutique.com 
Motivation:
The Brothers Josh and Ben Safdie tell a simple story about a complicated family – which is their own. Inspired by the New York independent film-tradition it captures the hectic patchwork-family-life. It's a comical drama about a man inbetween extremes and his confused sons. A warm-hearted look back without anger.