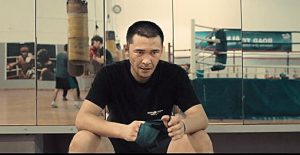 Kazakhstan, 2015, 62 mins
International Sales:
Association of Development and Promotion of Kazakh Cinema
Dos Mukhamedova str. 62, apt. 6
050012 Almaty, Kazakhstan
T: +7 775 755 2525
e-mail: daryabelkina@gmail.com 
FIPRESCI Prize at the Almaty Eurasia Film Festival 2015
Motivation:
For exploring social problems wich are actual all over the world – in a professional manner in all aspect. We particulary want to underline the quality of script and directing.