Sadia Khatri
Film Critic, Pakistan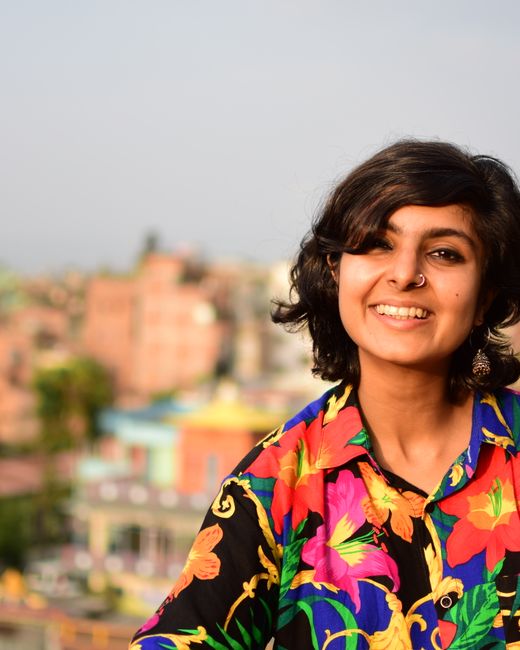 When a 90s Bollywood song plays, I know what film it is from. This is not out of interest but inculcation. I grew up in a house where four teenage aunts worshipped the Khan trinity, played their movies day and night. In my own teenage years I looked upon this internal canon with derision: I was learning to call myself a feminist, and these rom-coms and soap operic dramas were anything but. In college, my South Asian friends thought it would be fun to rewatch these films, and it was, but suddenly we were also up all night analyzing these films and queering our reading of them. That reckoning with my past self's derision, I think, was my first foray into film criticism. 
But it never occured to me to write about film—though I wrote fiction, nonfiction and poetry—until 2019, when Reema Kagti and Zoya Akhtar released Gully Boy. The power-duo rarely disappoints, but this was something else. Pushing the conventions of that same tradition of Bollywood soap operas—what leaps of craft, of character! I had to write about it. And when I did, again that feeling like those nights at college: how words worked like a container into which I could empty my experience of a film, whirl around its contents to investigate why I believed what I did, sometimes watch my beliefs change.
The state of criticism in Pakistan is dismal. Film critics prefer to summarize and moralize, not engage and co-create. Which is a pity given the rising tide of directors and filmmakers who are challenging old, formulaic cinematic traditions. Anam Abbas and Saad Khan just premiered Showgirls of Pakistan.  Shehrazade Maher, Hamza Bangash, and Umar Riaz are raising the bar with each release. There is also now a Documentary Association of Pakistan, and travelling film festivals. Independent cinema is picking up, but writers are few, or far behind. At Locarno Critics Academy in 2019, I saw how playful, generative, and restorative film writing could be: a practise of archiving, but also an art in its own right.
I arrived at Locarno feeling very much an imposter, and left with the conviction that I would write so much. In the past year I've watched hardly twenty films and written one critical essay. In an interview, Abbas Kiarostami says that those of us who insist on constantly producing art are essentially restless and unfulfilled. That we have low-self esteem. I find in this a truth, but a new question appears: what about restful art? Art that is not tied to the impulse of reacting or chasing clocks, but of slowing down and co-creating. Half the films I watched in the last year were Abbas Kiarostami's—he has all my heart. I will never look at a mulberry tree the same again. So here I was, and we all were, reckoning with the pandemic and thinking about time and clocks—in Kiarostami films I found I could slow down. Not slow down in that contrived way of tweaking time, but slow down, weirdly enough, to be present. What a gift. But it is the same reason I take to the page: to slow down through language, be present. And then what we find . . .
I am interested in writing that merges poetry and memoir with film criticism: in writing that is co-creation with, and not just an investigation of cinema. At the Berlinale I also hope to explore collaborative criticism (podcasts/video reviews/essays) while thinking more about time and clocks, old derisions and films that slow us down, and mulberry trees.
(Written for the Berlinale Talent Press of 2021)