Two films in the Young Cinema program particularly caught the eye of Andreea Patru for their depiction of the often painful journey of coming-of-age for young girls, more so in light of the fact that their migrant worker parents are both absent and largely unresponsive.
Neglected or even worse, abandoned children experience prolonged separation from their migrant worker parents. This harsh reality is at the core of two Chinese films from Hong Kong's International Film Festival's (1-12 April 2021) program. In the context of the world's largest developing country and circumstances like population policy and traditional preference for baby boys, girls have a hard time developing into women. As part of the Young Cinema Competition, Summer Blur (Hannan xia ri, 2020) by Han Shuai and The Day Is Over (2021) by Qi Rui delve into girls' coming-of-age, a welcome shift from the dramas broadly centered around men. Both films lack any parental presence and follow the consequences of this absence on the young protagonists' evolution. Most of the time, the teenagers try to connect with their mother or father, attempting to call or even reach out to them in the city. Left by their parents in the custody of indifferent relatives, the girls are denied their own space or even the rights to objects that belong to them. Guo, the lead of Summer Blur, receives periodic voicemails and occasional gifts from her mother, though not her presence to comfort and tend to her needs. In The Day Is Over, Zhang Jiaxing seems even more abandoned, as her father is unreachable every time she calls.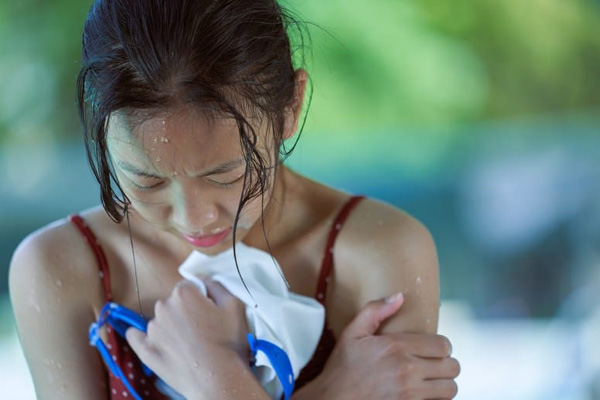 While stories of passage into adulthood are accompanied by a specific transformative episode, similar to films from last year's Hong Kong Film Festival (Wisdom Tooth (Ri Guang Zhi Xia, 2019) and Summer Is the Coldest Season (Shao Nu Jia He, 2019), these examples from this year's entries focus on the adolescent discovery of the perversity of social functioning. Predatory behavior comes to light in the early stages of both films, the girls' innocence being menaced by men whose gestures indicate wicked intentions. Guo in Summer Blur, for example, feels guilty for her impotence witnessing the tragic event of the drowning of a new friend, Xiaoman, without doing anything in regard. While she struggles with contradictory feelings, she is emotionally blackmailed into a friendship with a young boy, Zhao, who is aware of her secret and might have his perspective on the events. By contrast, her spoiled cousin doesn't shy away from putting on a ballet show in exchange for ice cream from an older shopkeeper. Furthermore, the protagonist observes that even her inhospitable, severe aunt can't escape men's harassment. 
In a later scene, Guo is about to follow in the footsteps of her mother, a former model, as she accidentally lands a child talent audition. The camera ponders upon her vulnerability in a swimming suit, as she tries to reconcile with her blossoming femininity and judgmental men gazing upon her pubescent body on the side. Director Han Shuai tackles the fine line between sexuality and innocent entertainment in child pageants from the subjective standpoint of a girl discovering the social constraints of being a woman. Still, the script doesn't overdo the disheartening Cinderella storyline but works its way into a deeper genre trope, defying the relationship with Zhao to depict the richness of Guo's inner life. His creepy stalky presence and their slow-paced, wordless relationship bring the plot closer to a thriller, with a fatalistic outcome about to happen. This implicit threat is preserved by the hand-held camerawork, resembling the anxiety and insecurity this unwanted teenager goes through. The delicate close-ups expose a lot more of Guo's inner struggle to make sense of an individualist misogynistic society where no exchange is unintentional.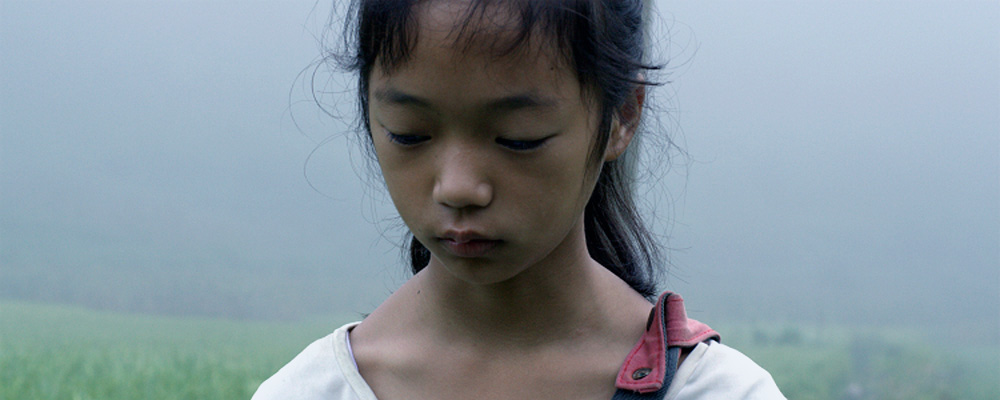 Fourteen-year-old Zhang Jiaxing comes to a similar conclusion in Qi Ri's The Day is Over after an eventful enterprise to get money to look for her father in Shenzhen. Also a directorial debut, Qi Ri's approach is closer to a more social type of cinema, visually describing the striking poverty of the rural setting. In the first scenes we see Zhang Jiaxing as she struggles to cross a stream carrying an enormous suitcase, only to be thrown out of her house by her relatives' minutes afterwards. In a naturalistic manner, the camera alludes to this by following a hen roaming around an empty wooden classroom. Children of different ages study together and enjoy themselves freely at the pond, recalling Abbas Kiarostami's tender directing of young nonprofessional protagonists.
Due to a misunderstanding while caught probing her classmates' backpacks for handwritten proof of an anonymous note she received, Zhang Jiaxing is the outcast of the class. For a length of time, she tries to re-establish her reputation as she realizes that dignity is all she has left after her parents' departure to the city. The quest for her father is somehow related to this episode, as a cry for help while facing the vicissitudes of entering adulthood. She soon discovers her value and how power dynamics between men and women work when her body becomes a transactional good to negotiate with when she and her friends ask the village's creditor for a loan. The girls' ingenuity lights the screen, downplaying the insidiousness of this exchange.
Still, Zhang's stubbornness to discover her secret admirer feels a bit overstretched and repetitive against the film's simplicity. Yet, what stands out is the agency of both films' lead characters to carve their path in surprising ways to become women. In The Day Is Over's most memorable scene, the girls have fun by the pond putting on face lotion. To them, a beauty product to please men is a futile absurdity.
Andreea Patru
© FIPRESCI 2021
Edited by Steven Yates