Adam, the First Man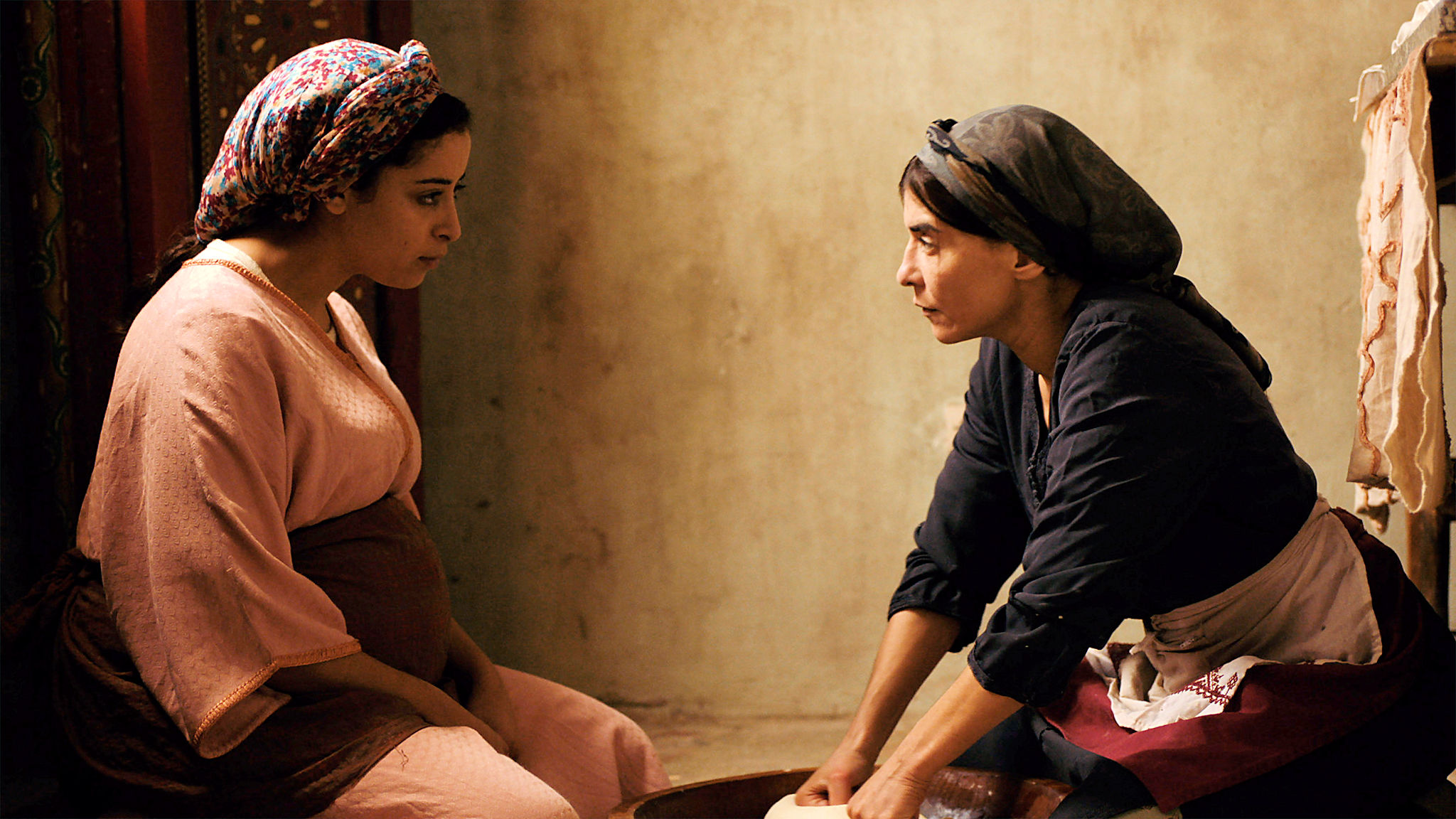 Adam is a dazzling debut film of formal mastery that takes a hard but humanistic look at the lives of two isolated women in a patriarchal society governed by the weight of tradition and religion.
Maryam Touzani is not an unknown, even if Adam is her first feature film. She is indeed the companion and muse of Nabil Ayouch, one of the most important contemporary Moroccan directors, for whom she acted (Razzia, 2017) and with whom she wrote the screenplay of Much Loved, which had caused a huge scandal when it was released in 2015 by addressing the taboo subject of prostitution in Morocco. This film was inspired by an eponymous documentary that she had shot earlier and in which several Moroccan women testify about their condition. Maryam is a free, feminist, committed director, who does not hesitate to kick in the anthill, in this case a Moroccan and Muslim society where the rules are strict and prohibitions numerous for women: the recent one-year prison sentence of a young woman who had an abortion is one of the most striking examples.
Here in Adam, the filmmaker chose to paint the portrait of two women, two warriors, whom chance will unite. The film begins with a shoulder-held camera in the sprawling medina of Casablanca, where the young, 8-months-pregnant, Samia knocks on doors to find a job and perhaps refuge. But the doors are closing one after the other, a single woman in the Kingdom of Morocco is not acceptable. One feels the urgency and the rage of the young woman, but also the resignation when the night falls. It is under a porch, across of a bakery run by a widowed mother, Abla, that Samia will find refuge. Having closed her door a few hours earlier, Abla, overcome with remorse, will seek to shelter her. What should last only one night will continue until the birth. In the meantime, the two women will confront each other, before getting to know each other and taming each other, giving rise to a number of extreme tensions. One of the most beautiful sequences of the film takes place outdoors when, wanting to flee, Samia is overtaken by Abla who – to convince her to return home – simply puts her hand on her neck and shoulders, soothing a single gesture that erases all the antagonism between the two women. A gesture of love and humanism that, without violins, draws tears to your eyes.
Many things are said by the women's. Able and Samia, played respectively and masterfully by Lubna Azabal and Nisrin Erradi, thus avoid psychologizing dialogues, which can often be cumbersome. The editing avoids any slowness, giving a tense rhythm to the film and the relationship between the two women. Maryam Touzani is a true filmmaker who, in addition to a strong story that she wrote herself, manages to create a climate of intimacy and a cozy atmosphere in a small space, since the film takes place almost entirely in the bakery and the few rooms of the apartment that adjoins it. The photography by Virginie Surdej is particularly successful, with a thick grain, an indirect light and yellowish colors giving a pictorial patina reminiscent of some Dutch paintings, in particular those of Vermeer.
There is also the magnificent character of Abla's daughter, Warda, who will serve as a link between her mother, torn from the inside by her tragic destiny as a widow, and Samia who, despite her condition, is still partially a child herself. Three ages of women are represented here, and one feels very clearly that, as soon as a girl can become a mother, her destiny and her place in society changes radically. Adam, with its biblical title, is the announcement that, perhaps, the future's first man, will be able to change things …
Adam was in Cannes (Un Certain Regard) and will represent Morocco at the Oscars, a sign of the schizophrenia of a society that is bent on its secular laws but who also knows how to send signs of openness and modernity to the world.
Frédéric Ponsard
© FIPRESCI 2019
Edited by Karsten Kastelan
Adam, Maryam Touzani, Marocco, France, 2019, 98 min, Arabic.