The chilean film, directed by Leonardo Medel, wins the FIPRESCI award at an unusual edition of Cuba's renowned film festival.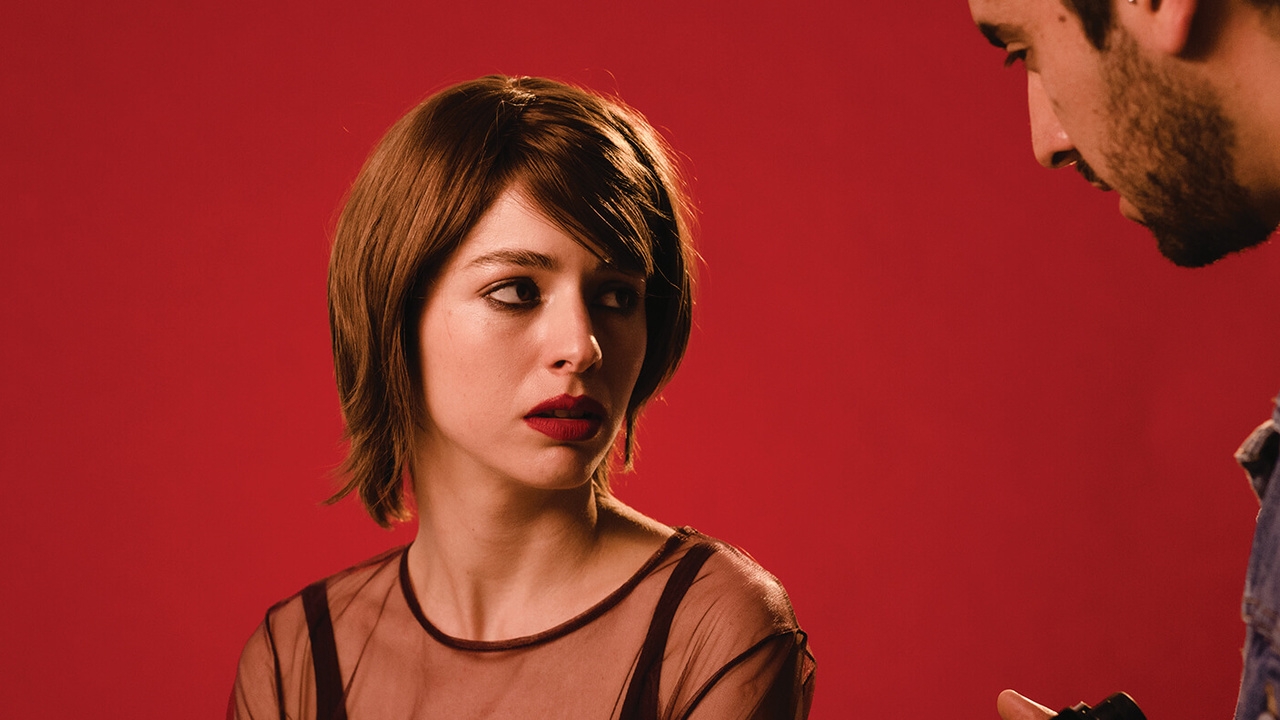 "Make a vacuous face," Verónica says while taking selfies with a friend. Verónica is an influencer from Chile. She's what's known as a WAG, a term made famous by English tabloids to refer to the wives and girlfriends of footballers. Rich and young, this new breed of celebrity are all over social media; some even outshine their husband's fame. Since she's married to Chile's best player, Verónica is considered to be "Chile's first lady". And she's happy about it. She craves attention and is determined to never lose her status.
Verónica is also the protagonist of La Veronica (La Verónica, 2020), the third film from writer-director Leonardo Medel that took the International Critics Prize at the 42nd Havana Film Festival (or Festival de Nuevo Cine Latinoamericano de La Habana). One can argue that Verónica is more than the main character of the film. She's also the film's antagonist and central narrative device. She's everywhere; she's everything. In other words, like a candle illuminating a dark chamber, Verónica is what makes the movie shine. And what made the festival shine: in an unusual edition, troubled by so many Covid-related issues, La Veronica felt like the strongest movie in the main competition by far.
Verónica is always placed in the center of the frame. It's a visual mechanism that functions on many levels. For one, it's a perfect reflection of today's visual aesthetics, sculpted by the dominance of the selfie as the dominant image form. It also reflects the main idea of the film: we are living in a self-centered, childish society that idolizes egocentric personalities that only exist because of social media and look only for immediate recognition. The more immediate, the better.
That's Verónica's main problem: she desperately needs two million followers on Instagram to get a sponsorship contract—and she's willing to do anything to get them. Or else, what is she good for? In the cruel world La Verónica depicts in a deliberately exaggerated fashion, your value is determined by your number of followers. It may seem vacuous–it is—but Verónica's well aware of that and that's what gives her an edge on everyone else in the film. This emptiness is all there is today. And in this kind of world, the most empty person thrives.
This world is the here and now we are all living, so the film's adherence to its main subject makes it frankly universal and impossibly timely. Which was ultimately what made the FIPRESCI jury fall under its spell. Although some people will be thrown off by it's exaggerated take on its subject, and especially by the morbid way its plot unfolds, these elements constitute La Veronica's attractiveness.
Leonardo Medel proves fearless when going to the darkest places, making the film work as a black comedy. Medel's risky gamble, placing the main character at the center of every frame, definitely works, not only because of the many things that happen around her or because of the topical ideas informing this mechanism; La Veronica succeeds because of Verónica herself, or, rather, actress Mariana Di Girólamo. Casting her proves to be Medel's best decision here. After her impressive performance in Pablo Larrain's Ema (2019), Di Girólamo continues to show us she's a force of nature. As unstoppable as her character, she makes every minute of the film worth our attention. She's capable of expressing her character's inner emptiness with her eyes, doing so while her dialogue and actions go elsewhere. At the film's core is the idea that a society rooted in social media is a misleading society. La Verónica's world is fueled by lies hidden beneath happy faces, likes, selfies and cool "Instagram stories". But is it only the film's world? Or is it our world too? It definitely feels that stories like the one in the film are not as far fetched as they seem. Who knows if what we are seeing is an exaggerated satire or a realistic document about what influencers are like. Maybe it's both. Maybe we are unable to distinguish one from the other anymore. And maybe, probably, La Verónica will not find a lot of good reception from today's audience, since we all know that sometimes it is hard to look at oneself in the mirror. The emptiness can be too frightening to handle.
Guillem F. Marí
Edited by José Teodoro
© FIPRESCI 2021