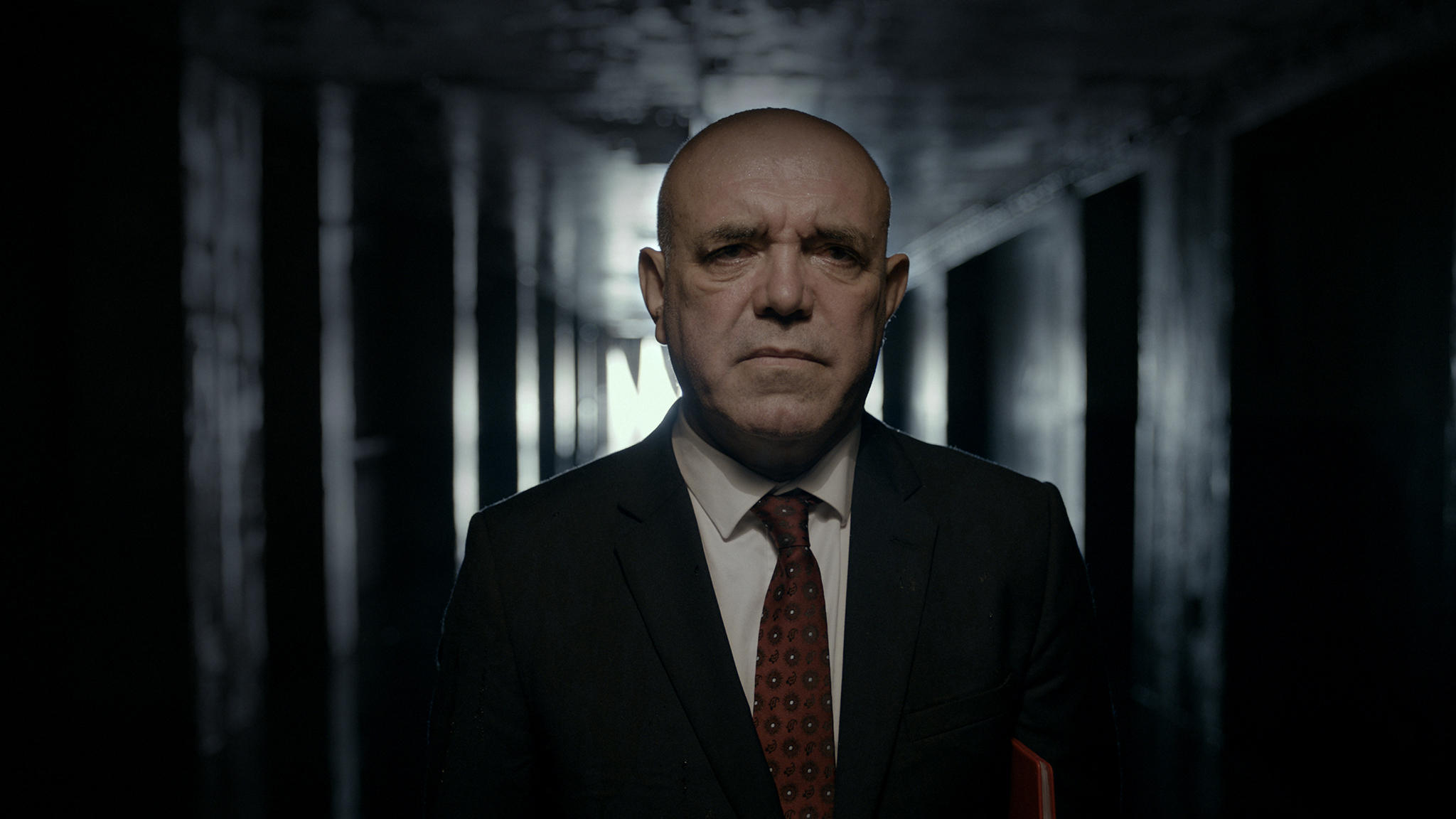 The FIPRESCI prize at the 39th Istanbul Film Festival was awarded to You Know Him (Nasipse Adayız, 2020) by writer-director Ercan Kesal. Although this is Kesal's directorial debut, followers of Turkish cinema will, indeed, know him, as for the past two decades Kesal appeared as an actor in several wonderful movies. He also played a key part in two films by renowned director Nuri Bilge Ceylan, both as an actor and co-screenwriter.
Kesal stars in You Know Him as Doctor Kemal Güner, a hospital manager who wants to become mayor of Beyoğlu district, which is a key district in central Istanbul. He is already in the middle of his campaign, but he has yet to be declared as his party's official candidate. For that he needs the formal approval of the leader of the party, who is referred to as "number one". The film follows Doctor Güner through one day, full of scheduled and unscheduled meetings and campaign events, leading to a dinner fundraiser that Güner believes will include a visit and endorsement from number one.
The actor-director is more or less in every scene in the movie, and the viewers usually see things from his point of view, but this is in no way a one character film. Most of the sequences include a large number of characters who take part in the action and seem integral to the story. Throughout the movie the director uses long takes in which a few things happen simultaneously. On some occasions it is more than a few things happing at once, both in what we see and what we hear. The political world reflected in the film is a chaotic one, full of corruption. But the greatness of Kesal's work is that beneath the chaos one can get a glimpse into the pains and hopes of the supporting characters, all of them seem believable and complex. At times the film seemed to me like a modern Turkish version of a Robert Altman movie.
It's seems that the main character decided to run for office in hope of making good changes in the district, but the campaign turned him into someone else, someone who will do everything to get elected and protect his public image. In order to look like he cares about every simple man that talks to him, he has forgotten how to care. In contrast, trying to appear important and honorable he needs to humiliate himself in order to get a minute with number one. Güner wants to project himself as a powerful man, but as the movie progresses, he seems more and more powerless, except that he still has the power to hurt other people's fillings.
Just how unknowingly cruel he has become is apparent in his treatment of those who are close to him in the present or were close to him in the past. His past is represented by his ex-wife, who he uses on is website and at the fundraiser, although she is in a new relationship and asks him not to be presented as if they are still together. He is blind to her need even when she is speaking to him or sitting right beside him. The closest person to him at the present is his loyal driver, who Güner takes for granted, speaks cruelly to and still asks him to do more than just his job. This treatment comes to a highpoint when Güner asks the driver to take the blame for a car accident that occurred when the Doctor/politician was driving, a plot point which is a nod to Kesal's collaboration with Ceylan on Three Monkeys (Üç Maymun, 2008) though the current film is in a very different in style.
The film's title functions on multiple levels. "You Know Him" is Güner's campaign slogan, suggesting that the candidate is a man of the people and not a politician that came to the district just to gain power. But the Güner that people knew from his work at the hospital has changed into a different kind of man. In addition, on the day in which the movie occurs Güner focuses on showing that "number one" knows him, and it seems not to be the case. Above all, the film's hero has become so invested in the campaign, that one may doubt if he still knows himself.
The story of You Know Him is simple and familiar, yet Kesal's various skills help his film rise above the subject matter. The film Is very entertaining and effective as a political satire. But thanks to Ercan Kesal familiar skills as an actor, the film also works as a believable and sometime moving character study. As a first time director, Kesal didn't focus just on his performance and succeeds in creating a complete world which is presented to the spectator in clear and impressive manner. 
Ofer Liebergall
© FIPRESCI 2020
Edited by Yael Shuv