Minimalism Beats War – "Children of the Enemy"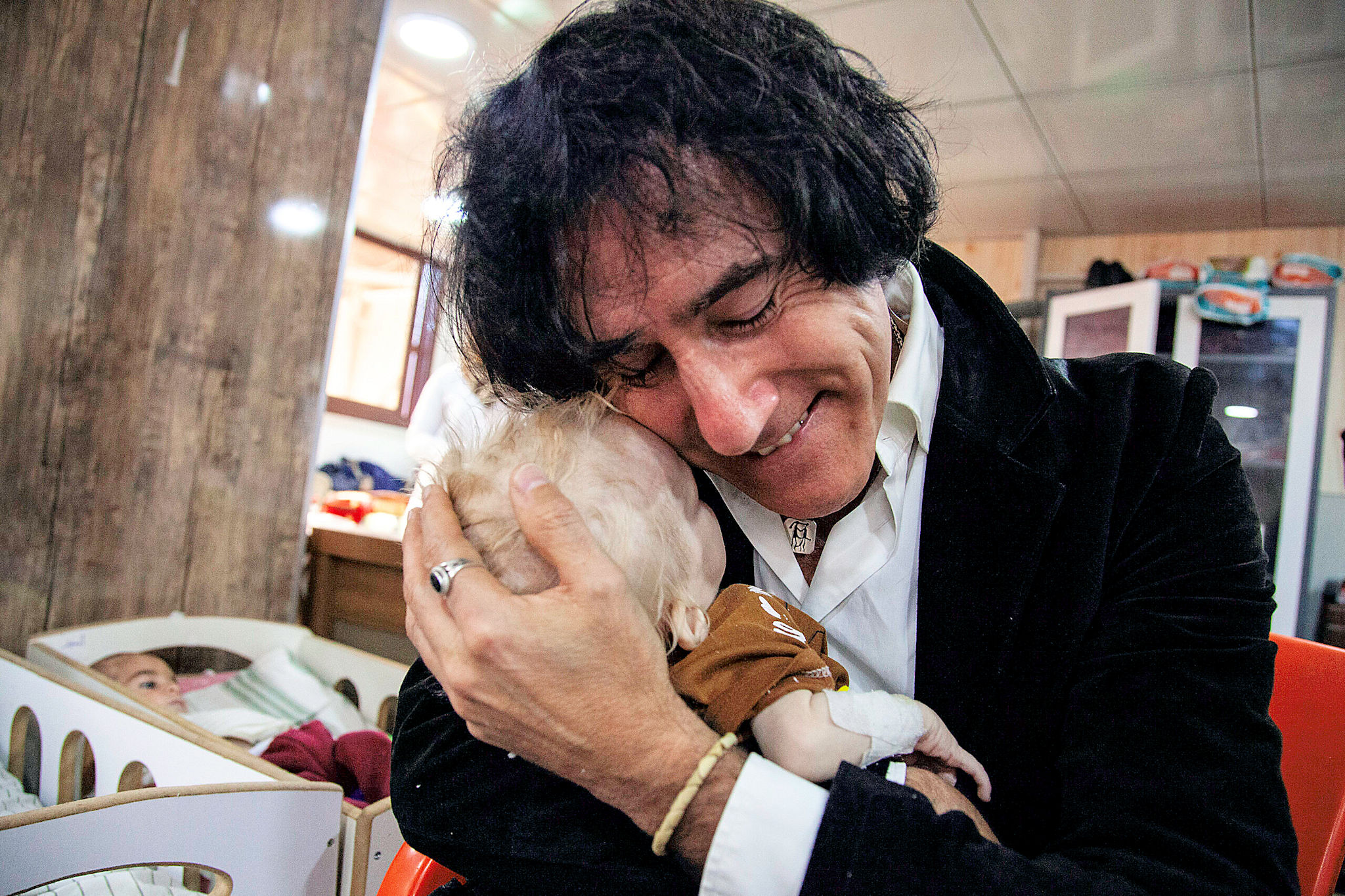 Last year, marked by pandemic restrictions and various forms of lockdown, has clearly reminded us that we are part of a larger community and that our private lives are closely related to big politics. A similar conviction emerged from many films presented at the International Documentary Competition of this year's Krakow Film Festival. In Firouzeh Khosrovani's Radiograph of a Family the Islamic revolution in Iran changed life of a secretive and shy heroine, who – previously being dominated by her sophisticated husband – unexpectedly became one of the leaders of the new order. An equally big surprise awaits the viewers of Kim Oan's and Brigitte Bouillot's The Man Who Paints Water Drops, in which minimalist and abstract paintings painted by the main character turn out to contain allusions to the trauma he experienced during the Korean War. Probably the biggest tension between politics and private life, however, can be noticed in Children of the Enemy.
The main character of Gorky Glaser-Müller's film, a musician named Patricio Galvez, one day abandons his comfortable life in Sweden and goes to Syria. The man decides to take a desperate step to get eight grandchildren orphaned by his daughter, a zealous jihadist, out of the orphanage there. If it sounds to you like a plot of a western, you are basically right. Patricio, however, has nothing in common with tough guys played by John Wayne. The protagonist of My Enemy's Children reminds rather some bitter and self-aware protagonists from the films directed by Sam Peckinpah or Arthur Penn.
Between rage and tenderness
Characteristic for Patricio blend of hope and melancholy can be clearly visible on his face, where a discreet smile and trusting eyes meet significant furrows. Glaser-Müller likes to celebrate Galvez's face on the screen and carefully look at its details, because he rarely has the opportunity to do so. This is because Patricio is always on the move – he gives hasty interviews to various media, makes numerous phone calls, and takes care of endless bureaucratic formalities. However, it is worth watching it carefully and waiting for the moments when the protagonist manages to get some moments of self-reflection. It's enough to hear Patricio's one short confession to understand where his impressive determination actually came from. When Galves admits that bringing his grandchildren to Sweden is his last chance to redeem the mistakes that ruined his relationship with his daughter years ago, we have no doubt that the stakes are high.
Patricio's task seems to be very difficult for many reasons. The authors of Children of the Enemy emphasize the loneliness of the protagonist, whose actions meet the shocking indifference of the Swedish government. Galvez is also not supported by his own society. When Patricio decides to publicize his case in the media, he immediately comes across a wave of internet hate. Among the various insults, particularly painful must be those that "encourage" Galvez to return to Chile – his native country he left many years ago.  Reading those comments, Patricio must be aware that the xenophobia that has just been released will strike his grandchildren with redoubled force.
Children of the Enemy is definitely a protest again a world where the children must be held accountable for their parents' faults. Glaser-Müller's film, however, is born as much of anger as of tenderness. Let's Focus on the scene in which, after many days of waiting, Galvez finally receives a phone call saying that he may enter Syria. The protagonist's undisguised joy is also shared by members of the film crew, including the director who unexpectedly comes to hug Patricio. The purity of this gesture is very impressive mainly because Glaser-Müller performs it, in a sense, on behalf of all of us. At this point, the director abandons for a while the role of the creator and becomes one of the viewers, deeply moved by the spectacle that took place in front of him. Thanks to this scene, Children of the Enemy finally awakens the audience from a pandemic lethargy and reminds us that although a lot has changed in the world, cinema can still be a source of extremely strong emotions.
Piotr Czerkawski
Edited by Karsten Kastelan
© FIPRESCI 2021