Marina Kostova looks at Everything Will Not Be Fine, the debut documentary of Adrian Pirvu and Helena Maksyom, which explore the lives of post-Chernobyl generation.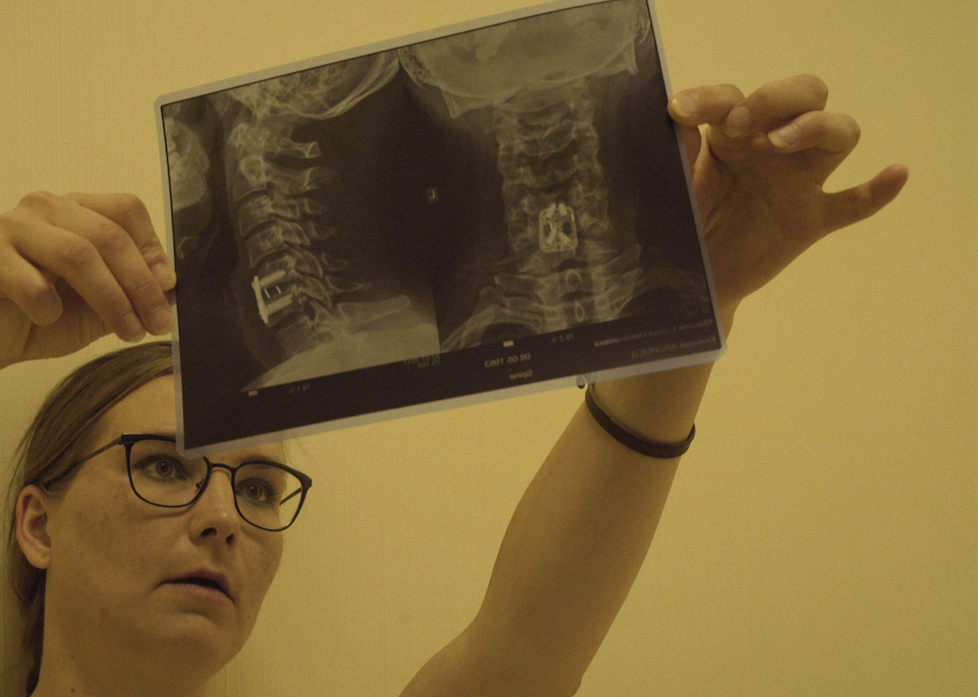 Everything Will Not Be Fine (Totul nu va fi bine, 2020) by Adrian Pirvu and Helena Maksyom, a Romanian/Ukrainian co-production documentary, is a bold and sincere effort of the two directors to come to terms with their own disabilities as a consequence of the Chernobyl nuclear disaster in 1986. It is a personal journey that starts with despair and evolves into a profoundly deep musing over the crucial issue – how to live your life and be happy when everything will not be fine.
Being of the first post-Chernobyl generation, Pirvu, a Romanian born in 1986, is half-blind, and Maksyom, a Ukrainian about the same age, suffers severe spine and bone problems. They both undergo numerous surgeries to keep them alive and able. Pirvy's mother blames his glaucoma on the Chernobyl disaster, she visited Ukraine while six months pregnant at the time of the disaster.
Structured as a road movie of sorts, the film is an introspective diary as the filmmakers embark on a journey and visits the Chernobyl site, meet post-disaster generations who suffer various severe ailments and disabilities, and explore their own relationship and its uncertain future as they accompany each other during the surgeries they go through as their health deteriorates.
And it is through this journey that the tone of the film changes – from anger and despair to deep appreciation of each personal pursuit for happiness and normal life of its protagonists. The overall tone is unsentimental, humane, matter of fact and rejects self-pity: "You are special," says Maksyom to a bright little girl born with severe disabilities in the Chernobyl area. "My grandma says that I am mot special, but that I am same as anybody else, and you say that I am special. Now, what is true? ", responds the little girl, hurt.
The film throws into one's face the grim reality, the disaster victims suffer from their ailments as much as from the society's rejection. However, the film is evenly passed, with playful tempo and the camera being a witness to an unwinding personal drama. Obviously, it was not easy for the young filmmakers to explore these personal issues and keep the necessary distance and shape it into a piece of work that would shed light on the human price of nuclear catastrophe.
In the big picture, its conclusion is both painful and comforting – life must go on even as everything will not be (always) fine.
Everything Will Not Be Fine had its world premiere at the Transylvania Film Festival 2020 in the Romanian city of Cluj Napoca and won the prize of International Film Critic Federation (FIPRESCI) jury.
Marina Kostova
© FIPRESCI 2020
Edited by Steven Yates