Thoughts on the debut feature films screened in competition at PÖFF 2022.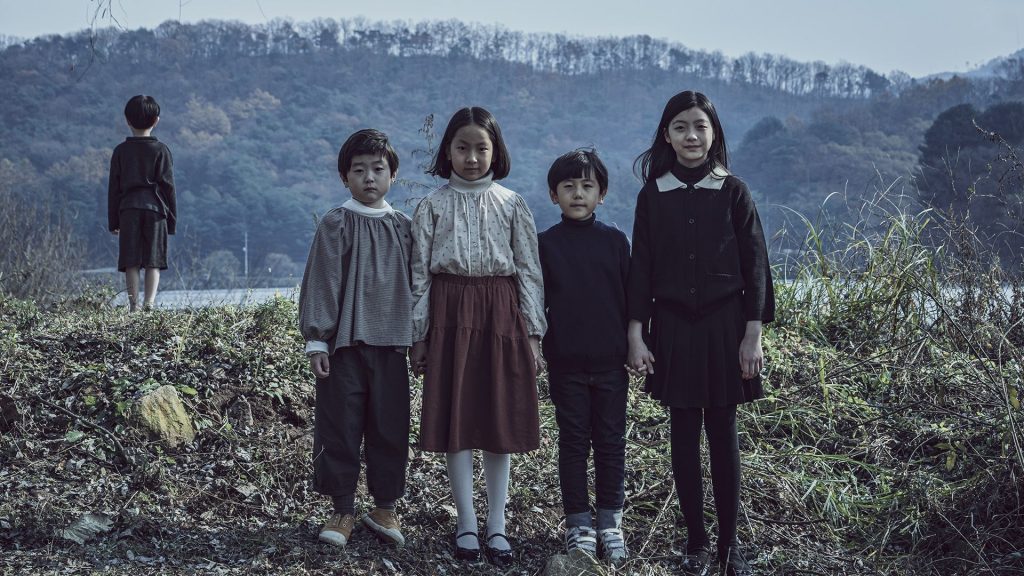 Throughout the past two and a half years, I've spent quite some time considering how the pandemic had an outsized effect on debut filmmakers. I knew some stories of first films, whose principal photography had been postponed for entire years – not entirely due to COVID, but also due to production companies choosing to prioritize projects directed by "legacy" directors to recoup financial losses and to reduce risky investments. I often thought of all these young people losing a head start in their careers, many of whom had to completely re-write and/or re-think their films, while many others opted for radically different methods of filmmaking (chiefly amongst them, found footage films) as a way to circumvent both high(er) production costs and the need of physical proximity.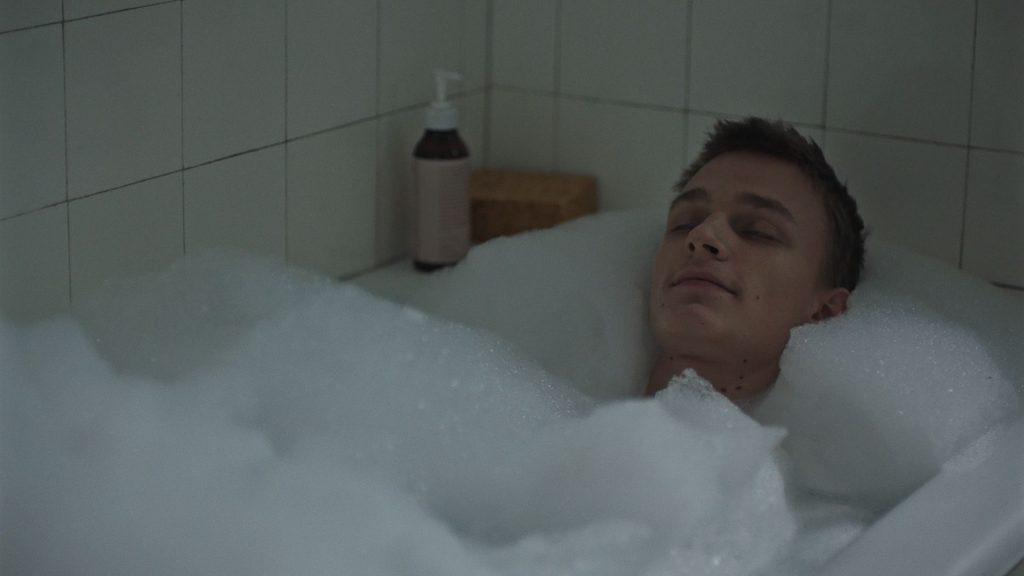 All this being said, the chance to attend the First Feature Competition at this year's edition of Tallinn Black Nights (or PÖFF, 11–27 November 2022) was also an opportunity to see how young filmmakers adapted to this crisis, while other crises loomed on the horizon (the invasion of Ukraine, the cost of living and energy, etc.). There are a few red threads that place these films squarely within the territory of "pandemic aesthetics": first of all, a sizeable amount of them is set inside apartments for the better part of their plots, with some even turning it into an overly hostile, "huis clos"-style environment. In The Hatcher (Matecznik, 2022) by Grzegorz Mołda, a teenage offender is repeatedly abused by a female guardian who is tasked with re-educating him, while in The Unbalanced (Zosaliet, 2022) by Zuzana Piussi, the female protagonist is slowly driven mad by a mentally unbalanced neighbour during the first months of 2021. In the vast majority of these films, we rarely see more than three, a maximum of four characters on the screen at any given time, while scenes featuring crowds could be counted on one's fingers.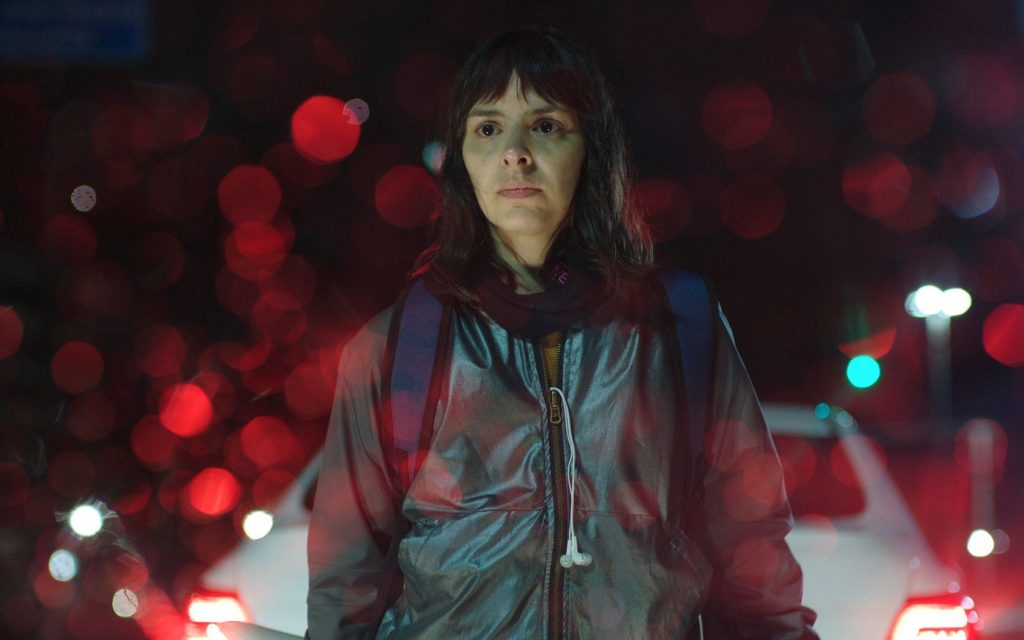 Quite naturally – given the context – some of the pandemic's main preoccupations seep into the films. The topic of death permeates quite a number of them, in ways that seemed to code the realities of COVID. In The Man Without Guilt (Süüdimatu mees, 2022) by Ivan Gergolet, a small Friulian town sees many local blue-collar workers and their family members die due to asbestos exposure, while the owner of the company, cared for by a woman whose husband died after being exposed, is left severely disabled after a stroke (and has also very likely been poisoned). Another film grapples with the consequences that follow the sudden passing of an otherwise perfectly healthy young man: The Other Widow by Ma'ayan Rypp. Additionally, for some reason, the competition also featured two films with children that end up killing their younger siblings, which – unsurprisingly – also were two the weakest entries: Storm, by Erika Calmeyer, and The Other Child (Thế Thân, 2022) by Kim Ji-young.
And, of course, there's also the topic of (shared) loneliness – one of the pandemic's most neuralgic topics. In Siddharth Chauhan's outstanding Amar Colony, a sexually transgressive work that blends documentary aesthetics with tinges of magical realism, the inhabitants of a lodging home in Northern India are desperately seeking to be loved, be it by partners, parents, or a briefly-encountered passer-by. Enen Yo's Double Life follows a former dancer, Shiori, as she ends up employing a "rental husband" to fill in the gaps left by her failing marriage. Bruno Carboni's The Accident (O Acidente, 2022) sees its protagonist, Joanna, increasingly distance herself from her liberal (even bobo) upper-middle-class environment after a working-class woman deliberately runs her over, as she strikes up an improbable connection with the car's second passenger: the woman's timid, socially alienated teenage son. Loneliness is also regarded in its social (even political) implications in Sophie Jarvis' Until Branches Bend, where fruit factory worker Robin is shunned by her entire community after she discovers that the harvest has been compromised by an aggressive species of insects and reports her findings to the authorities.
All in all, beyond subtle cues of the pandemic, the issue of contemporary debut films seems to boil down to a binary dichotomy: one either goes about the task by trying to achieve a film that plays by the rules in terms of form, genre and tropes; or they attempt to propose something new. By and large, at PÖFF, one could witness these two main directions across its 18-title-strong competition of debut features, with a couple of others featured outside competition, or in other competition sections. On the one hand, one could see the sleek productions aiming for large audiences, abundant in all that makes conventionally-narrative mainstream cinema recognizable from the very first minutes of a film (invisible and dynamic editing, shot-countershot dialogues, resplendent dolly shots, and so on) – something which can be said about most films in the selection. (As an aside, I noticed another tendency: many of these narrative films focused on female lead characters, which, in almost every single case, were subjected to various forms of extreme difficulties – physical, emotional and symbolic violence, the loss of children and loved ones, lack of control over their own lives, etc.; Laura Mulvey's providential assertion that narrative cinema must be torn apart to fully liberate the female figure still holds strong, almost fifty years later.)
On the other hand, the kinds of films that, albeit imperfect, are proof of a way of thinking about cinema that is both willing to take risks (in terms of pathos, thematic choices, duration, and formal structure) while also dropping hints about their cinematic affinities and influences. And, indeed, there was a wide gamut of references to be found here: from Bresson in (The Accident) to Haneke (The Hatcher), Tarkovsky (The Land Within) to Forman (Pelican), Kurosawa to Hamaguchi (Double Life). Few films could, indeed, be said to fit both categories: chiefly amongst them, the winner of the FIPRESCI award, Upon Entry by Alejandro Rojas and Juan Sebastián Vasquez: a searing critique of contemporary geopolitics and their integration into bureaucratic structures. Its usage of cinematic real-time underlines the excruciating nature of these processes, once they become directed at regular individuals. The film sets its sight on Diego and Elena, a couple who gets stuck in the no man's land of the US border control while trying to enter the country on a lottery visa after an officer brings them in for further questioning. Their initial confusion (amplified by the obtuse nature of the controls system) gives way to doubt, deception and hurt, as the officers brought in to question them undermine their relationship: since Diego is a refugee from Venezuela, they suspect he might have coaxed Elena, who is Spanish, into what is essentially a marriage of convenience; his national origin turns into a sentence, their distinctive passports into a judgment.
Finally, there was one film in the selection that, indeed, sought out the most difficult debut wager of them all: the act of grappling with capital-H History, in an attempt to tell a well-known story in different ways – The Land Within (La Terre Intérieure, 2022) by Fisnik Maxville. Inspired by the young Kosovar director's experience as a child refugee, the film tells the story of Remo, a young man who fled to Switzerland at the height of the Yugoslav War, and must return to his native lands to settle a family affair that will end up unearthing tragic and disturbing truths about himself, as well as about the nature of the ethnic conflict that marred the Balkans in the 1990s. The film opens on a scene where the man is questioned by three Swiss bureaucrats who are assessing his request for citizenship (thus creating a subtle curatorial connection with Upon Entry), recalling Mikhail Shishkin's Maidenhair – and, indeed, the entire film has a novelesque feeling to it, between its pathos-infused dialogues and its crafty usage of significant flashbacks. What is truly innovative in Maxville's debut, however, is its ways of depicting the insurgency and war in Kosovo: that is, through absence. In a very mature and difficult choice, the director chooses to focus on the root causes of the conflict (in a storyline set in the mid-1980s) and on their long-lasting consequences (in the principal narrative, set in 2008). It is indeed a film very much worthy of its Best Film award – and it announces the arrival of a new, exciting generation of Balkan filmmakers onto the international stage.
Flavia Dima
Edited by Birgit Beumers
© FIPRESCI 2022