Echoes of Orpheus myth as grief turns to celebration of life
Review of Songs For A Fox (Dainos Lapei, 2021)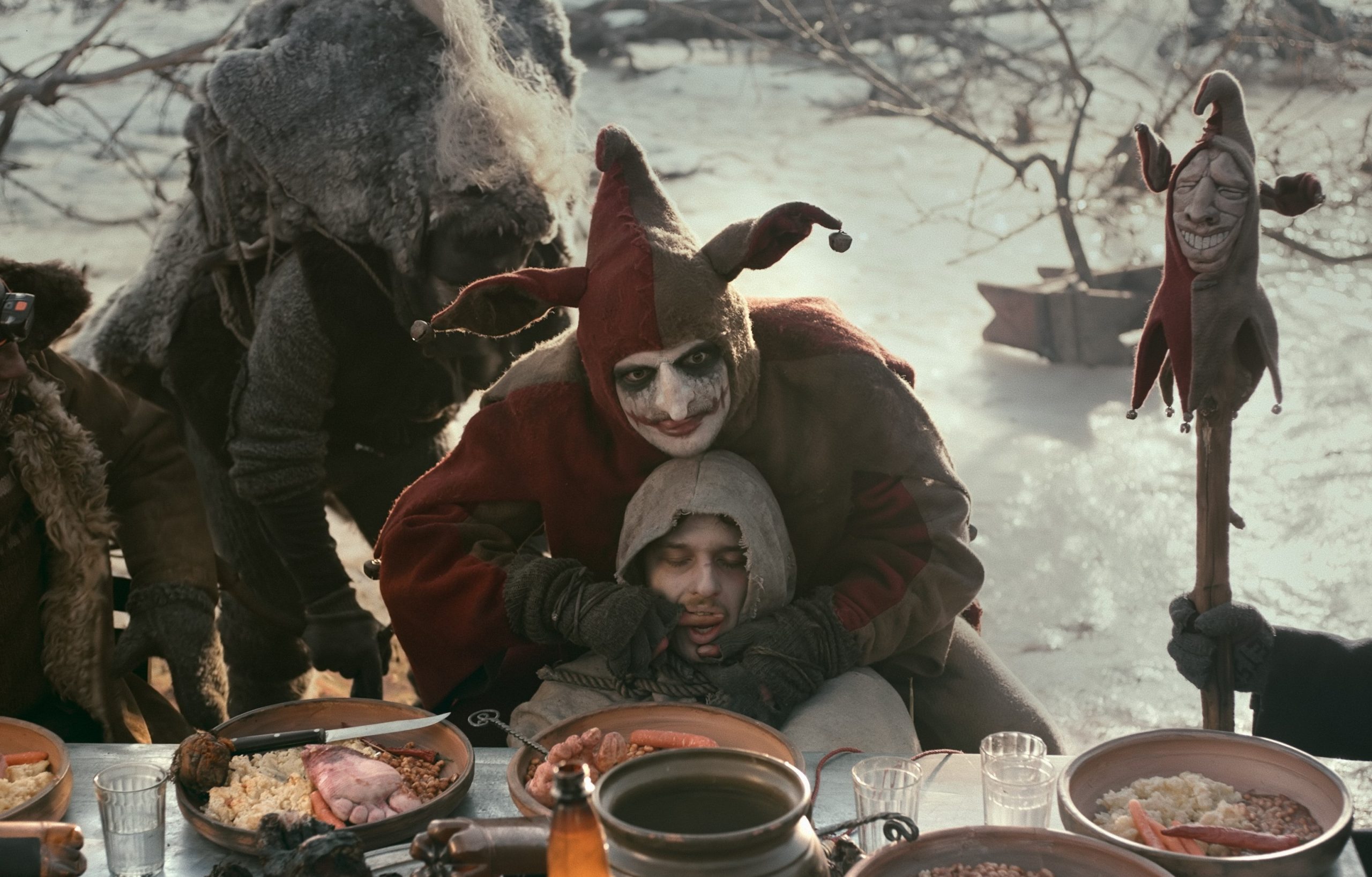 Before the bemused gaze of a herd of deer, a jeep races along a forest pathway until it finally stalls in the undergrowth. The driver, a young man in his mid-twenties, emerges and makes his way to a glass dome which proves to be a potter's workshop. He takes an urn containing ashes which he transfers to a small jar, binding it to a toy train which he directs by remote control down a fox-hole.
The young man is Dainius (Lukas Malinauskas), a rock star who is grieving the death of his lover, the renowned potter Justina (Agnese Cīrule). His project, which he confides to two friends who come to console him, is to devise a "dream portal" which will enable him to communicate with his lost love, since "if you can control your dreams, you can do anything".
What follows is something like a cross between Alice in Wonderland and an LSD-fuelled trip. The fox-hole is of a piece with the rabbit-hole down which Alice passes to enter her wonderland (the fox appears briefly in an early scene but plays no part in the story).
Dainius has invented an apparatus which, he claims, if strapped to the forehead before turning in at night, can scan brainwaves. He recruits a local youth, Gailis, to help him in his bid to achieve union with his dearly departed, ordering him to examine him at five in the morning while he is sleeping and record his eye-movements.
Gradually the film opens up into a series of dream sequences, each more hallucinatory than the last. There are echoes of the Orpheus and Eurydice myth in Dainius's quest in the underworld of his imagining. In Dainius's dream-state, dream blurs into reality and vice-versa.
There are brief intrusions of real reality in the form of a pair of brutish moonshiners wearing military uniforms who show up and start pushing Darinius around, and there is some business with a drone. He is called in by the local police to explain his relationship with Gailis who, it transpires, following complaints by the local villagers, has been working for the moonshiners.
But these are a sideshow to the main event, namely the happenings in Dainius's dreamscape which become positively psychedelic, a riot of images of deformed figures and monsters revelling in scenes of feasting and carousing that recall the paintings of Hieronymus Bosch.
Reasoning is best left on hold in this appeal to the senses perfectly mastered by Lithuanian director Kristijonas Vildziunas who wrote the screenplay and who, as a former member of the popular rock group Northern Direction, also co-wrote (with Zigmantas Butautis) and performed the rock numbers that punctuate much of the movie.
In his dream-state Dainius achieves a sort of union with his dead lover (her death is never explained) although, naturally enough, there is no avoiding a return to the hardscrabble reality of everyday life. Despite its sombre and mysterious beginnings, the overall tone of the movie is life-affirming, celebratory, even joyous.
In the lead role Malinauskas (who featured in the HBO mini-series Chernobyl) is rarely off-screen and delivers a performance that is pitch-perfect. The rock score is a foot-tapping success.  
A co-production between Lithuania, Latvia and Estonia, Songs for a Fox premiered at Tallinn's Black Nights Film Festival in November 2021. It will appeal particularly to the young or young at heart, and to those who are old enough to look back fondly on the 1960s. Its commercial prospects depend on how well it is promoted but at the very least it deserves a sustained run on the festival circuit.
Bernard Besserglik  
Edited by Amber Wilkinson
© FIPRESCI 2022