Reports
The festival invited the public and the international guests (including our jury) to Luxor, its sightseeings and its cinemas.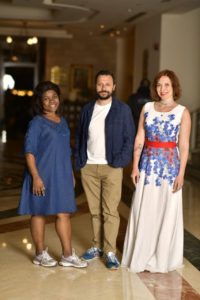 The jury (from left): Pélagie Ng'onana, Ahmed Shawky, Elena Rubashevska.
The jury argued: "The film profoundly represents African Identity and at the same time manages to reach the whole world."

The film has also won our prize at the 2020 Hong Kong Film Festival.