Dariush Mehrjui
After the devastating news about the savage assassination of Dariush Mehrjui, one of the major pioneers of Iranian new wave cinema, and his wife, Vahideh Mohammadifar, scriptwriter, the speaker of the House of Cinema declared that from Monday, the 16th October, a three-day mourning is planned for cinema people and cinema lovers to pay homage to this great artist.
On the other hand, authorities announced having recognized four suspects and arrested two of them.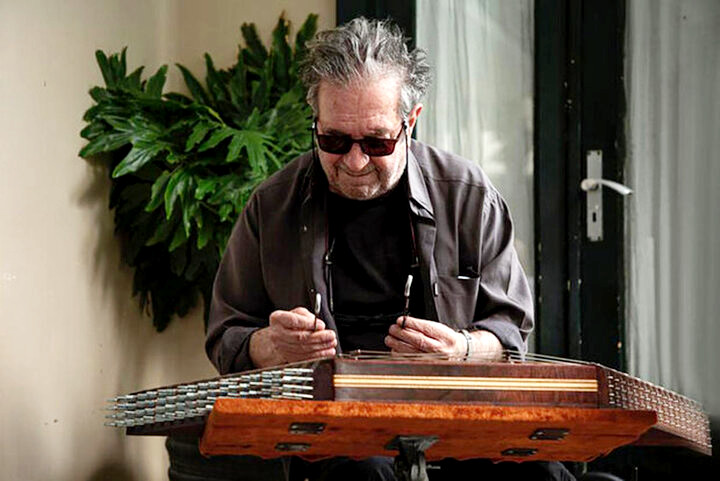 The Iranian director, multi-genre filmmaker with more than 23 fiction films and some unforgettable works such as The Cow (Gav, 1969), Mister Naive (Aghaye Haloo, 1970), The Cycle (Dayereye Mina, 1974), The Tenants (Ejareh Nashin ha, 1987), Hamoun (1997), and a trilogy painting portraits of women, including Sara (1993), winner of the "Concha de Oro" for the best film at 41th San Sebastian Flm Festival , Pari (1995) and Leila (1996), is considered as a demanding creator and one of the great intellectuals in the Iranian cinema. He has naturally influenced many other filmmakers.
His second fiction film, The Cow, is cited as a major work in the history of Iranian cinema. Indeed, not only does this film announce, after a few scattered attempts, the advent of auteur cinema in Iran, but also manages to save this cinema from oblivion after the 1979 Revolution, through a combination of circumstances. One night it is shown on TV and the next day Ayatollah Khomeini declares that "we have to make films like that. We are not against cinema in general, we are against corrupt and corrupting films."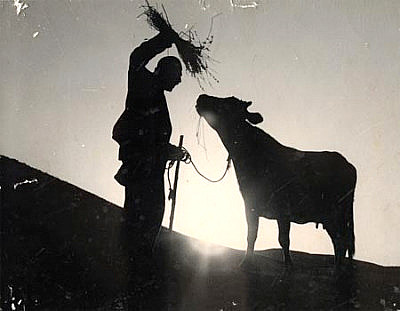 Undoubtedly because of its theme which goes against the precepts of modernization, westernization, secularization of the Shah's period, it could obtain the favor of the Revolutionary Guide. Cinema becomes authorized and very quickly its capabilities as an instrument of propaganda are recognized.
However, we should not forget that The Cow was censored during three years during the Shah's period. His other films were also censored in the two periods, before and after the Revolution.
Dariush Mehrjui, 83, who was stabbed to death, along with his wife, Vahideh Mohammadifar, at their home in Karadj, a city near Tehran , was born on December 8th 1939 in Tehran. He was a philosophy graduate from UCLA (USA) in 1964 and was actually a good musician. He could play Santour (Iranian traditional instrument) and piano. Therefore, he often worked personally on the music of his films and played himself some partitions from time to time.
The excitement created by his tragic death in Iranian society is accompanied by the feeling of loss of an important part of this country's cinema. Fortunately his films make him eternal.
Shahla Nahid
© FIPRESCI 2023