Dimitri Eipides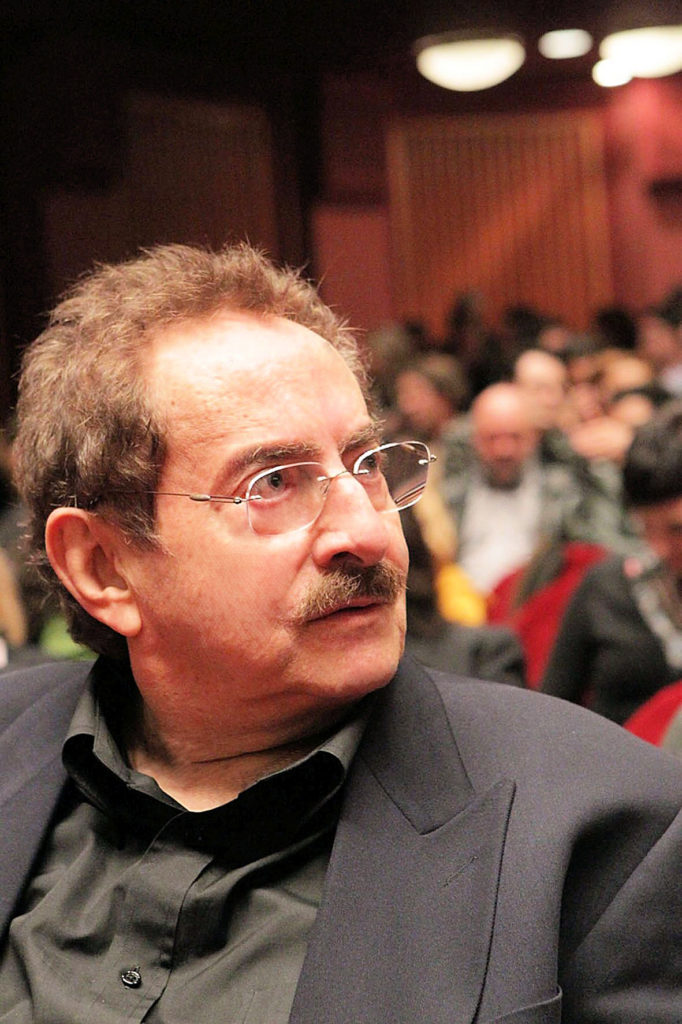 One of the pillars of cinema of our time, distinguished film curator and critic Dimitri Eipides passed away in his hometown Athens on January 6, 2021, after a long battle with illness. He was 82 years old.
Montreal, Toronto, Thessaloniki, Reykjavik… Cinephiles of these cities are very lucky to have enjoyed selections by Dimitri Eipides at their film festivals. In his career, expanding to 50 years as a programmer and director of film festivals, much longer as a film critic, Dimitri Eipides left his signature on the film culture of Canada, Greece, and Iceland where he founded or programmed festivals. He dedicated himself to cinema: He was keen on selecting the best films for the audience, following the new currents. He was enthusiastic about independent cinema, always curious to discover and promote new talents. He was the architect of a cinematic bridge between Northwest America and Southeast Europe. He was an inspiring mentor to his team, almost everyone who worked with him now occupies an important position within the film industry.
I have known Dimitri Eipides for 23 years. When I first met him, he was a part of the legendary team which carried the Thessaloniki Film Festival to an international arena, making it the most important cultural event of Greece and Southeast Europe.
Eipides made his career in Canada. He had co-founded the Montreal Festival Du Nouveau Cinema with Claude Chamberlain in 1971 and directed it for 14 years. In 1988, he started working for the Toronto Film Festival as an international programmer. He helped Toronto gain prestige more and more in the international arena in the following years. His efforts were admired all around the world. In 1993, the Iranian Minister of Culture honoured him in recognition of his role regarding the international promotion of Iranian cinema.
In Thessaloniki, he curated the New Horizons section (from which the Balkan Survey was born) between 1992 and 2005. He was very friendly with all the critics and demonstrated a paternal affection to young critics in particular. He was always encouraging. The critics admired him. He received a special prize from FIPRESCI in 1999 for the high quality of New Horizons.
As a visionary programmer, he always looked forward. In 1999, he established the "Thessaloniki Documentary Film Festival – Visions of the 21st Century". He believed that knowledge would liberate and empower audiences by facilitating the communication with other cultures and sharing experiences. Documentary cinema represented a path to a bright future for him. I remember the time when he began to take a greater interest in documentaries. He foresaw the golden age of contemporary documentary cinema and, together with his dedicated team, he was able to put Thessaloniki on the map of leading documentary festivals. The positive reception of this initiative turned out to be an immense success both for documentarists and for the reputation of the Thessaloniki IFF. He was very happy and proud of this festival, his success led him to the director's seat of the fiction festival (2010) as well.
While presenting Dimitri Eipides EDN Award 2011, EDN's director Hanne Skjødt said: "Dimitri Eipides has an extraordinary ability to program a strong contemporary international selection of documentaries. When times change from difficult to worse, some people bend, whereas others, like Dimitri Eipides, decide to fight even harder by taking on more responsibilities and bigger challenges". By 2016 Dimitri lost his motivation to lead the festival after having to deal with constraints and controversies, as the political wind changed in Greece. In a personal conversation, he admitted he never felt that way with the Reykjavik International Film Festival. He always loved his job as a programming director.
I used to meet Dimitri several times every year, as our film community traveled from one festival to the other. He always talked about cinema, festivals, and our respective countries with fervour. I enjoyed his hospitality at the Thessaloniki International Film Festival. When he visited the Istanbul International Film Festival, I hinted to him the upcoming film titles. In Berlin, Cannes, or another festival, if he suggested a film, it was a must-see.
Dimitri Eipides never became a kind of bureaucrat despite his important positions. He always remained an expert whose opinion on films and filmmakers really mattered. You wanted to hear what he thought, you wanted to watch his selection. You respected his authority as a film curator. You learned from him. He usually spoke with a very soft voice, which reflected his bright mind but masked his dominant character. Those who have served in a jury with him, would appreciate his reasonable approach.
His strength immediately showed itself when there was a controversy. He did not refrain from taking a political stand and he was outspoken. He never refrained from conflict, especially with his compatriots and colleagues! He was cultivated, experienced and wise but he let his passion lead him. Perhaps, the souls of a philosopher and a warrior from ancient Greek possessed him together! That's what made him a pillar: He would stay firm and stable in his position and opinion.
Alin Tasciyan
Edited by Savina Petkova
© FIPRESCI 2021
See also Peter Wintonick's portrait of Eipides, published in 2013.