Sudhir Nandgaonkar
To
FIPRESCI India, Premendra Mazumder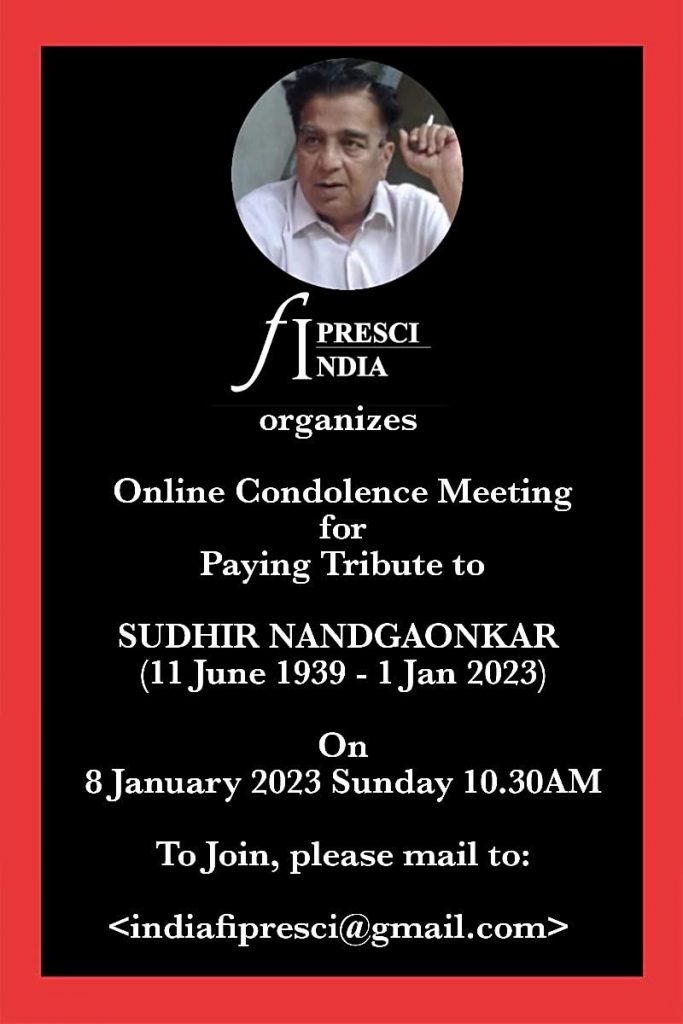 Dear Premendra,
We are saddened by the news that Sudhir Nandgaonkar, our Indian colleague, is no longer with us. He was an advocate of film criticism and a friend of FIPRESCI. As critic, he worked for the largest circulated Marathi daily "Loksatta" based in Mumbai. As president of our Indian chapter two decades ago, he made sure that Indian critics could get updated about international films, and that international critics got access to the history and presence of Indian cinematography. In the festivals he worked for he ensured a fair representation of critics. As a critic, he represented us at festivals in Karlovy Vary, Hong Kong, Cannes, and of course Kerala, among others. We will miss him. RIP, Sudhir. (k.e.)
See the registered condolence meeting here.
See Premendra Mazumder's obituary.