Kok-suk Seo
Film Critic, South Korea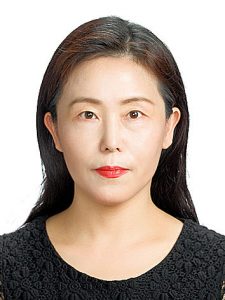 Koksuk Seo. Korean movie critic. She graduated from Seoul National University with a bachelor's degree in Korean language and literature and earned a master's degree and a doctorate in film studies from Dongguk University's Graduate School of Theater and Film. She worked as a researcher for 'N Generation Image Culture Research' at Dongguk University's BK21 business group and as a lead researcher for 'A Study on the Relationship between Comedy Film's Comic Strategy and the Film Industry' at new research personnel project of the Korean Film Council. And she worked at Gyeongbuk Technopark, an institute affiliated with the Ministry of Commerce, Industry and Energy, as a senior researcher, team leader and director of cultural industry policy planning. She served as a member of subcommittee on film at Korea Media Rating Board and as a member of evaluation committee of the International Film Festival at the Korean Film Council.
Currently, she is a movie critic, a member of the Korean headquarters of the FIPRESCI and is writing a film review for "Le Monde Diplomatique" (Korea). She is also an adjunct professor at Sejong University, planning director of the Korean Film Critics Association, cinema editor of "Le Monde Diplomatique", chairman of the Academic Publishing Committee of the 100 Year Anniversary Project of Korean Film, and jury member of FIPRESCI Awards of the 24th Busan International Film Festival.
Her master's thesis is "The Parody Study of Korean Cinema in the First Half of the 1990s," and her doctoral thesis is "The Study of the Popularity of Korean Disguised Comedy Film in the Late 1960s." There are dozens of papers, including "The Sacrificial Strategies Revealed in the Violence of Gangster Comedy Films," "Replication of Body and Change of Identity in Action Comedy Films," "An Analysis of the Cognitive Strategies of Romantic Comedy Films in the First Half of 2000s," "The Narrative Strategies of Korean Comedy Films" and "The Pleasure of Time Travel Films." Her books include Comedy and Strategies, Comedy and Laughing, Comedy and Parody, The Comedy and Mask, The Movie and N Generation, The Genre of the Movie and the Film of the Genre, Understanding of the Genre, American Film Director and The Movie and The Relationship.
As a Jury Member