Zane Balcus
Film Critic, Latvia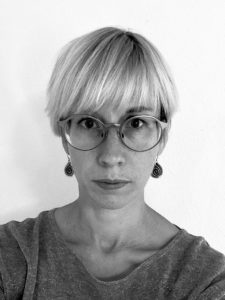 Zane Balčus is a freelance film critic, a board member of the Latvian section of FIPRESCI, and a junior research assistant at the Advanced Research Centre of the Latvian Academy of Culture in Riga, Latvia. She holds an MA degree in Film Studies from the University College London, UK. She has contributed to several books on Latvian cinema:  "Inscenējumu realitāte. Latvijas aktierkino vēsture" – Reality of Fiction. History of Latvian Fiction Film, 2011); "Rolanda Kalniņa telpa" – Cinematic Space of Rolands Kalniņš, 2018)), as well as other publications. She writes film reviews and articles for the online portal kinoraksti.lv, and the newspaper Latvijas Avīze. Since 2019 she is a Latvian correspondent for the film industry portal Film New Europe (www.filmneweurope.com).  
Zane Balčus also has an extensive experience in management and curatorial fields in different organizations in the field of cinema, such as managing director of the Riga Film Museum (2014-2019), programmer of the Riga International Film Forum Arsenals (2000-2005), project manager of the National Film Festival (2005), etc. She is currently a project manager of an international documentary film industry event – Baltic Sea Forum for Documentaries (from 2019).
She has been a FIPRESCI jury member in IDFA (2019, the Netherlands), in ZagrebDox (2020, Chroatia), and a member of the international jury of the goEast International Film Festival (2020, Germany), and others.