An alternative appraisal of the winner of the Critics' Prize by director Aditya Kripalani. Here, Paola Dei looks at the self-anointed responsibility of a woman in saving a man.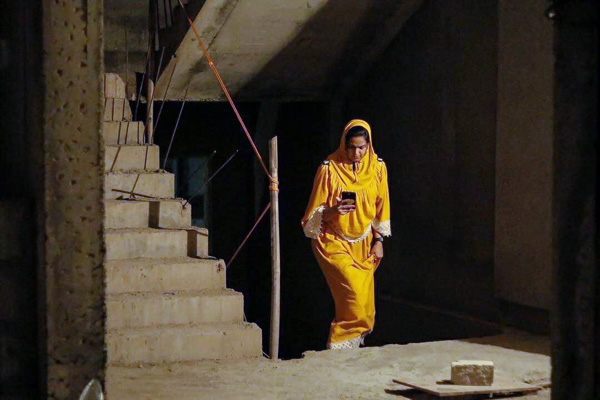 Although a seemingly simple film, Not Today is also one that touches on a universal theme. Two people; a young woman and a man who don't know each other but are both present for the same reason in a mirror-like image: to face suicide. Director Aditya Kripalani is able to quickly build a bond based on common struggles. While she chases the ghosts of a man walking down the street, she also takes a journey into her own interior soul. With a directorial decorum and a few flashes of poetic lighting, a transformation takes place on the razor's edge between life and death.
The choice of having her walk down the street while he is up on a terrace is very effective. The close-ups on the girl's face enhance the simplicity of the story. The filmmaker exalts and highlights the bright color of the dress she is wearing with delicate religiosity that is in contrast with his colors that are shown in a dim light with shades of darker colors, in a night that seems to represent the lack of hope and desire to live while the rest of the world and its people who are subliminally consigned to the background.
The mix of sadness and joy that accompanies us in the vision of the film is supported by the music. On Women's Day it is very nice that to save a man is the responsibility of a woman who from a girl becomes the mother of herself and gives life to a man. The situation that the director presents to us shows us how important the right words are at the right time and how much the girl has a powerful weapon in her hands. That of being able to restore hope to man.
The stalking of the two characters who interact from different levels: he on the terrace, she running down the street in an attempt to get there before the milestone, make the work very effective and raises each sequence to a spiritual level, which is expressed in the vigil of the girl at the discovery of eternity while facing life and death. The faith and hope of the girl dressed in yellow amidst honking noises and speeding cars is described by the director without prudence and with effective editing and intense close-ups, where you can glimpse it. This is where hope can be glimpsed transforming into pain and subsequently into joy, lit up for us spectators.
Paola Dei
Edited by Steven Yates
© FIPRESCI 2022