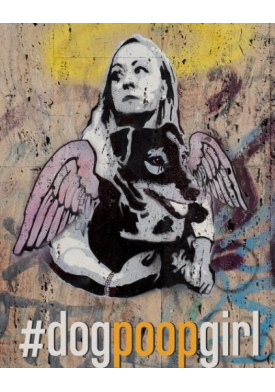 There is an International Society for Humor Studies, based in the USA. There are national Humor Academies in almost every country. There are books on humor, lectures, attempts to explain, why certain people laugh about certain things, while other people don't even raise a tiny part of their eyebrows.
Still, some things are hard to understand. Humor, proven everywhere at any time, and also at the 20th Transylvanian Film Festival TIFF, is deeply connected to cultural conditions, experiences and habits, as much as age, peer group, character, spitefulness (there are only a few people who laugh when the joke's on them) and THC blood level. And if non-Romanian viewers see 12 Romanian films, some of them meant as comedies, it's no wonder that the audiences' laughs are heard on different occasions.
For example, The Father Who Moves Mountains (Tata muta muntii, 2021) by Daniel Sandu. It's not a humorous film, on the contrary: in this drama we follow the attempts of the retired intelligence officer Mircea to find his lost-in-the-snowy-mountains son. He and his ex-wife, who is soon called to the spot, are getting more and more desperate, as the reality of their firstborn's death comes nearer and nearer. Mircea has a new, younger and pregnant wife. To his surprise, she visits him on the mountain's side. One day she stands in front of the hotel, and explains that she wants to support her husband. And, all of a sudden, a big part of the audience is laughing. Maybe the joke got lost in the translation subtitles, because it's in the way the actress is pronouncing certain words. Or is she referring to a commonly known scene in Romanian history, that non-Romanians don't know?
It's not that this film is particularly touching. With its heavy machinery – Mirceas intelligence service colleagues build tech tent after tech tent out of thin air – it's a technical show off that buries its dramatic story under snow and male vigor. But laughing seemed to be a strange reaction – or is it malicious joy, because of bad acting?
#dogpoopgirl (2021) by Andrei Huțuleac, on the other hand, is a funny film. It is a quick and modern satire on social media, in which a lonely woman gets a huge shitstorm after her new dog vomits on the train, and a videoclip of this disgusting episode goes viral and makes her the titled "dogpoopgirl". After 45 minutes of poop jokes, though, the subject is kind of, well, dried up, at least for people over 15. But still the satire worked fine.
There were other examples of jokes, that may have been typical Romanian, or may have just been on such a differentiated language level, that foreign viewers can't get them. In Toni & friends (Toni & prietenii sai, 2020) by Ion Indolean, a somehow indecisive mockumentary on some people trying to produce a documentary about the mysterious "Toni", with a lot of typical mockumentary aesthetics (e.g. a wiggling camera, as if a documentary DoP couldn't hold it together), some people in the audience giggled and laughed themselves through the whole screening. Others were left clueless: what IS it that's so funny?
Since the best jokes are the ones, that can light a sad and gloomy surrounding, The Windseeker (Căutătorul de vânt, 2021) by Mihai Sofronea seemed to be the perfect candidate for that. The plot about a reserved and lonesome man who deals with a fatal disease didn't offer much comic relief. But there was one scene, that helped the viewers sympathize with the rest of the story. After Radu, the sick protagonist, didn't succeed in killing himself, he ends up in a forgotten village that features one fountain, one nice old man, the nice old man's (much too) beautiful young niece, and one old haglike lady sitting on a bench the whole day. "You have to greet the old lady whenever you pass her", the nice old man tells Radu. "I AM GOING TO VISIT THE NIECE AND WILL STAY FOR AN HOUR!", he yells devotedly at the old woman. "I'm not deaf and I don't care what you do", she snaps back. The funniest moment in the 12 films. Even with 0% THC in the blood.
Jenni Zylka
Edited by Yael Shuv
© FIPRESCI 2021