An Eco Family Dramedy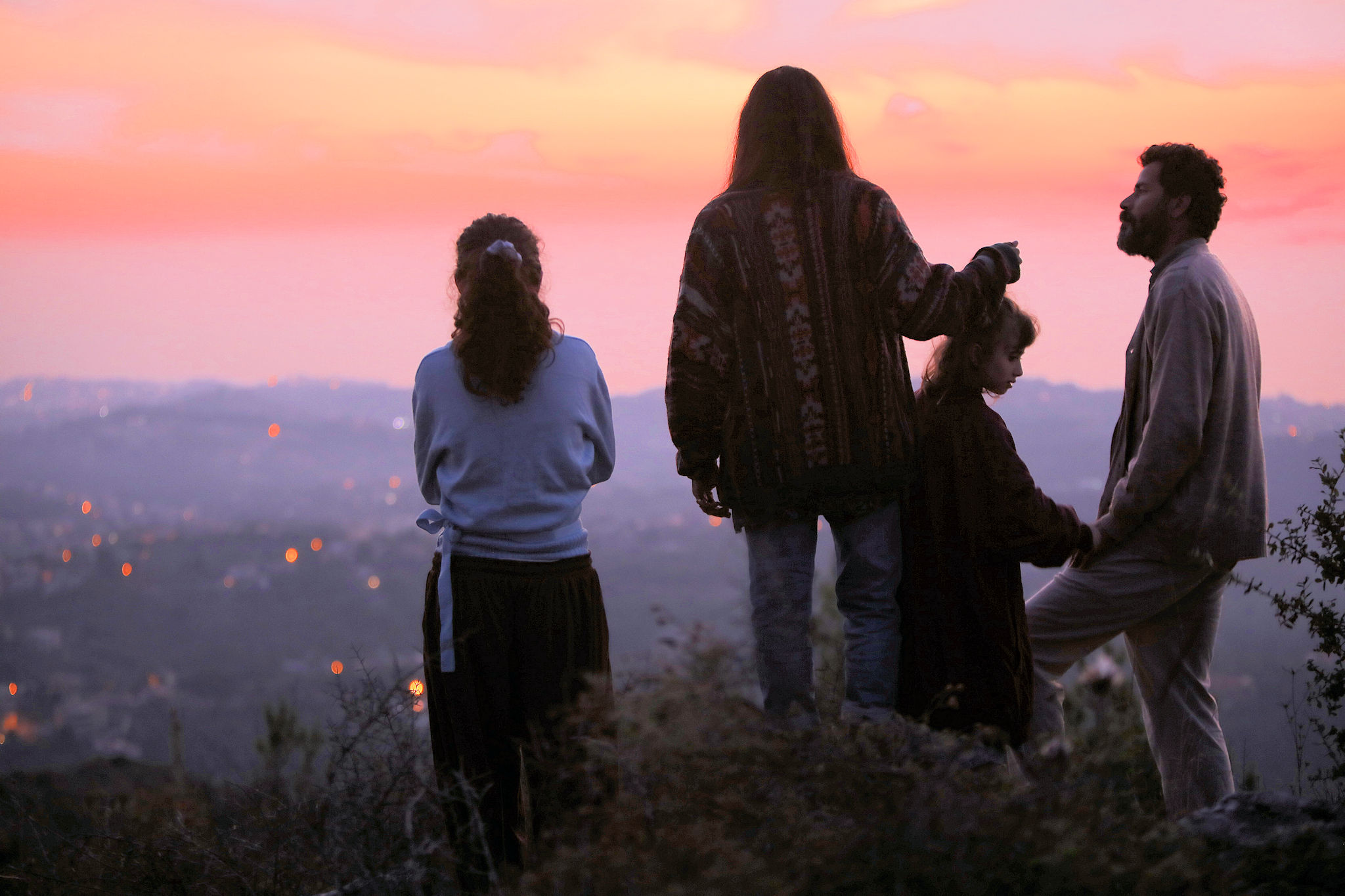 A family, their silent protest, the implications of environmental policies: there are many micro-stories that gravitate around the central story of the Lebanese Badri family and the reality of contemporary Lebanon in FIPRESCI award-winning film Costa Brava, Lebanon (2021).
The film follows the ecologist father Walid (Saleh Bakri); the mother Soraya (Nadine Labaki), a former singer and activist; Tala the teenage daughter (Nadia Charbel), who lives isolated from her peers and faces the discovery of her own body; the youngest daughter Rim (played by twins Ceana and Geana Restom), who is homeschooled and takes everything too seriously; the grandmother (Liliane Chacar Koury) who is passionate about life; and the aunt (Yumna Marwa), who lives far away from her family.
Lebanese first-time director Mounia Akl, who also wrote the screenplay in collaboration with Clara Roquet, films an ecological family dramedy set in the mountains around Beirut, where the Badris have recreated their own little 'eden' complete with a swimming pool, roof terrace, vegetable garden and outside dining setting. In this green corner at the southern gates of the capital it becomes necessary to set up a landfill, with the authorities presenting it as a 'green' landfill. Walid films the construction and looks into legal avenues of recourse, but his actions are useless.
Meanwhile, the elderly mother's health is compromised, there's stench as scavenging birds find their food there, and the camera work strongly supports the intrusion into the Badri family's peaceful life as their surroundings change from a green oasis to a pile of smelly garbage.
Stay or go? Resist or run away? The protagonists' feelings alternate between hope, fear and anger. With a touch of irony and in some stretches of poetry (like when the protagonist imagines the garbage bags in the landfill rising to the sky like lanterns), the film alternates between heated family discussions and moments of pleasant everyday family life of a non-conformist family, who have an uncertain future, a lot like Lebanon.
Riffing on Beirut's 2015 garbage crisis when the city's streets were overflowing with uncollected garbage, Akl's film is stronger in its depiction of family relationships than in delivering a political statement. The acting is masterful and Nathan Larson's music adds a naturalistic touch.
The film, already the winner of the Netpac award in Toronto after its premiere in Venice, won the Fipresci Award and the Green Star Award at the El Gouna Film Festival 2021.
Michela Manente
Edited by Helen Barlow
© FIPRESCI 2021