In a showcase section of twelve feature debuts, Ziva Emersic goes through all of them and makes a particular case not only for their ability to reflect our controversial world in all its dimensions, but also for self-reflection and social awareness.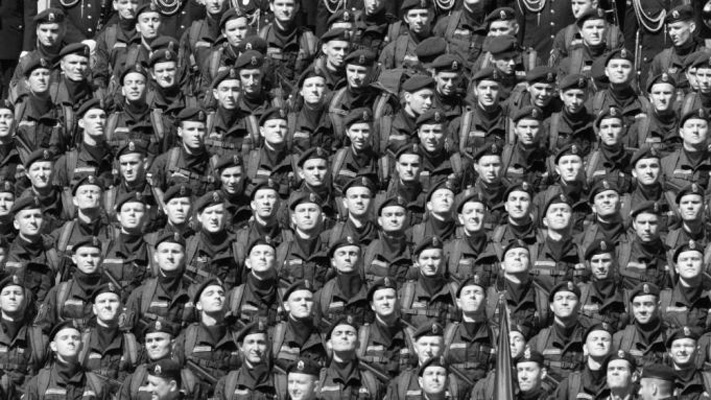 However unsatisfying regarding the venue – my working desk in a family living room instead of vivacious Amsterdam – the IDFA's First Appearance Competition dozen was a very unique and rich experience. IDFA proved itself once again as a major festival host for documentary productions. Twelve documentaries from twelve countries of origin offered a variety of themes and styles from across the world. This variety ranged from strong social and political content on one side to the very personal and even intimate stories of the authors, often following a central subject or protagonist. Some films incorporated multi-media formats, archive footage and similar material to build up their expression. The great majority of directors can be, for good reason, considered as showing great promise in the field of documentary production. This goes for a strong representation of female directors too. All in all, the documentary films proved their ability not only to reflect our controversial world in all its dimensions, but to offer us a wide field of self-reflection, social awareness and of bettering ourselves.    
Two strong contesters, The Fifth Story  (2020) by Ahmed Abd and the astonishing black and white production This Rain will Never Stop (Цей дощ ніколи не скінчиться, 2020) by Alina Gorlova, were both marked with a very mature and humanistic approach when dealing with the catastrophic consequences of two wars, in Iraq and in The Ukraine. Both films elevated the subject with striking cinematography.
The structure of This Rain Will Never Stop are the journeys of central character Andriy, who travels from country to country, from one war to another in his efforts to join his war- torn family by at least visiting all the members. Humanitarian catastrophes, relief efforts, displays of brutal military strength, festive gatherings, pictures of everyday life, intimate reflections of the central character, his uncertainty, hopes and fears, everything goes on and on in an almost natural cycle of war and peace. The strong message of both films is that all wars are more or less the same, that all the victims are equally miserable, mutilated in their dignity and robbed of their right to live their life in peace.
Everything Will Not Be Fine (Totul nu va fi bine, 2020) by Adrian Pirvu and Helena Maksyon showed a more intimate style in dealing with the catastrophe of Chernobyl, using first person narration to reveal the tragedy of numerous victims' decades after the atomic explosion. Two young people searching for answers about the beginning of the vicious cycle were children of unfortunate mothers who were pregnant at the time of the explosion.
Two other films, The Postcard  (2020) by Asmae El Moudir and A Way Home (2019) by Karima Said used the same first person narrative frame to explore the personal history, in both cases of the author's mothers. They are both dealing with the life forming decisions taken by their mothers in the past, and the decisions that influenced the life of their daughters too. All these films showed the delicacy and serenity of dealing with a painful personal subject as well as skilful use of film tools such as camera and editing.
The third film with a similar subject – searching for the personal family history of the author by digging through childhood memories – would be 5 Houses (5 Casas, 2020) from Brazil, directed by Bruno Gularte Barreto.
Films that opened the window to socially deprived groups in two world super powers, here China and USA, were Nan (2020) by Peng Zuqiang and The Last Hillbilly (2020) by Diane Sara Bouzgarrou and Thomas Jenkoe, both showing us again that human misery, hope and dignity are universal categories. The supposed weaknesses or odd way of life of people in front of the camera are treated by filmmakers with respect, sympathy, patience and often with mild but never offending humor. Both films offer no solution or answers since they pose no questions in the first place; they just picture the life as it is and the people as they are in their own right.  
From Chile, The Sky Is Red (2020) by Francina Carbonell stood out for its robust and brutal style that went straight to the subject, telling a breath taking story about a great fire in one of the Chilean jails, one notoriously known for being badly managed, corrupt and overpopulated that led to 81 dead inmates. The film uses the security cameras footage, photos, news clips and audio recordings from inside and outside the jail with straight force in order to successfully reveal the full scale of the tragedy.
Otherwise, Showgirls of Pakistan (2020) by Saad Khaan showed no particular style or sophisticated approach, but instead gave a detailed look into a misogynistic and masochistic society; the underworld of a famous sex imitating dance called 'mujra' and the women performing it in their double roles of popular sex symbols and socially deprived creatures.
Finally, two films, Divinations (2020) by Leandro Picarella and The First Woman (La primera mujer, 2020) by Miguel Eek  tell the stories of a quest. The main characters are trying to repair their life, the one in Divinations coming from a prison and in The First Woman from an asylum.
Živa Emeršič
© FIPRESCI 2020
Edited by Steven Yates