Călin Boto looks at two standout films from the program that use unique ways of coneying their stories through unrestful means to convey intimacy and the ineffable attempt to make meaning out of such dichotomy.
As most of life happens off camera, cinema keeps reframing itself in search of being. Not cinema in its entirety, of course; but parts of it, those that strive to stay alive. As anniversaries are wordy, many terms have been used these previous days to describe the artistic credo of the 15th International Festival of Independent Cinema (aka MASTERCARD OFF CAMERA). Naturally, independent is one, closely followed by marginal, non-mainstream, passion-driven and such empirical others, rather slippery on their outsides, especially for some as myself, who belong to a predominantly state-funded industry. Yet a similar enthusiasm guides me towards a more ineffable attempt to make meaning out of such dichotomy – a cinema of reframing versus one of freeze frames.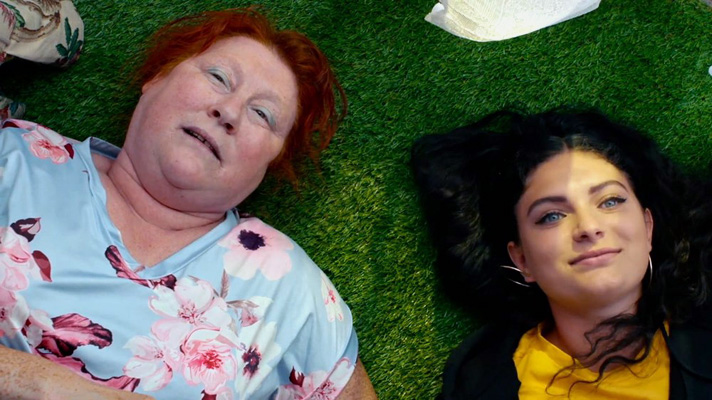 Take this edition's Nordic darling, Marianne Blicher's debut Miss Viborg. With its sympathetic looks and funny talks, one could easily sense the film's aim for consensus. Just how thin is the line between generosity and prudence, reframe and freeze frame? Diaphanous. Blicher wishes to give good laughs and heart skipping moments to most of us, in such a way that soft, utilitarian (handy) mise-en-scène seems only natural. Her story about the unlikely friendship between a confused teenage girl (Isabella Møller Hansen) and a grumpy retired woman (Ragnhild Kaasgaard), both troublemakers at heart, knows way too well all its giggled ups and sobbing downs that are to be visually punctuated accordingly. Yet inside these conventions, some small cinematic epiphanies happen. First and mostly, there's great tenderness in the constant and stable closeness of the camera to the fierce showwoman, as watching a best and oldest of friends, reassuring any rushed and reluctant viewer that there's nothing to stay away from, that she could – and would – be tamed. Besides, in two particular moments, both cinematically autotelic, both – one desperate, another serene – having to do with death (no wonder Roland Barthes named the end Tout-Image), Marianne Blicher reveals herself as a sharp thinker of the image; a discreet reframer.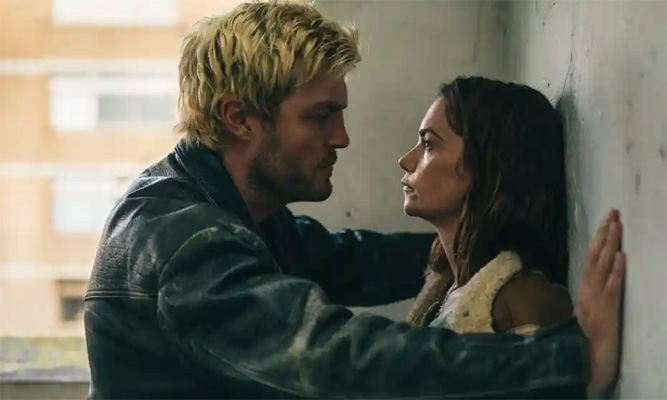 British director Harry Wootliff has no hidden turnabouts; her manifest approach towards another much-loved empirical concept, that of the female gaze, is tangible from the very beginning of True Things, her second feature film; as such, actress Ruth Wilson transiently casts a look at its audiences way beyond the camera. In Cracow for a Q&A, DOP Ashley Connor confirmed a synchronization of aims; those of the subject (by script, based on Deborah Kay Davies's novel True Things About Me) and form (mise-en-scène and image). Truly, their love story changes the face of a highly relatable depiction of a working-class romantic escapade, enchanting it with a sense of fragmented reverie, sometimes shifting towards unbelief paranoia: for most of the film's charm has to do with the uncertainty of reality. Kate (played by Wilson) doesn't seem to know just how badly she wishes to escape routine – procedural friends, lovers, parents, surrounding encounters of any type. Up until she meets a spontaneous chad with good looks and bad habits (Tom Burke) who teaches her one rule: there are none. Falling in and out of love both with him and his rule, as quick as intense as modern times ask for, is much of the plot itself, yet not the story; for the story is hers, and cinema serves accordingly: handheld, close-ups and shaky POVs, a découpage made through scharf, making up erotic daydreams, screenshot intimacy and solemn silence. As it is, intimacy doesn't seem a detour from a love story but the aim itself, and such unrestful means are great tellers of unrestful stories; for unrestful times. The better of the "off-camera" films have this in common.
Călin Boto
Edited by Steven Yates
© FIPRESCI 2022