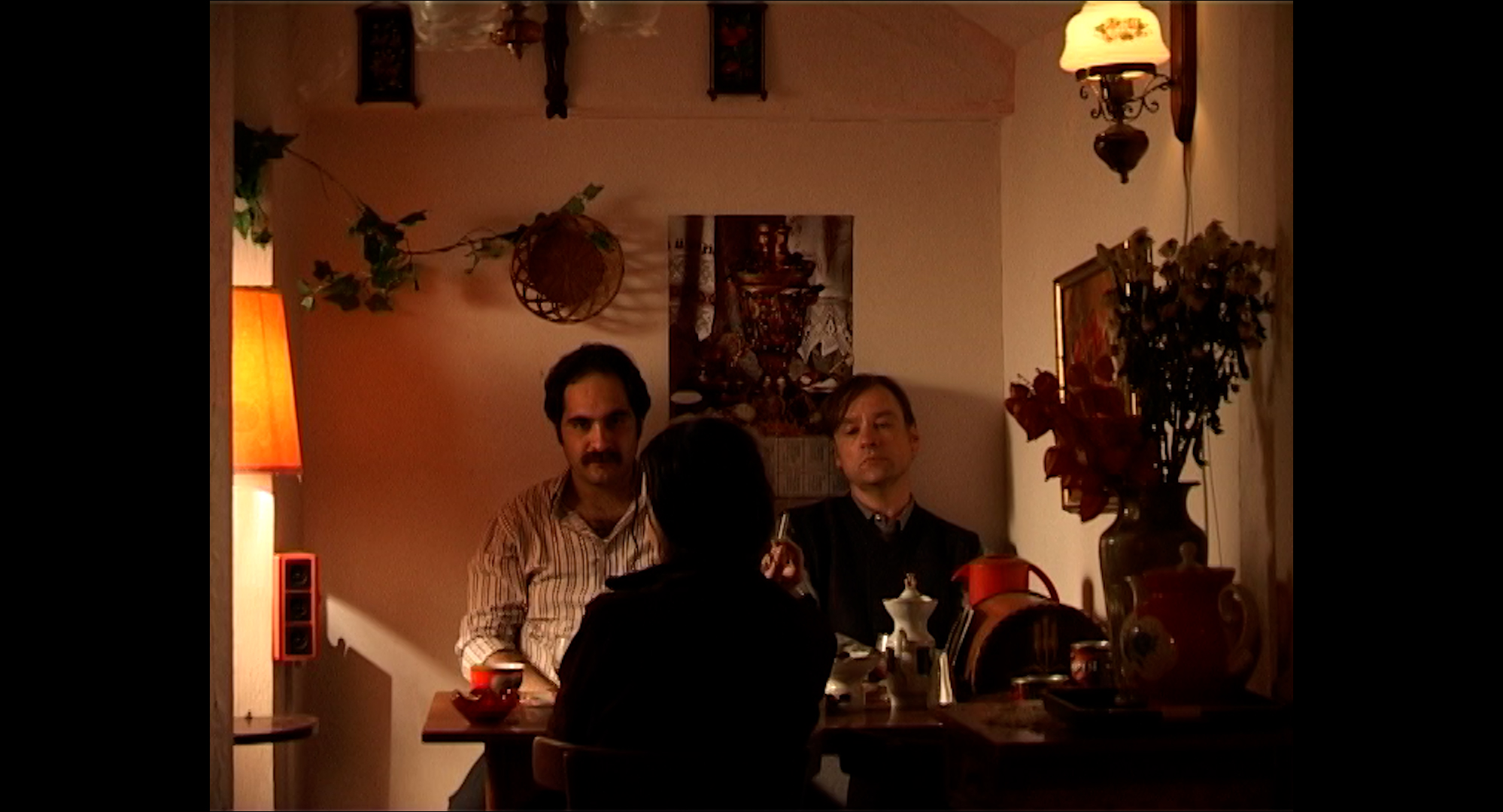 For how small the sprout of new Ukrainian cinema seems and how endangered due to invasion of the Russian Federation, it is odd that until 2020 there wasn't a single feature film in Ukraine which was set in the 1990s. This decade was almost eponymous with unlimited freedom and, well, logically, its flowers of evil – confusion, anarchy and violence. It became a mythological epoch in which heroes and villains were often the same people and very few actually knew where they lived and who they were.
The levee broke in 2021 with Rhino (Носоріг) by Oleh Sentsov and then Rock, Paper, Grenade (Ya I Felix) by Iryna Tsilyk last year. They are quite different, the first being a grizzly criminal drama and the second a nostalgic coming-of-age story, but both are interested in the '90s not only for the sake of telling a story from that time. They are consciously setting up the connection with modern times. La Palisiada is doing the exact same thing but only in reverse chronological provoking more active viewing. It changes cause and effect so it could be possible to try to decipher this film only in retrospect. This police procedural set mostly in the '90s and shot on one of the early digital cameras, which gives film a near VHS-feeling and that distinct look most associated with decade in the memories of many.
The film's first part is set in present times though. It tells about young man Kyryl (Yarema Malaschuk) who's going to attend his girlfriend's Aysel first exhibition in another city. There is going to be some family reunion at the dinner table in her father's house where his own father also stays. The present sequence ends in a most abrupt and absurd manner with a seemingly uncalled gunshot that provoked more than a few nervous laughs during screenings in Rotterdam.
The main story is set 25 years earlier in the early months of 1996, five months before abolishment of capital punishment in Ukraine, though it's never underlined here. Its two main characters are mayor of police Ildar and forensic psychiatrist Alexander from Kyiv who investigate murder of a police colonel in Western Ukraine. At first it looks almost like some police crime investigation movie with all obligatory arrests, lineups and eyewitness testimonies and La Palisiada is probably one of the most interesting crime investigation films if you look at it that way.
It is built almost elliptically and filled with the repetitions of the same scenes we see at first as a part of investigation criminologist video recording and then as a recorded material played for investigative reasons. It's the process of turning the reality of film into a film of its own which would be presented as the final truth of what happened. However, quite early you can start to suspect that some kind of foul play is taking place, and here the role of camera becomes instrumental. Principles of the camera work itself do not change whether it is filming reenactment of the crime or telephone conversation of police investigator Ildar with his daughter. It's like La Palisiada in its wholeness is the film made by the same criminologist video operator who shoots continuously, hinting to us that not only criminologist records but everything we see is some crime in process (jokingly, the director makes characters aware of the camera in many scenes). In this respect La Palisiada brings to mind political thriller Dossier 51 (1978), more of an oddity in Michel Deville's career, which was made as a collection of surveillance tapes by an unnamed secret service that was trying to control some French diplomat. Both evoke the same feeling of complete negligence of human beings by a police state, which only has the status of objects that are instrumental in achieving some goal. But if Dossier 51 lays all mechanics of what is done before you, La Palisiada does not.
Director Philip Sotnychenko's cunning debut just goes in circles around what could be regarded as a plot about a criminal investigation, but just showing the margins of the black hole in that place. It leaves you only with 'official' truth and only signs of not even what actually happened in the first place, but how facts were manipulated to fit a predesigned pattern. Its whole love story, or even love rivalry, is given here in so oblique and silent a way that is only by its repercussions in the present sequence could it be understood that maybe it was the main plot vehicle of the film. La Palisiada forbids the viewer from looking further and seeing more clearly. It's obvious that film's subject matter is this black hole itself, filling an entire era which was not unique to Ukraine in any way. It's the film about the time in a society in great turmoil but still defined by patterns of past and living among dangerous debris of broken empire. Flea market scene, filled with symbols of Soviet power that turned into meaningless garbage, is the most evident in this respect and one of the best in the film.
In some respects, Sotnychenko's La Palisiada gives the ultimate answer why so many are interested in '90s Ukraine and so many reluctant to speak of it. It is a frustrating answer, because in many ways it tells us we'll never know the truth. The only answer in the film is its title which is a made-up, portmanteau-word composed from pleonasm lapalissade and La Policiada but being neither. But the film itself is in fact both, police story and lapalissade (a term for the tautological repetition of obvious truth). The latter becomes clear only with the second gunshot in this film which is chronologically the first and by far the grimiest scene in the film. The second – the one that provoked so many nervous laughs at the Rotterdam screening – is indeed lapalissade, a reminder of the obvious truth that any patterns good or bad are seeped through time through the parents down to their kids.
Serhii Ksaverov     
Edited by Alexandra Heller-Nicholas
© FIPRESCI 2023