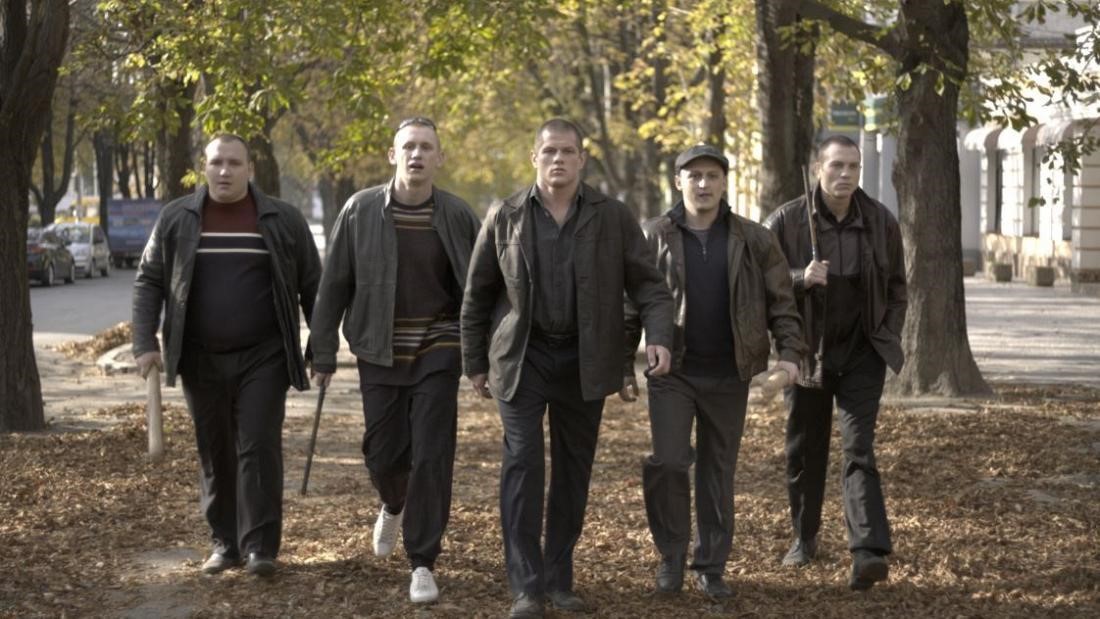 Normally, one would refrain from writing about the experiences of being a member of a FIPRESCI jury, as it may sound too personal. One should not bother the reader with anything else but their thoughts and feelings about the films themselves. It is always said that readers are not interested in whom you met or what you were talking about on some festive occasion. And of course, usually, this is true. Let's all stay professional.
But after the murderous and atrocious invasion of the sovereign state of Ukraine by Vladimir Putin's army, we can all see that these times are not normal anymore. These are war times.
Therefore, I want to tell this somewhat personal story. It was July 2012, and at the Odessa International Film Festival, I was standing on the famous Potjomkin stairs with my fellow jury members. We had just announced the winner of the FIPRESCIi prize, a little-known Ukrainian director who clearly proved the most talented of the whole selection with his debut film Gamer [Gaamer, 2011] – a film full of life and of love for the kids addicted to playing video games.
His name was Oleh Sentsov.
Because he also won an endorsement prize at the Odessa film festival for the production of his next film, he was looking at a bright future as a film director. But then in 2014, Euromaidan happened. And Russia invaded Crimea. Sentsov refused to stay silent and became an activist. He was arrested by the Russian security services and was charged with participating in terrorist acts. He was sentenced to 20 years in jail. After loud protests from the international film community, and a subsequent hunger strike undertaken by the director, after five and a half years, he was released on a prisoner exchange. In jail he had, with the help of some friends from a distance, directed his second feature Numbers (Nomery), but now – after some recovery – he could continue working on his third project, Rhino (Nosorih).
Back in 2012 at the Sofia Meetings, part of Sofia Film Festival, Sentsov had won the funding prize for the best film project for Rhino, which he now finally could complete. The film had its premiere in Venice in 2021 and would be shown as a special projection for this year's Sofia International Film Festival, with Sentsov as a member of the international jury. Rhino and its director would have come full circle with the Sofia Festival.
But then war intervened. Again. Just one week before the festival started, Sentsov was seen on YouTube, fully armored, ready to fight. 'Hi my name is Oleh Sentsov, I am a film director from Ukraine, and now I'm a fighter of territorial defense, which is a part of the Armed forces of Ukraine', he said. One can only begin to imagine the hatred that he must have felt after all these years of Russian confinement. And what they were doing to his country at this very moment.
It's the same type of hatred that is felt in almost every scene of Rhino. The film tells the story of a young thug (newcomer and ex-military Serhill Fillimonov) rising to organized crime in the late 1990s in Eastern Ukraine. He doesn't seem to have too much of a conscience, his thick skull insensitive of feeling anything, just as long as he and his friends, in the midst of the collapse of the former Soviet Union, can make money. A bit of ultra-violence, indeed. They shoot, kill, and torture for increasingly bigger mafia influence and territory. But as it goes in classic maffia film style: the harder it gets, the harder the resistance grows.
In an interview before the film's premiere in Venice, Sentsov said that he had former Ukrainian president Viktor Yanukovych in mind while writing Rhino; the thickness of the skin, the insensibility and indifference for the lives of other creatures, the stubbornness and intrinsic hate to everything around him…the destruction… Yet now, several years later, as the bombs fall on Kyiv, Odesa, Mariupol, and many other large cities in Ukraine are obliterated from the sky, now we surely have some other man in mind while watching Oleh Sentsov's film.
Let's just all hope it is not his last one.
Mike Naafs
Edited by Savina Petkova
© FIPRESCI 2022