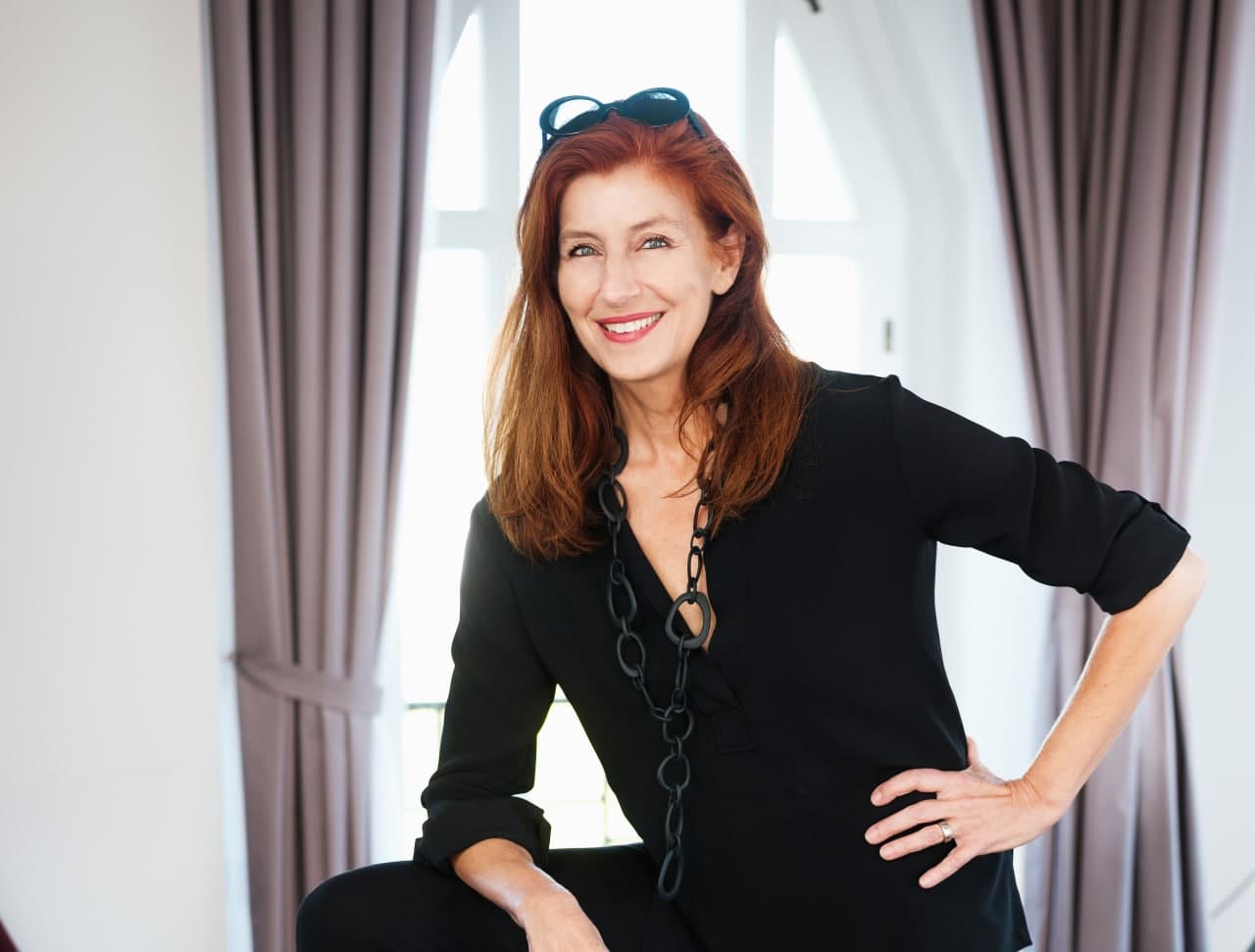 The Stockholm International Film Festival celebrated its 30th anniversary this year and artistic director Git Sheynius sat down for a chat while I was on the FIPRESCI jury presiding over the Open Zone section at the event.
Sheynius explains how the festival was initiated by a group of friends.
"We wanted to create a new platform for quality film in Stockholm so we launched the film festival 1990," Sheynius recalls. "The first edition ran only over four days and it has grown into an all-year-round film event."
She founded it with her husband, television journalist and sometime film distributor and buyer, Ignas Sheynius, and Kim Klein who was the artistic director for three years before she took over.
"Ignas took the initiative and asked me and Kim come on board and we had three different focuses. I was the producer and Kim had a film club in Stockholm where Ignas and I were frequent visitors. So we called our friends, around 50 people and we started the festival with no money. We had a one-room apartment that we rented. We had one computer and one fax and since we were so many people in this small apartment you had to request a turn with the computer and if you were late you could wait till 1am to be able to work on it! It was very low key. The presentation was of high quality and very professional, so people thought we were sponsored by SF [SF Studios] or the Swedish funding body, but that was not the case. We were all just working really hard."
So how did they get funding?
"It took us 12 years before the festival could be fully funded. It was a struggle but we always had very good support from the city of Stockholm and the public. They really wanted this. So my focus has always been to build this as a cultural organisation, not only the main event as an international film festival, but also as an event that could communicate to children. It was also important to have outdoor screenings, so after ten years we started a film festival for children and the outdoor screenings. Around 25,000 people attend The Stockholm Film Festival Junior and in August we have three big outdoor events and then there's a mobile film festival as well."
How did Sheynius manage it all, given she raised three children at the same time?
"It was a struggle of course but you have to build a group around you who are supporting you, including grandmothers and friends."
While her husband is not officially a part of the festival she concedes he has provided valuable support with his knowledge of films and industry contacts.
"Organising a film festival is not something you do alone," she says. "You need a lot of people. Our organisation consists of 14 people who work all-year-round and in August we become 58 people who work short term. Then a month before the festival we have 400 people and there are also the volunteers."
She explains how a third of the SIFF program is dedicated to first-time filmmakers. "We also have a focus on films by female directors. This year 40 per cent of the films are by women directors, and we have a lot of directors come to Stockholm in general. Last year we had 100, this year we have 50."
While the SIFF competition has 17 films including six films directed by women, The Open Zone has only one film by a woman director among its 20 entries.
"That section is for more established filmmakers," Sheynius explains. "Of course with short films and documentaries the female representation is higher. The more money that is put into a film, the less women you see."
That's sad isn't it?
"Yes completely. It's an entrenched problem in the whole world and also in film industry. When I started I was quite alone as a woman festival director and I thought this could be solved in the years to come. But it wasn't. After some years we decided to search more for female-directed projects and this year we were very pleased to present the Stockholm Visionary Award to Céline Sciamma who is an extraordinarily talented director and we are also happy to have Rosanna Arquette here receiving the Stockholm Achievement Award because of her beautiful career working with auteurs like Scorsese, Tarantino and Besson, but also because she is an icon when it comes to the issue of sexual harassment. She also took part in a seminar we had together with the Swedish #MeToo movement."
The other prominent Swedish film festival takes place in Gothenburg. How do they deal with each other?
"I think every city should have its own festival," Sheynius responds. "I think it's good for the cultural life and for the reputation of the city. Sweden is a very long country and if you have a Swedish festival in the southern part, it doesn't involve so much the industry and the public in Stockholm."
Does Gothenburg enjoy more of an international status?
"No. If you ask me we have two big film festivals in Sweden. One is in Gothenburg and the other one is in Stockholm. There is no difference between us."
Helen Barlow
© FIPRESCI 2019