Albeit being an Italian language film with cannibalism in its title, Other Cannibals (Altri Cannibali, 2021) does not share too many similarities with genre flicks such as Cannibal Holocaust (1980) and Cannibal Ferrox (1981). Instead, it is a genre-bending and in many ways different film, making the title even more appropriate.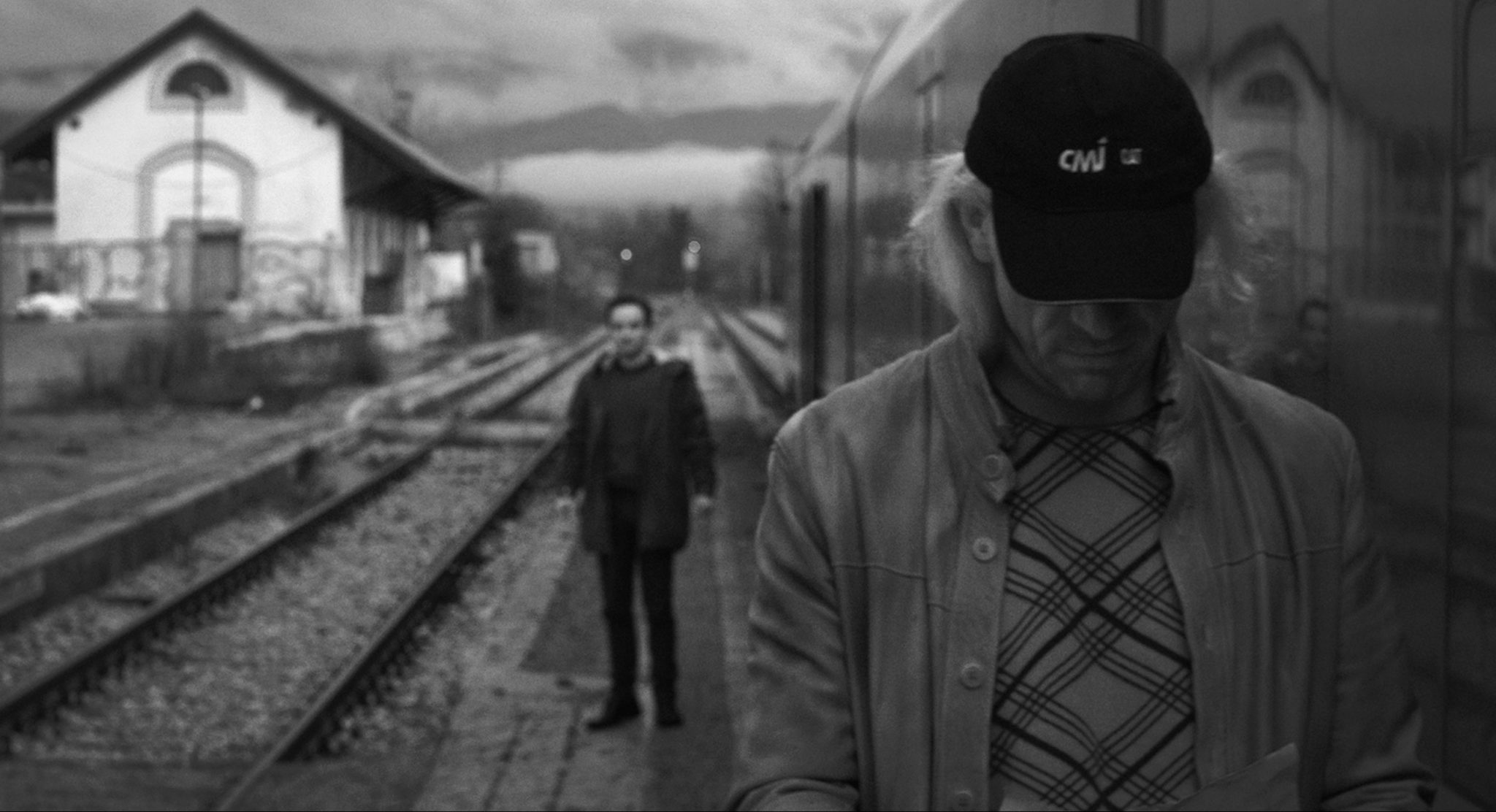 Francesco Sossai's feature debut tells the story of Fausto (Walter Giroldini), a middle-aged man who describes his employment at a factory as "temporary", despite having worked there for 20 years. The film depicts his relationship with the PhD philosophy student Ivan (Diego Pagotto) – who is a bit old to be a student, as Fausto remarks. Early in the film, the two men meet for the first time, presumably after connecting on the darker parts of the internet. The intention of their rendezvous is never explained in detail, but the plot shows them planning something rather grotesque – to which the title of the film may indeed provide an essential clue.
After their initial meeting at the train station, the two men head to a house in the rural, mountainous landscape of the Italian Dolomites. The now abandoned house was built by Fausto's father, who died some years earlier from an alcohol-related accident. Since Fausto can't find all the equipment they need for their agreed deed here, he visits his mother to get hold of sharper knives. This results in him and Ivan sharing a meal with Fausto's mother and sister – a meal prepared by Fausto, an allegedly talented cook. Again, without giving too much information to the viewer, the scenes with his family hint at Fausto having a somewhat complicated relationship to his mother – even though the family is not portrayed as completely lacking in either love nor affection.
The relatively loose plot also includes the men attending the slaughtering of a pig, as well as dropping LSD. Taking the drug might be a random decision by Fausto, but both these sequences may nonetheless be viewed as key moments in the film. It should perhaps be added that the most important aspect of the psychedelic experience seems to be its influence on Fausto and Ivan's growing friendship, not the substance's potential therapeutic effects in themselves. Towards end of the acid trip, Fausto also shares the memory of his biggest moment of happiness, namely Italy's victory at the football World Cup in 1982, when he was a child.
Shot in black and white, with a handheld and, at times, restless camera style, Other Cannibals has a certain looseness in both form and structure, creating a much less dark tone than the subject matter might suggest. The combination of professional and non-professional actors, including Giroldini, as Fausto, in the latter category, also adds to the film's overall freshness and documentary-like aesthetics.
The film might even be labeled a comedy, although it definitely resides on the dark side of this genre, with the presence of underlying themes of taboo and quiet desperation throughout most of the narrative. The stylistic approach may also well be more controlled than it initially seems, gradually applying more static imagery. Admittedly, this might be stretching it a bit, but one can almost get the impression that the film's visual form finds a certain peace of mind, together with its main characters.
Instead of drawing parallels to the previously mentioned cannibal films by Ruggero Deodato and Umberto Lenzi, Other Cannibals is more in line with how one might assume the British filmmaker Ben Wheatley would approach the infamous subgenre: Refreshing and darkly humorous, loose and playful with a certain rawness, yet more stringent than it appears.
This is a film about the melancholy and resignation of lives never fully lived, and about trying to find pleasure and meaning in the face of nothingness. Furthermore, it is a film about regaining a lust for life – be it as it may through a specific taste of the living.
Other Cannibals is produced by the German Film and Television Academy Berlin (DFFB), as part of the director and other crew members' studies there. After having won the Best First Feature award at the Tallinn Black Nights Film Festival, in competition with Aleksadra Terpińska's FIPRESCI Prize winner Other People (Inni ludzie, 2021), Francesco Sossai will hopefully pursue other stories about the darkest human impulses and desires – and continue to find surprising takes on them. This remarkable and truly impressive film certainly left me hungry for more.
Aleksander Huser
Edited by Amber Wilkinson
© FIPRESCI 2021