Summer Berlinale 2021
Berlin in Summer. At the virtual March Berlinale of 2021 the critics jury had decided on the FIPRESCI Prize. Four films had been awarded, shown in the official programs (see here). These four winning films have been included in the Summer Berlinale (June 2021), and have been screened open air. The filmmakers attended. We used the opportunity to present them our prize.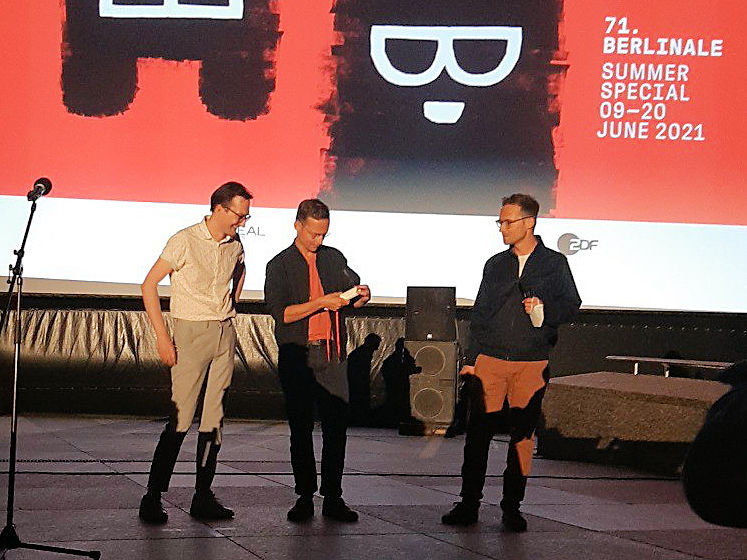 The prize for the Encounters section, The Girl and The Spider. On stage: Ricardo Brunn (FIPRESCI) and the two filmmakers, Ramon Zürcher and Silvan Zürcher.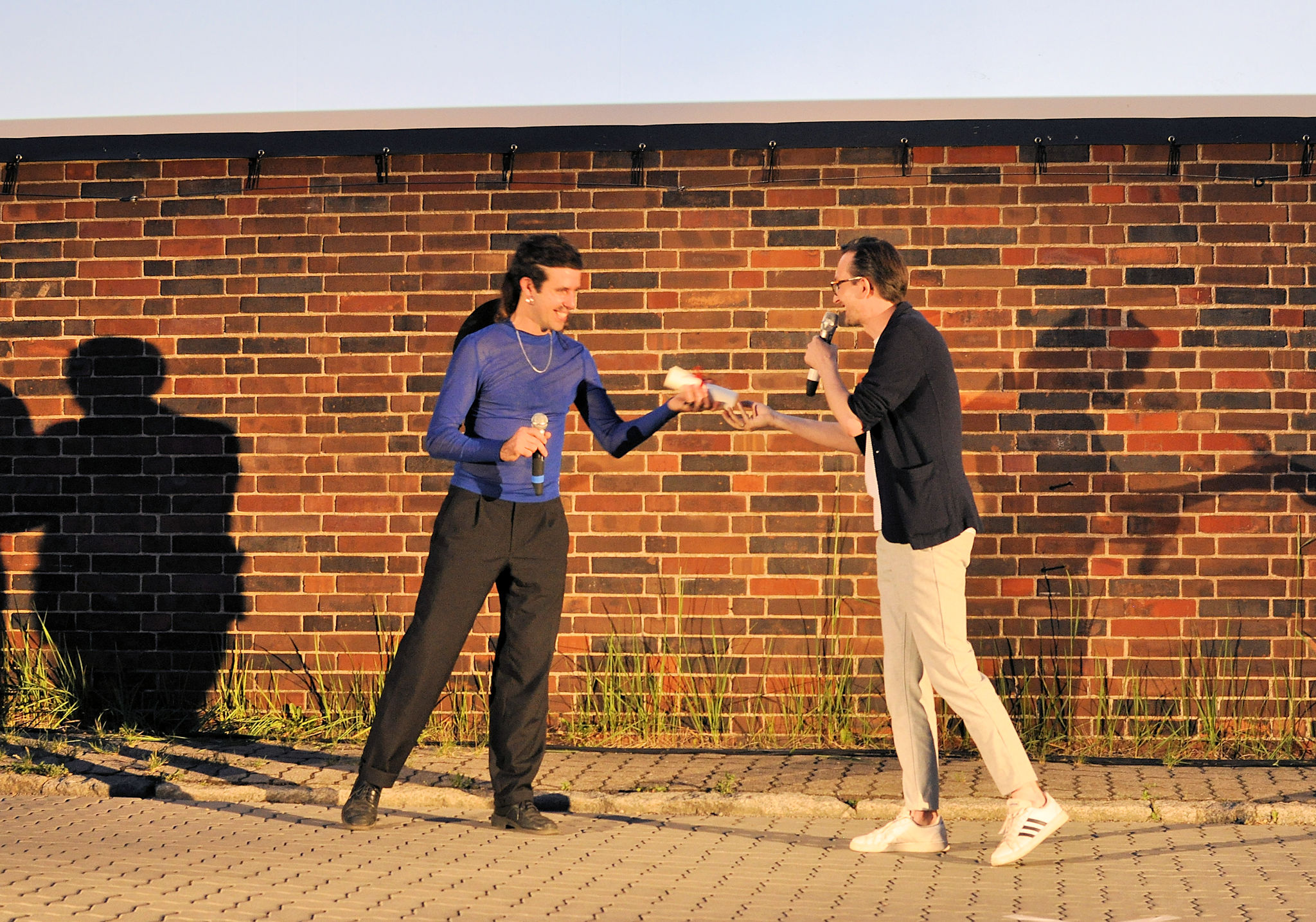 The prize for the Forum section, Ski/Esquí. On stage (open air, from left): Argentinean filmmaker Manque la Banca, and Ricardo Brunn. Foto: Alma Richter.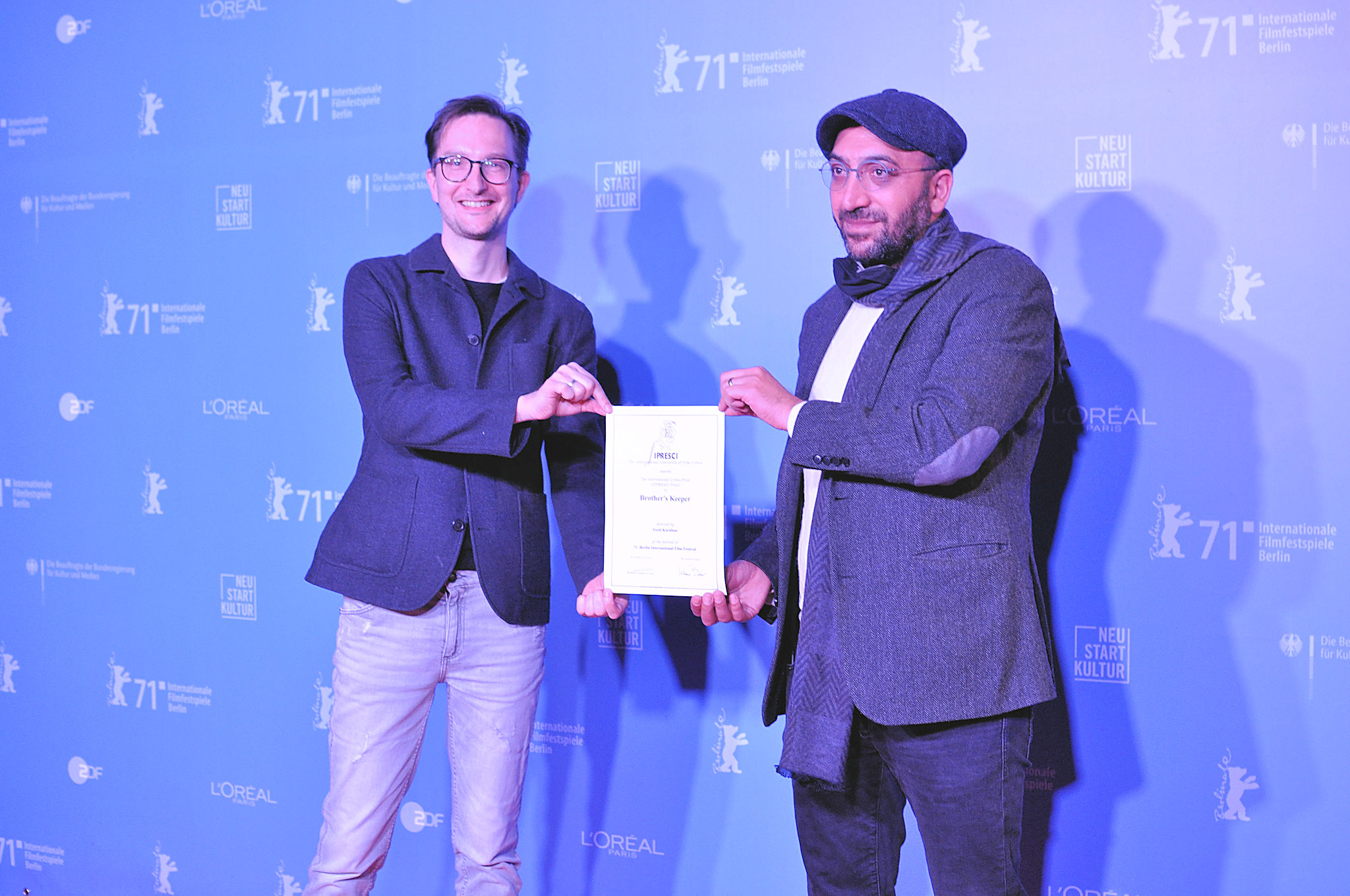 The prize for the Panorama section, Brother's Keeper (Okul Tirasi). On stage: Turkish filmmaker Ferit Karahan (from right), and Ricardo Brunn.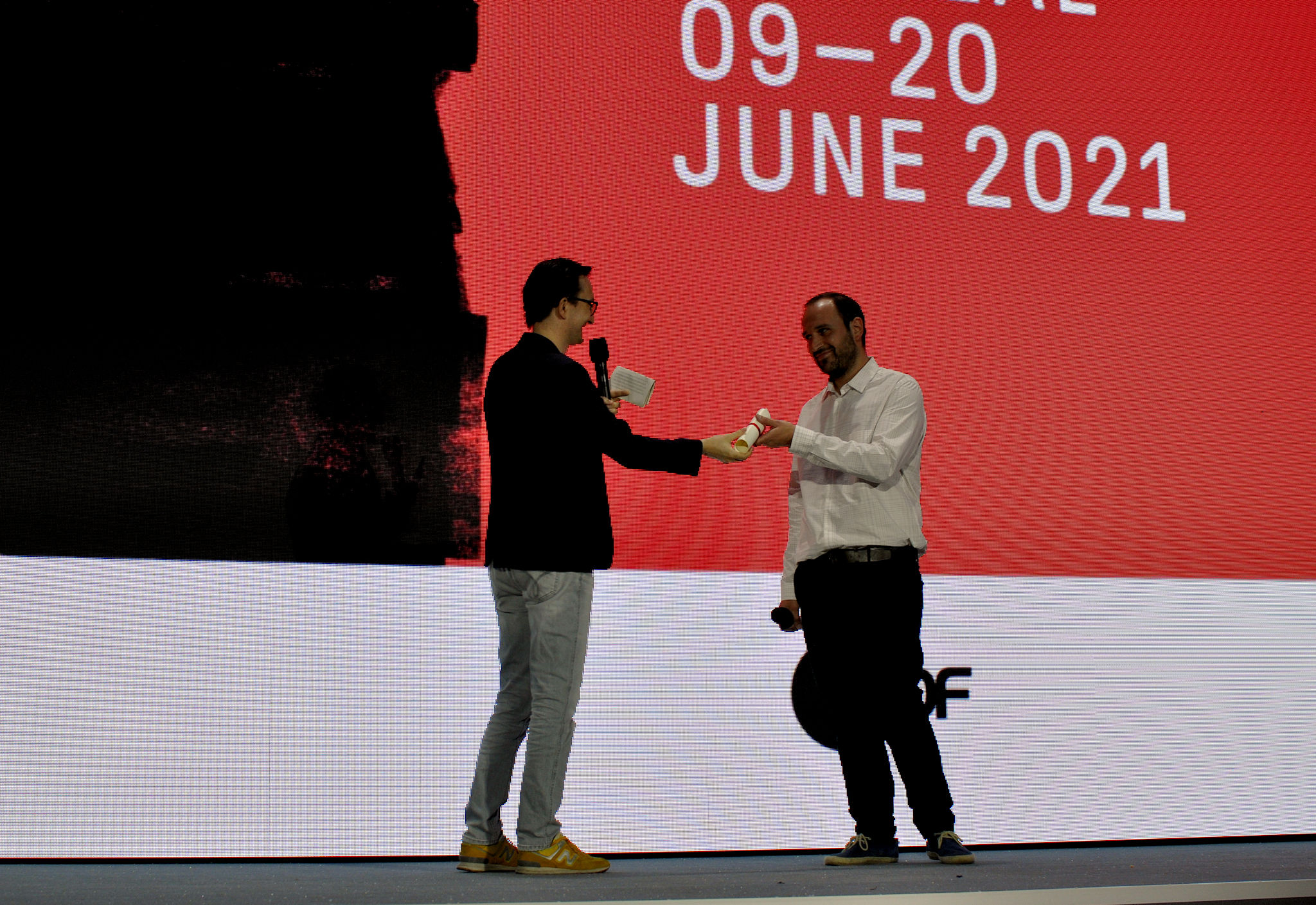 The prize for the International Competition, What Do We See When We Look at the Sky? On stage: Georgian filmmaker Alexandre Koberidze (right), Ricardo Brunn.