When you get to see all the important films that were produced by one country within a year's time, you understand a lot about the current situation of a cinema in this particular part of the world. I recently had this experience when watching nine different Bengali fiction and documentary films at the Dhakha International Film Festival (DIFF) in January 2022.
There were a number of good films, but the majority was in dire need of more creativity. They displayed a lack of both ideas and technical knowledge, unable to solve the problems contemporary Bengali cinema is currently facing. This also explains why the winning prizes at the major international film festivals usually go to other regions and why other films are shown more often in cinemas or on streaming platforms around the world.
Three films, however, demonstrated that there are promising filmmakers working in Bangladesh, and what linked these titles was one actress whose appearance and performance mark the birth of a new star: Dilruba Doyel, who is likely to become a very important Bengali actress in the years ahead.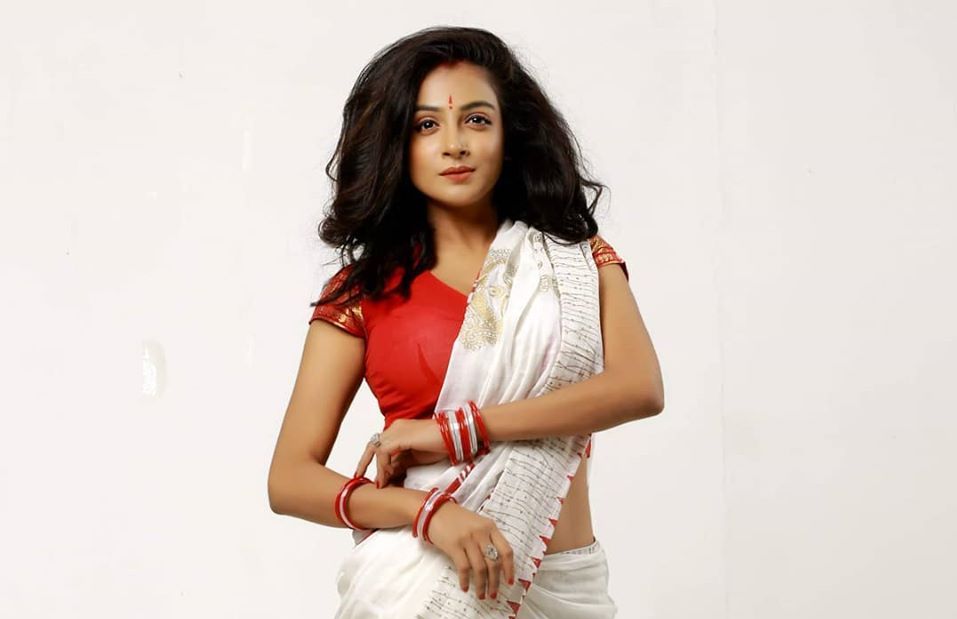 Doyel started big in the film industry from the beginning of her career, as she did not act in any other medium before. She was lucky enough to be discovered by veteran Bengali director Nasiruddin Yousuff to play an important role in his film Alpha in 2019.
Doyel, who was born in Rampur city in north Bangladesh, worked as a model for several years, and after the screening of Alpha she got cast in three films that I think will pave her way to stardom. When I asked her about her career, she said: 'Acting now is my passion and profession.'
In less than two years, she played the main female characters in The Tales of Chandrabati (Chandrabati Kotha, 2019), Call of the Red-Rooster (Laal Moroger Jhuti, 2021) and Song of the Soul (Ajob Karkhana, 2022). In the first film, which can be described as an artistic film, she played the main character in the film which gave her plenty of options to reveal her great performance skills. The other two productions, however, were more mainstream and interested in reaching a wider audience through singing and dancing in the first or melodrama in the second film which allowed Doyel to portray her expressions, to influence the audience about what is going on in the film.
These various characters showed Doyel's remarkable facial expressions and also revealed that she is an actress who can be trusted to play the lead in an artistic film. She herself said about the way she works: 'I give my best effort in everything I do, not only in acting. I am a single mother. So, have to work and take care of my kid. And in Dhaka that is really hard.' And later she added: 'Directors know that I do my best, so they trust and support me.'
With these three films, the Bengali cinema has won a new promising actress that has the potential to show more great performance if she continues to give her all in local films, especially those that could reach international standards once more attention is paid to perfecting the main technical aspects of filmmaking such as sound, editing and production design.
Mohamed Sayed Abdel Rehim
Edited by Pamela Jahn
© FIPRESCI 2022