Locarno's 75th edition proved that two years after the arrival of new artistic director Giona A. Nazzaro and the partial transformation of its selection committee, the profile of Switzerland's largest film event has gradually changed. The festival is no longer characterized solely by a fondness for niche, challenging forms of auteur film. Instead, it prioritises showing art film in its diversity as well as making space for works at the intersection of art and genre cinema.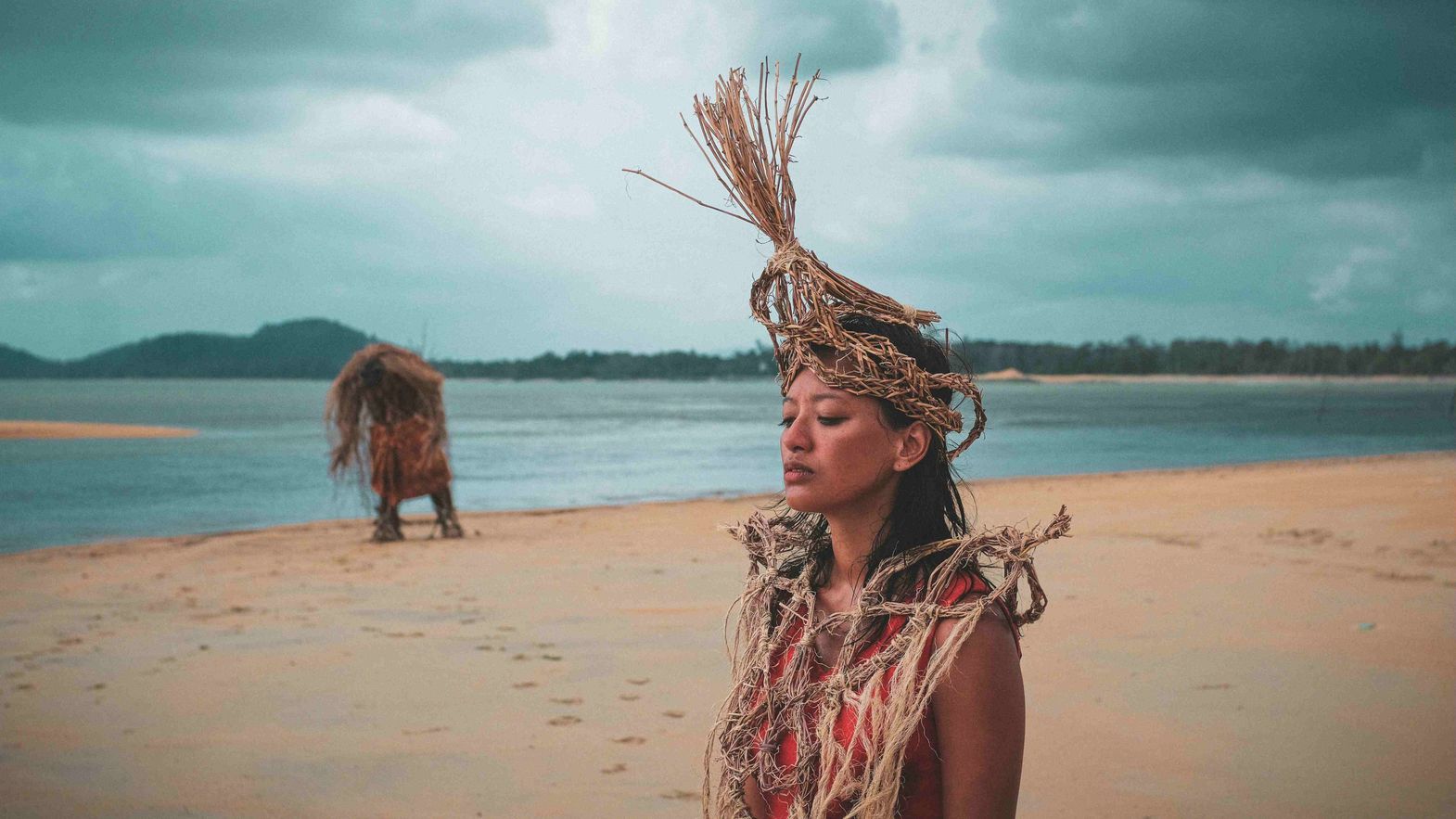 The Malaysian-Indonesian competition entry Stone Turtle by Woo Ming Jin aptly embodies this shift in direction. In its brief, rapidly escalating prologue, we meet the charismatic Zahara (Indonesian actress Asmara Abigail), who is suddenly forced to care for her ten-year-old niece Nika. Nika's mother was killed by her religiously dogmatic parents, while her father plays no part in her life. Together the two women flee to a remote Malaysian island, living a lonely, pitiful existence at the edge of civilization out of necessity. 
"We don't recognize the refugee card. Do you have a red ID?" an officer snaps at Zahara, refusing to enrol Nika in a school. He doesn't care that she is ten and has never attended an educational facility. Both Zahara and Nika find themselves in the position of second-class citizens. An island paradise, picturesque yet gloomy in its wildness, where they can make a living by collecting and selling turtle eggs on the black market is probably a better home than an urban landscape full of uncertainty and oppression. But their rather uneventful life is disrupted one day by the arrival of an uninvited guest, scientist Samad (Malaysian actor Bront Palarae), who claims to have come to research the endangered leatherback sea turtle.
"We share this island with ghosts, not much else," Zahara tells Samad as this straightforward sociocritical drama abruptly begins to transform into an unpredictable revenge film, with no lack of weirdness, suspense, magic and violence, all amplified by Chapavich Temnitikul's austerely unsettling score. Woo also mixes in diverse forms of expression, narrating the simple plot in a sophisticated way. The live-action scenes are complemented by snippets of animation, comics, dance, local myth and folklore; the genres he covers range from social realism to subdued arthouse to mystery-thriller. There is no shortage of surreal mindfucks, wild flashbacks and alternative plotlines. Luckily, the montage does not purely follow the logic of plot. Instead, it finds analogies across the different layers of the narrative. In this way, the animated rendering of the local myth of a petrified turtle can mirror Zahara's travails, while the bittersweet story of a husband, whose low self-esteem and overinflated ego lead him to measure his genitals during sex, offers another glimmering reflection of the women's ordeal.
Although Woo cites inspirations as diverse as the fantasy anime Kimi no na wa (2016), Park Chan-wook, and the Japanese New Wave drama Woman in the Dunes (1964), he doesn't come across as cluelessly eclectic. Despite the film's overall rowdiness, it makes sense all the way through, relaying a poignant message. "I'd rather live on an island of ghosts than be a ghost among the living," Zahara says at one point. In a single, elegant sentence, she captures the helplessness of the marginalized, only to tell Samad moments later, with surprising humility, about her own home: "Do as you wish, the island does not belong to us." The feminist edge of the narrative is even sharper. The unequal system of religious conservatism destroys women's lives as much as the individual expressions of toxic masculinity. Abigail, renowned for her genre roles (most recently in the remarkable horror Impetigore), is ideally cast as the taciturn red-clad avenger Zahara: a modern, self-assured nymph with a hardened expression whose fixed gaze leaves no room for forgiveness.
Stone Turtle shares some themes with another Locarno award-winner, Tereza Nvotová's Nightsiren, which received the Cineasti del Presente's Golden Leopard. Both works draw heavily on genre tropes, commenting on the role of tradition and folklore and thematizing the position of women in society, the human desire for revenge, and a respect for magic. Yet the two films differ greatly in their directorial approaches. Woo has granted himself the freedom of a more open-ended form, which exudes playfulness and delight in the unexpected possibilities of cinematic language. While he upsets narrative expectations with ease, he shows that the surrealism of a story does not diminish its power to say something poignant about our world.
Martin Horyna
Edited by Lesley Chow
© FIPRESCI 2022