Aiming to recuperate its pre-pandemic profile and structure, the 2021 edition of La Semana Internacional de Cine de Valladolid, the prestigious festival held in Cervantes' hometown, offered its public an amazingly good selection and the pleasure of seeing films on big screens in theatres. After last year`s survival edition, adapted to meet pandemic restrictions, this autumn's Semana managed to "recover what we had before," as festival director Javier Angúlo stated, and screened "the best auteur films" from a rich and diverse cinematic harvest.
The new general tendency of festivals to become more broadly inclusive was visible in Valladolid's program, whose selection conveyed an effort to represent diverse, often marginalized voices long unrepresented on screen. We could baptize this edition "Voices of Women," a title that covers not only the bigger number of female film directors signing the selected movies, but also their concern to approach real and relevant problems that women all over the world have to face. The films included in the main competition—the one under consideration by the FIPRESCI jury—often aim to raise awareness of issues such as violence against women, childcare, abortion, and discrimination in the workplace.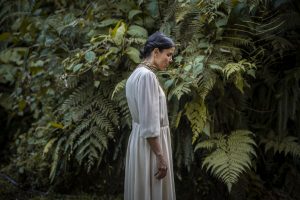 Although not awarded, Robert Guédiguian's Mali Twist (Twist à Bamako, 2021) stays in our memory thanks to the sad love story of a couple, confronted with tribal mentalities that permit the selling and forced marriage of young girls to violent men. A heroine from another continent, South America, is also subject to marginalization in Clara Sola, a Costa Rican production, directed by Nathalie Àlvarez Mesén, about a woman forced to ignore her sexuality in order to pose as a religious symbol. It is not any easier to be a woman in Iran, especially if you are a single mother and a widow, as we are shown in the Iranian film Ballad of a White Cow (Ghasideyeh gave sefid, 2020), co-directed by a man, Behtash Sanaeeha, and a woman, Maryam Moghaddam, winners of the "Pilar Miró" Award for new directors. Set in Kosovo, another Muslim space, Hive, directed by Blerta Basholli, follows the struggle of a woman to help her family survive after her husband is declared missing after the war. Based on a real case and shot in documentary style, the movie denounces the patriarchal rules that forbid women to work and finds an excellent advocate in Yilka Gashi, whose amazing interpretation brought her the Best Actress Award.
But women from so called "civilized countries" are also faced with dramatic choices, as we can see in the French film Happening (L`événement, 2021), directed by Audrey Diwan, the story of a student who becomes pregnant in 1963 and, realizing that she cannot finish her studies and have a remarkable career in her new situation, risks prison by opting for an illegal abortion. Even more dramatic is the story of a group of teenage girls placed in a well organized Swiss residential care house after suffering abuse within their families in Fred Baillif's The Fam (La Mif, 2021), which won both Best Director and Best Editing for José Salcedo. As well, the main jury, chaired by the Indian-Canadian film director Deepa Mehta, gave a special citation to the film's ensemble cast, which consisted mostly of non-professional actresses. Based on improvisation, their spontaneous dialogue speaks to an authentic despair.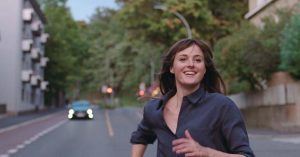 It's now time to remember a new procedure to examine the importance of a female character in a movie, the so-called Bechdel test. Inspired by Alison Bechdel`s comic strip book Dykes to Watch Out For, published in 1986, the test is meant to assess the accuracy of the female portrayal in movies. It is based on three requirements mentioned by a female character of the comic book, who states that she decides to see a movie if it has at least two female characters, and if they talk to each other about something other than a man. If the characters of La Mif certainly fit this profile, it is harder to prove the same thing when looking at the heroine of The Worst Person in the World (Verdens verste menneske, 2021), the amazing film from director Joachim Trier that received our FIPRESCI Award. Even so, it is a very subtle investigation of the feminine universe, following the everyday life of a modern woman whose emancipation is motivated mostly by the need to be true to herself when she decides to leave her lover, a famous author of comic strips. Although we recognize some romantic comedy tropes, the sophisticated narrative organized in 12 chapters display the director's capacity to talk about the quest for self-actualization while avoiding didacticism and slogans. Credit should be given, of course, to Trier, but also to actress Renate Reinsve, whose performance was awarded at Cannes.
Examining the competition's titles, we might also notice other female directorial credits, such as those of Spain's Clara Roquet (Libertad) and Neus Ballús (The Odd-Job Men, Sis dies corrents, 2021), the German Maria Schrader (I`m Your Man, Ich bin dein Mensch, 2021), the Tunisian Leyla Bouzid (A Tale of Love and Desire, Une histoire d'amour et de désir, 2021) and, last but not least, the British animator Joanna Quinn, who won the Golden Spike for short films with her delicious Affairs of the Arts. And it is time to announce the great winner of the 2021 edition, The Last Film Show (directed by the Indian Pan Nalin), whose title I hope is not a prediction of the future of cinema.
Dana Duma
Edited by José Teodoro
© FIPRESCI 2021