"When a Farm Goes Aflame": Reviews of Eight Young Critics
One film, eight reviews. The eight participants of this-year's Talent Press have seen one film in advance, presented in the "Perspectives on German Cinema": Jide Tom Akinleminu's When a Farm Goes Aflame. Here are the eight views on the film.

A Labour of Love
by Aimee Knight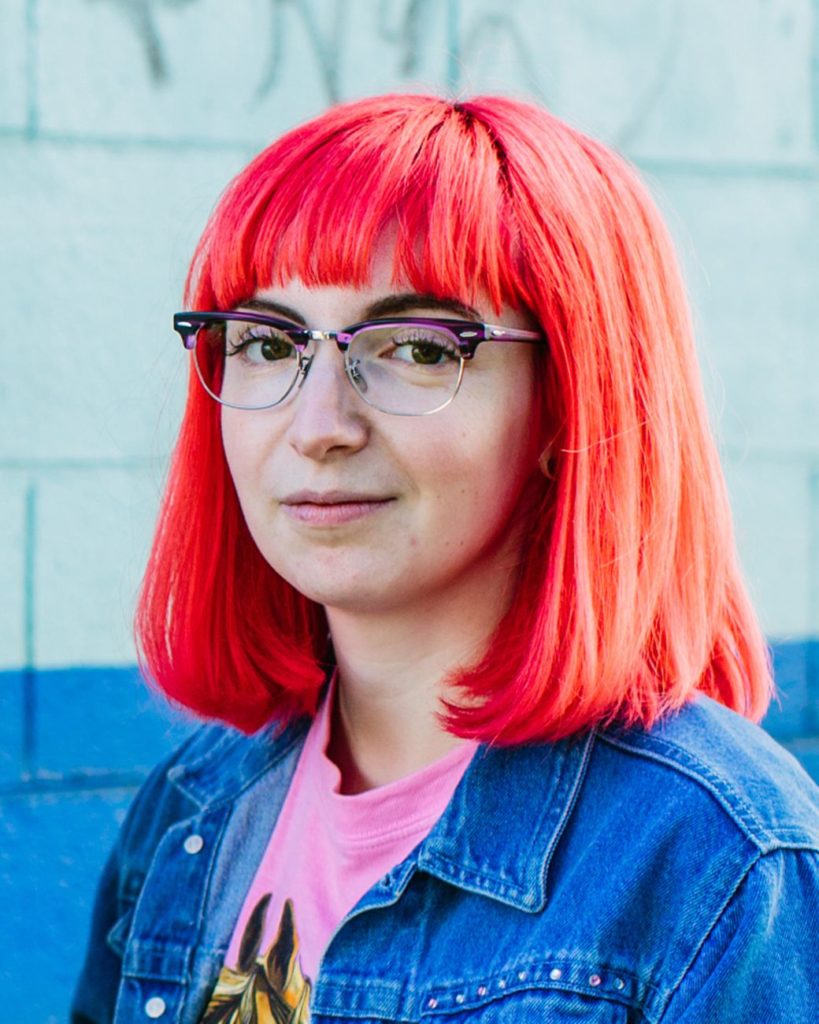 If love is a universal language, how might we parse a divisive modifier like polygamy? The globetrotting documentary When a farm goes aflame (Perspektive Deutsches Kino, 2021) orbits around such a fertile question. The catch is: the film's participants won't – or can't – answer.
Director Jide Tom Akinleminu sets out to resolve a long-standing family conflict. His Danish mother, Grete, wants to divorce his Nigerian father, Akin, due to irreconcilable differences. Not only has the couple lived apart for thirty years, each in their respective homelands, but Akin has secretly spent those decades with another wife and family in the foothills of Idanre. With the director's loyalty and sympathy split between both parents, Akinleminu reflects on the intercultural roles of love, duty, sacrifice and hindsight – phenomena that are, perhaps, most conspicuous when absent.
Sowing seeds of mystery from the outset, the film retraces Grete and Akin's relationship from the late 1960s to the mid-2010s. While living in Africa in the 70s and 80s, Grete wrote letters home to her parents in Europe, hinting at the culture-shock and complexities of raising kids in a place beset by political and economic instability. Akinleminu lays his mother's missives as narration (as read by actor Inez Bjørg David) over archival 8mm footage that vivifies village life at the time. This firsthand source material conjures a spell of budding love and green naivety, which give way, over time, to sombre disenchantment. Cut to a blue-grey apartment in present day Denmark, where Akinleminu and Grete sit in crisp silence. Her downcast sentiment now seems to colour both their lives.
As Akinleminu travels the world, he meets relatives in Canada, the USA and Nigeria, but his reluctant subjects prove cagey, at best. After all, who wants to dig up a painful past, or disrespect a loved one by talking out of turn? That said, almost everyone involved is so emotionally avoidant that the stilted interviews, coupled with unhurried observational sequences, actually impede the film's most promising lines of enquiry: why did Akin do it? And how did it make people feel? When a farm goes aflame lacks the burning urgency, the sizzling intrigue its title suggests.
An alumnus of Berlinale Talents' directing, cinematography and Doc Station streams, Akinleminu works on location as a lean crew of one. He's a dutiful aesthete, opting for mood and atmosphere over narrative clarity; lingering on the routine tedium of breakfast, jogging and casual misogyny (for if love is not a universal language, then sexism is surely a hot contender – one that the director avoids addressing head-on).
When a farm… is the follow-up to Akinleminu's debut feature Portrait of a Lone Farmer (2013), and since these types of family portraits are endemic to the documentary landscape, it would be cruel to dismiss this one as self-indulgent. It was clearly a labour of love. Akinleminu's devotion to the material is both the film's reason for being, and its blinkered burden.
Chronicles of Displacement
by Alonso Aguilar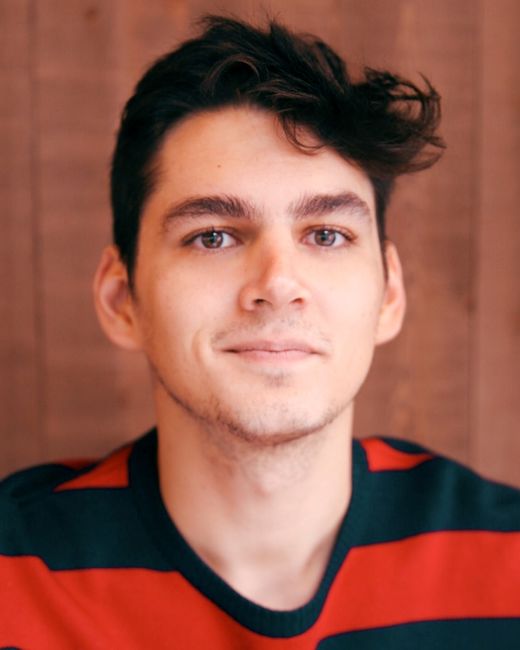 Erratic; tremulous; roughened. Memories manifest themselves in ways that collide with our traditional means for understanding. Scenes jump around in unforeseen ellipses and their hazy atmosphere blurs the lines between what was lived and what's being yearned for. As meaning remains elusive, emotions pierce through the fabrics of time to make themselves felt in the present tense. Suddenly, everyday life is shaken by arising uncertainties, and there seems to be no clear path towards resolution.
What these vestiges evince, and how they do so, diverges from each particular life experience, but in their common threads lies the possibility of some form of fellowship; a shared search for self-comprehension. These ideas are at the core of Danish / Nigerian filmmaker Jide Tom Akinleminu's incipient oeuvre; documentary works that share a vulnerable and deeply personal understanding of cinematic time and space, where the camera becomes an intermediary for the intimations exuding from recorded images.
Akinleminu's latest work, Berlinale 2021 Perspektive Deutsches Kino premiere When A Farm Goes Aflame…, takes the restorative familial pursues of Portrait of a lone farmer (2013) and expands them into a nuanced depiction of broader diasporic existences, while still being undoubtedly specific (and times almost invasive) in its study of the director's bloodline and its multi-generational and multi-cultural divides and struggles.
Just by the film's first sequence, Akinleminu's approach becomes transparent: what we're about to see is an exploratory audiovisual text. We hear his voice come from behind the camera, being an active part of the world represented, and eventually he's also within the frame; directly asking an oracle what appears to be the documentary's driving questions: "Why was my father never able to tell my mother the truth?"; "Why did she never ask?"
On paper, such concerns might read as a solipsistic basis for a feature length inquiry, a feeling that never quite dilutes considering some of When A Farm Goes Aflame's less cohesive scenes of mundane contemplation, yet the filmmaker's extended genealogy does put forward engaging clashes between African (Akinleminu's father and half-brothers are Nigerian) and western (his mother is Danish, and both his kin and himself have migrated) understandings of filial and romantic bonds.
Underexposed digital textures and scratched 8mm film stock intertwine, and at times overlap. Perspectives switch back and forth between poetic narrations and confessional testimonies. Latitudes and timelines exchange the ethnographic for the verité for the talking head. In his scattered attempts to find any kind of answer in what's registered, Akinleminu lets the film be washed over by its own ambivalence; embracing the disperse nature of his search, and allowing When A Farm Goes Aflame to be its own raw and real-time testament to a personal and sociological sense of displacement.
A Marriage Story
by Bedatri D. Choudhury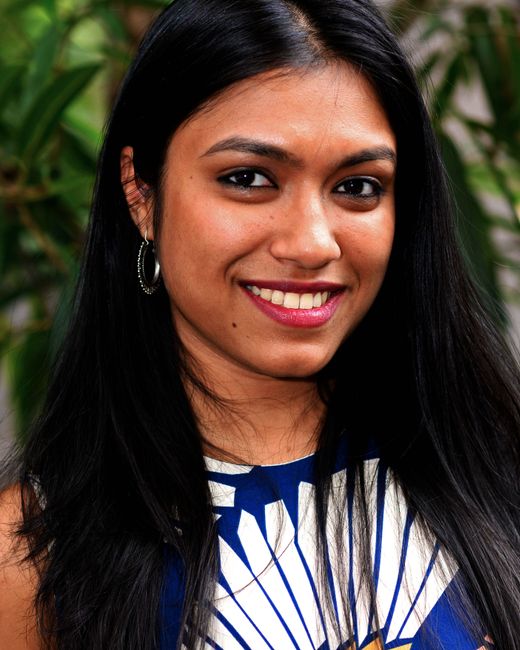 "By her eyes she clung to the world, as by her nails she clung to the sheet, so that she might not be engulfed. 'Live! Live!'"
Watching Jide Tom Akinleminu's When a Farm Goes Aflame and witnessing his mother's resilient, yet heartbreakingly inefficacious fight against a virulent cancer reminds me of these lines from Simone de Beauvoir's A Very Easy Death, a book she wrote while witnessing the slow passing of her mother—also succumbing to cancer. When a Farm Goes Aflame, too, is a personal dialogue with illness and mortality, but layered with an interrogation of ideas of family, love, and relationships, as we know it.
The film takes off from Akinleminu's earlier film Portrait of a Lone Farmer where an exploration of the filmmaker's parents' long-distance marriage uncovers a secret life of deceit, lies, and unfaithfulness. Through When a Farm Goes Aflame, Akinleminu opens up a portal to a part of his father's life that he had been unaware of for decades, forming acquaintances with members of another family his father shares with another woman. The film is as much a quest to uncover this hidden bloodline as a means of reaching out, mending heartbreaks, and finding peace. For a theme that could easily fall into the traps of cheap sentimentalisation or take a salacious gossip-like tone, When a Farm Goes Aflame emerges as an extremely sensitive and human portrayal of a situation that leaves the filmmaker heartbroken and confused; both emotions he doesn't shy away from expressing.
The way in which Akinleminu situates the site of his mother's ageing body as the point of focus, is dexterous. Through letters and photos from her personal archives, he reconstructs a past defined by energy and good health; something that her present struggle with cancer is slowly gnawing away at.
Whether it is the African socio-cultural practice of polyamory or the codified legalities of divorce as is defined by the Western world, the collateral is always the female body. Akinleminu's mother, Grete's body navigates the expanse of the two seemingly disparate worlds of Denmark and Nigeria—withstanding heat, fatigue, and the fears of an impending war. At an age where her body finally demands rest, there emerges the unfolding of her husband's secret which manifests itself as a debilitating heartbreak but also a recurrent, rare cancer. The body of another woman—that of Bunmi's, Akinleminu's half brother, mother—lies at the mercy of a patriarchy championed by Nigerian society's demands for a male offspring from Akin, the filmmaker's father. The women's bodies are essentially a means of production, posing as narrative difficulties when forced to define themselves beyond their producing capabilities.
"I find myself in the middle of a system between black and white, Europe and Africa, love and expectations, culture and politics," writes the filmmaker. As his film so beautifully posits, these dualities are often mythologies that cultures like to build around women's bodies. Bunmi narrates his mother's story while Akinleminu's gaze resurrects a semblance of a past, in his attempts at making his mother's life make sense. Grete's hair thins, her body becomes frailer against the dull colours of Denmark skies. One almost hears a tired, soft refrain: 'Live! Live!'
Forget Rather than Remember
by Dina Pokrajac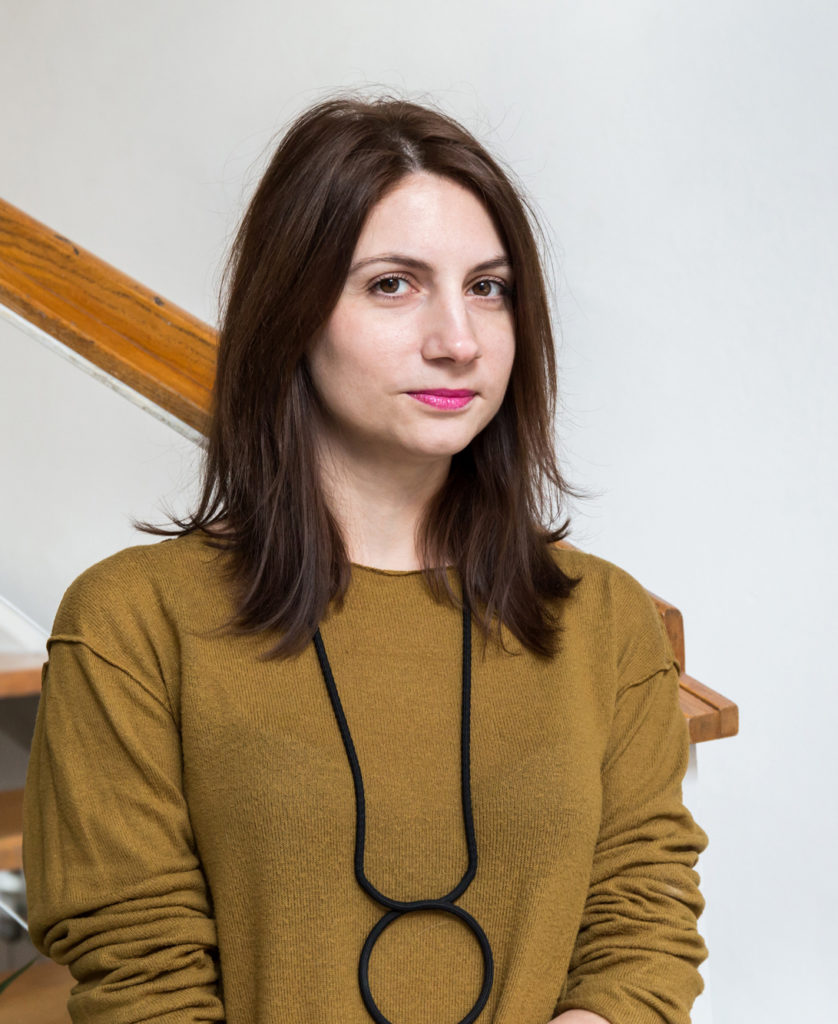 Out of sight, out of mind – filmmaker Jide's Danish mother and Nigerian father fell in love 45 years ago but living between two continents finally took its toll on their long-distance marriage. Or so it would seem. When a Farm Goes Aflame is a film about a family and the secrets and lies that accumulate over the years. It is a film that attempts to explore the way in which one's identity shapes one's conception of romantic love. It is also a film about finding one's roots and at the same time leaving the past behind in order to transform and start anew.
Akinleminu's second feature sees him embarking on a quest to find out why his father couldn't tell his mother the truth and why she wasn't able to ask him. In his debut documentary Portrait of a Lone Farmer (2013) Jide attempts to get closer to his estranged father but there is something elusive he cannot capture. His family lived in Nigeria happily for 16 years but then they moved back to Denmark escaping political turmoil, inflation and ethnical tensions. Not being able to find work in Europe, his father decided to stay behind. While exploring the consequences of his family's painful separation he discovers his father's secret: a second family he's kept hidden for 30 years. Polygamy is common in Nigeria, especially in the Muslim north and rural areas. It has declined in the last decade but it remains encouraged under customary law and religious practices. In a survey conducted in 2013, 33% of Nigerian women reported that their husbands have more than one wife.
The first film sets in motion the second one and triggers a painstaking re-evaluation of the filmmaker's personal and family/families' history/histories in which his mother and new found siblings come to the fore. While he traverses half the globe – Denmark, Nigeria, Canada, Germany and the USA – in search of answers, Akinleminu's family saga takes on an epistolary structure. It comprises of letters exchanged between the family members from the 1970s until the 2000s, faded yet cherished home-videos, ironic diary entries read by his stoic and solemn mother, and newly filmed video-messages in which he tries to use the camera as a confessor and turn the filmmaking process into family therapy. During the course of filming another painful truth emerges and the inflicted break of trust seems irreparable. Private aches and suppressed emotions prove difficult to communicate and his camera sessions struggle to achieve a cathartic effect. The protagonists are reluctant to self-reflect and opt to forget rather than remember.
In recent years there have been a number of hybrid documentaries drawing highly innovative family portraits, for example Bezness as Usual (2016), Metamorphosis of Birds (2020) from last year's Berlinale and IDFA winner Radiograph of a Family (2020). Despite the intriguing subject matter of his documentary Akinleminu fails to find an equally captivating form and translate the complexity of the observed cultural, familial and generational ties and ruptures into the language of cinema. The viewer (at least this one) remains detached and slightly confused while trying to put all the pieces of the unfolding domestic drama together and attribute all the interlocutors their place in the intricate family tree. It also seems that the filmmaker has kept himself at a too safe distance while dealing with the intimate debris of his family's memories – over and over he asks his siblings to expose their views and affects but never does so himself thus disturbing the delicate balance between participant and observer in an underwhelming attempt to save his family's peace of mind amid its crumbling axioms.
Probing a Reluctant Story
by Inge Coolsaet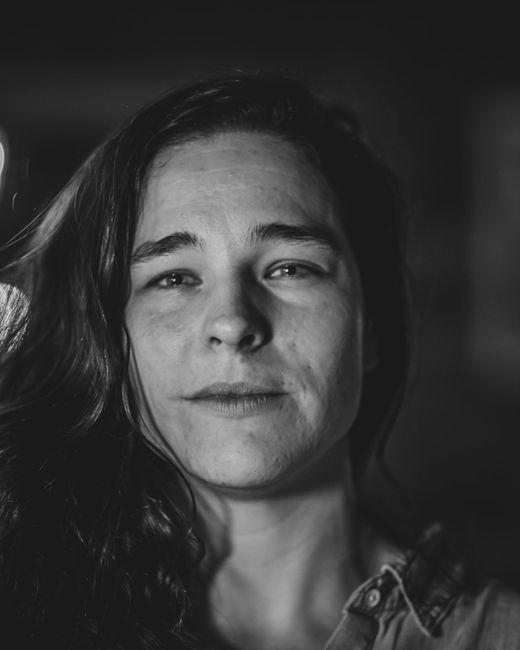 In this second feature-length documentary, Jide Akinleminu attempts to find an answer to two questions. Why was his Nigerian father never able to tell his Danish mother the truth about his second family? And why did she never ask? He states his mission right from the start, submitting his issues to the oracle of his hometown Ikorodu. Written letters, old family footage and numerous chats with members of a suddenly extended family are put to use in the emotional investigation of the past that brought him here. As a global force stirring local pots, Akinleminu traces a trajectory of bifurcations and intersections. The result is both a family portrait and a personal account of the challenges in cross-cultural relationships.
Akinleminu's camera and probing questions carve out a space for the multifaceted story and the complex emotions it elicited. Shifting back and forth between his position behind the camera and his role within the frame, he tries to stimulate conversation. But both the filmmaker and the son have their work cut out for them. Akinleminu faces a lot of resistance. "Leave the past where it belongs", says his Nigerian father. "What is there to talk about, Jide?", sighs his Danish mother. Both are reluctant to explore and unpack. The grief is raw and the feelings messy. Tensions run high but Akinleminu, juggling his different hats, ably mitigates the minefield.
A geographical detour to Edmonton, Canada, where his brother-from-another-mother emigrated from Nigeria, functions as a small mise-en-abyme for the cultural and gender differences that fuelled the painful divorce, and perhaps doomed the relationship at its source. He observes his younger brother in spirited, candid conversation with other Nigerians. They discuss white women. In terms of sex, white women are the 'graduation'. Yet, they're unclear of long-term commitment. Should they marry a Canadian girl, or do Nigerian women make better wives? Another detour, to another half-brother in the US, offers an opportunity to dig deeper into his father's secrets. But the deeper he delves, the more resistance he encounters. In Denmark, a meeting with a support group of foreign wives of Nigerian men, nigerwives, gives societal context to the couple's personal conflict.
The story reveals its elements in the same way the family divulges its sorrow, gradually and reluctantly. Almost as if it did not want to be told. Or perhaps as if it should not have been told?
We understand, halfway into the documentary, through the reading of a dry and factual court transcription that it's the filmmaker himself who accidentally discovered his father's double life. If it weren't for the director's debut documentary on his father, Portrait of a Lone Farmer, the families' stories would probably never have intertwined. Still, the Yoruba saying that inspired the film's title suggests it was inevitable. When a farm goes aflame, the flakes fly home to bear the tale. They would've known eventually. Knowing that, Akinleminu must have figured that he might as well jump-start the healing process.
Bringing Forth, Putting Behind
by Peter Kim George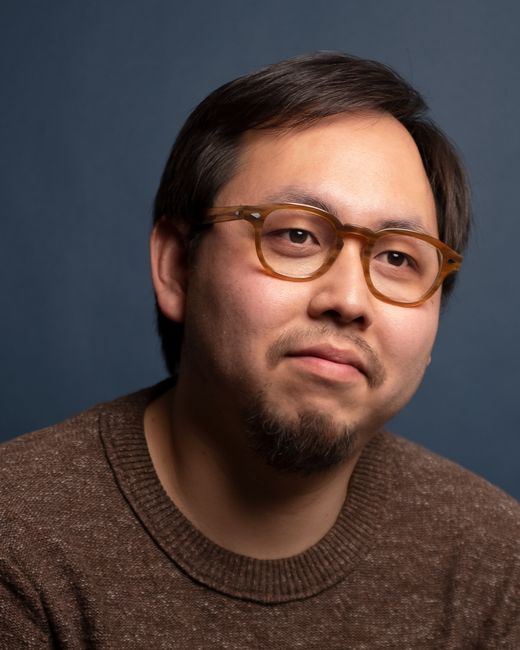 When a farm goes aflame is a deeply personal, delicate exploration of a family secret: that documentarian Jide Akinleminu's father, unknown to his mother, had a parallel family in Nigeria all the while Jide was growing up in Denmark. What would usually follow such a revelation would be moral indignation; accusation; an accounting of who wronged whom and how much. Instead, Akinleminu takes what is the fact of his father's double life and draws out an arc of extenuating circumstance—an arc that aims to bring into focus the lives of the family members touched by this fact, and bear witness to their experience.
Bearing witness, rather than passing judgment, is the ethos of Akinleminu's documenting lens, a more challenging and interesting a task. Both Grete, Akinleminu's mother, and his father have a difficult time verbalizing how they feel in interviews because the feelings are difficult—for his mother betrayal, his father denial—but also because verbalizing them confers onto their circumstance a finality, a cut-and-dried sense of a decades-long life together which has congealed into cause for divorce. During one scene, Akinleminu reads aloud from a court transcript summarizing the entire span of his parent's marital history, from marriage to his mother's petition for divorce. The camera rests on Akinleminu's mother while this is going on, then cutting to and lingering on a closer shot. The court transcript's terse language is alienating, anonymizing. What I read in Akinleminu's mother's unfocused gaze is a disbelief that the court transcript is actually describing her life—it sounds like it is describing someone else's.
And though Akinleminu's personal sympathy seems to lie more on the side of his mother,
the documentary's perspective is dispassionate; it acknowledges the racial, national, diasporic histories that informed Akinleminu's parents' physical separation. As the documentary moves to cover one half-sibling to the next, we see how the camera gives all the half-siblings a space to process the fact of their father's dual families without stigma.
The documentary comes from a place of reconciliation and remembrance; which, I think, sheds light on a particularly interesting moment near the end of the film. Akinleminu is visiting with his cousins on his father's side when Bunmi Akinleminu, a contested half-sibling who Akinleminu's father refuses to acknowledge, comes up in conversation. Akinleminu tells his cousins that Bunmi has moved on, is "putting it behind him. They don't want to bother with the past," to which his cousin, glancing at Akinleminu and his camera, replies, "I think that's the same thing you're doing now…You are putting everything behind you. Otherwise you wouldn't have come here." In this moment, Akinleminu's cousin voices a contradictory notion that is nonetheless true—that one must properly remember in order to then truly forget.
Where Language is Not Obligation
by Sadia Khatri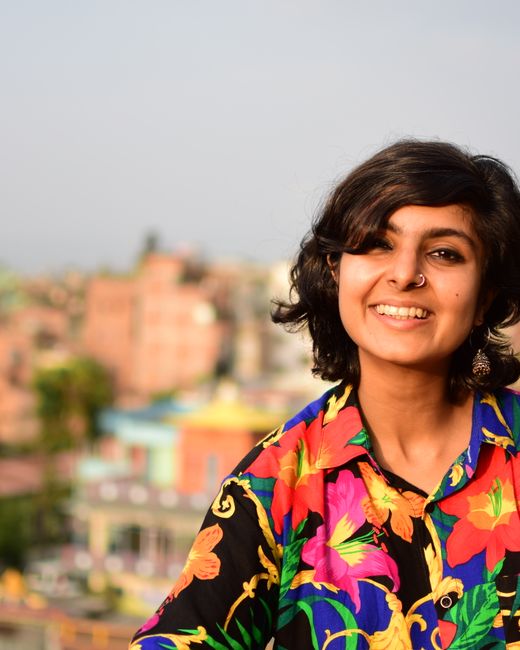 In When a Farm goes Aflame, no one wants to bother with the past. Jide's father doesn't want to speak about it (Ask me anything else, Jide), Grete responds with silence mostly (or smiles, like she really has nothing she can give words to) and there's Dotun who says straight up: he wants a clean break, it's always good to leave the past where it belongs.
But Jide doesn't want to leave the past behind, he wants to travel towards it. He pushes the members of his family and step-family to talk when they don't, not to dig up or "discuss" the past, he says, but just to get the facts of their feelings, to know how they felt in that moment.
But what are Jide's feelings, and when do we know?
Pay attention to the sequences in transit: the sky dimming from an airplane window; the orangeyellow rush of a train tunnel; stray fluorescent lights on a dark street, some close-ups of passers-by … are these moments along Jide's journey to Nigeria to meet his father? Or to Canada, to meet his step brother? Or is the footage from years ago, when Jide was shooting on his father's farm, when he did not yet know?
Think about the sound often accompanying these travelscapes: Grete's voiceovers. Grete, who does not say much in time present, speaks from the past through her letters, over breathing images of sea and sky–possibly images Jide is encountering in real time while traveling across the world to piece together what happened to his family. And if these are scenes from Jide's journey, here, finally, is how he feels: the transit space of sky and street, of movement in silence. Silence, always in this film, says more than words do. Most of the family wants to move on, or end the conversation, but every time someone refuses to talk, the frame is filled with the unsaid: people might want to leave the past behind, but everyone is thinking about it, feeling it.
These scenes of supposed silence, when all we see is road or sky, when the pieces of the story haven't been arranged yet, are the scenes which carry the facts of Jide's feelings. What would a son be thinking about on each step of his journey towards (or away from) a father he hasn't met in years, hasn't fully spoken to about his betrayals? We don't need words– sometimes, as this film proves, feelings translate most vividly when there is no obligation of language upon them.
Be the Five Fingers of One Hand
by Valentina Giraldo Sánchez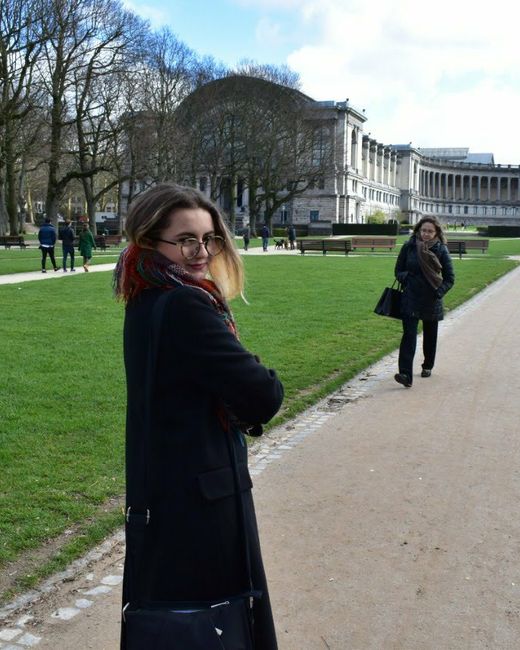 The paper of a letter is like the palm of a hand, a star that stretches out in phalanxes, that articulates, wrinkles, welcomes and reacts to light. A paper-palm that fills with ink and stories.When a Farm Goes Aflame is the feature debut of director Jide Tom Akinleminu. It follows family memories and a search for origins that culminates with the discovery of a secret: Jide's father had a second family for over thirty years. The film fragments our gaze through a magical roundelay of encounters and misencounters, with the wonder of a cinema that mirrors life and its tangled web.When a Farm Goes Aflame goes through those unmentionable memories of a body that has become a letter, memory, frustration, illness, and sigh.
The film opens with Jide consulting an oracle in Nigeria. He wants to know about his family and the direction his documentary is going to take. The narrative line is woven between the letters written by his parents, and the journeys that little by little uncover secrets, and sow questions.When a Farm Goes Aflame explores through origins, folding the territories and reminding us that concepts such as family, nation and home are blurred and intertwined like the lines of a hand. The most important lines for palm reading are the lines of life, love, wisdom, and destiny. I wonder what happens to the palms of the hands that don't have the line of destiny, or the palms where all the lines cross each other. Watching Akinleminu's film, I thought about the five fingers of a hand and their lines. The hand that reaches out to write a letter from Nigeria to Denmark, and shoot a film. The five fingers of a hand that resemble the five points of a human body.
In the midst of plane rides, phone calls, hospitals, and Yoruba traditions,When a Farm Goes Aflame sets our senses on fire, conjuring a young manifesto that originates from a common quest: to understand and narrate ourselves through the sensitive device of the audiovisual.
Sometimes films, like oracles, help us untangle seemingly impossible knots. They allow us, with a third eye, to separate the fabrics from the heavy dress that we inherited by family traditions. The memories and words that run through Jide's journey remind us that we become the paper that carries all the sentnces we have written through our lives. As time goes by, we become a paper wrinkled by memory. This film is like a sigh; it is that wind that comes out of the chest and creates a whole temple of events, doubts and omens. As I write aboutWhen a Farm Goes Aflame I give my body the possibility to exist on paper. Words, sooner or later, return to the body and the mouth that uttered them. And when a farm goes aflame, sooner or later, the flakes fly home to bear the tale, the memories, and the secrets.
Written for the Berlinale Talent Press of 2021