Berlinale Talent Press 2021
"Dreams". That's the theme which brings young talents to Berlin and Berlinale, this time online. The idea is to help them finding their way to the fields of cinema. They will follow a selection of recent world cinema. They will meet experienced colleagues. They will discuss and bring on the way own projects. Over the years this has become an essential part of the Berlinale which fosters not only the cinema of today but also the cinema of tomorrow. At the "Talent Press" workshop, eight young colleagues will follow – and will write about – the festival program. Experienced critics will mentor them.
The Talent Press is realized in a cooperation between Berlinale, Goethe-Institut and FIPRESCI.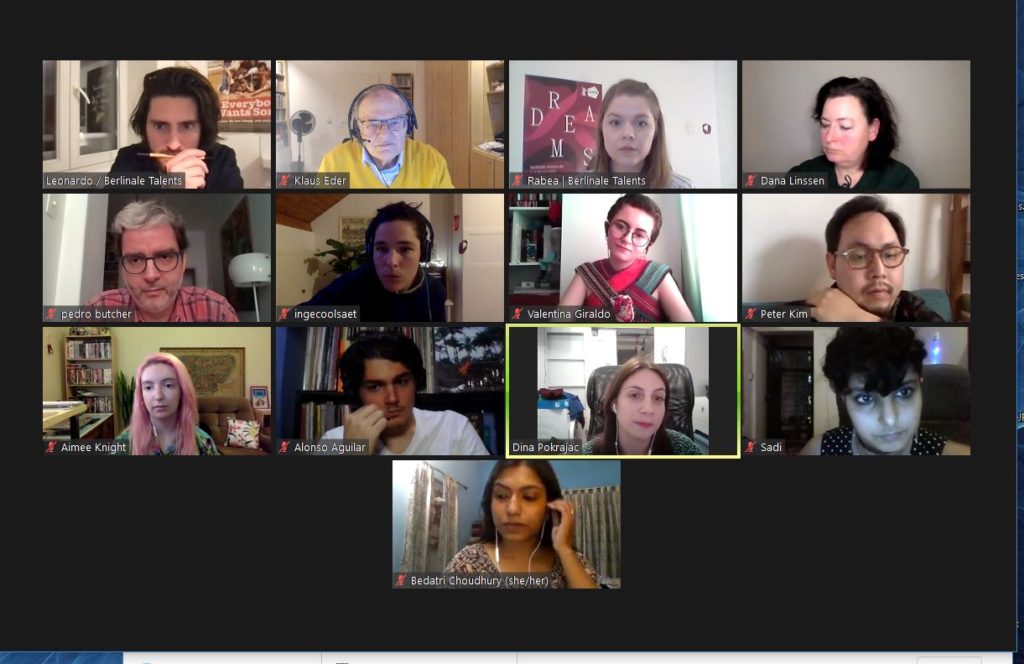 Meet the 2021 young film critics:
Aimee Knight (Australia)
Alonso Aguilar (Costa Rica)
Bedatri Datta Choudhury (USA)
Dina Pokrajac (Croatia)
Peter Kim George (UK)
Sadia Khatri (Pakistan)
Valentina Giraldo Sánchez (Colombia)
Inge Coolsaet (Belgium)