Dina Pokrajac: Memory Box
Cinematic Letters to Wuhan and Beirut: Inter-images of a Mnemonic River and After-images.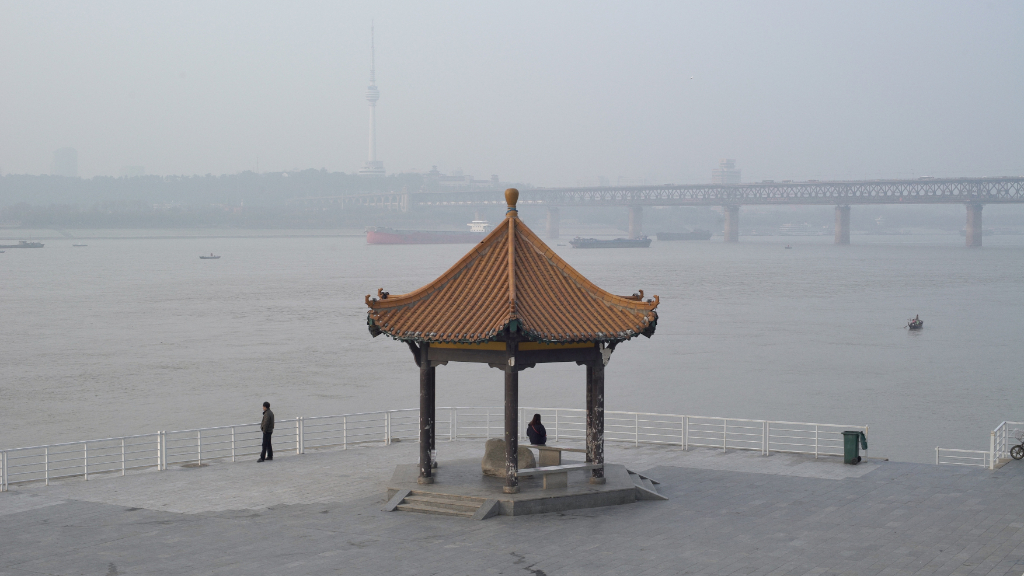 Letters have been sent and received since antiquity. But what is the relation of the epistolary practice to cinema? Is every film an open letter inventing its addressee or is it a missive intended for a very specific reader? If the epistle is a form of documenting the past, can it truly capture the exquisite intricacy of its repressed insinuations and remerging indications, or is it merely "rescuing" the banal and otherwise soon to be forgotten fragments of our quotidian? The epistolary cinema carries within it a desire to be with the other and collapse distance. It is dialogical and communitarian and obliterates spaces and temporalities. Still, it cannot escape the contradictions inherent in the medium, balancing between exchange and self-discovery, affirming one's presence in the cosmos. These are some of my musings while I tackle two absorbing epistolary variations in this year's virtual Berlinale programme, River runs, turns, erases, replaces (Berlinale Forum, 2021)and Memory Box (Berlinale Competition, 2021). In both films letters provide ways to play with the personal and (auto)biographical. In contrast to the essayistic, they are characterised by a lack of reflection and take on intimate, emotional, confessional tones; while accentuating the displacement of the late capitalism's subject in a globalized world.
In River runs, turns, erases, replaces the director Shengze Zhu embarks on a correspondence with her hometown of Wuhan, a mundane, average city situated around the banks of the colossal river Yangtze. It is a city where there is constantly something new being built or demolished. Amid the everchanging cityscape she tries to capture vestiges of the past being devoured by the smoggy atmosphere, bellowing machines and ascending infrastructure. To correspond is to exchange letters, to communicate, but at the same time it means to harmonize, to give accord. Zhu tries to overcome her sense of estrangement (having left Wuhan in 2010) to this shapeshifting metropolis and excavate the memories hidden behind the ruins. But whose memories? The director reappropriates stories of four urban dwellers and makes four visual letters addressed to a partner, a grandmother, a father and a daughter, all of them no longer there, in Wuhan, where the pandemic first started. Yet there is an unspoken rupture between the image and the text with the personal and the intimate of the emerging on-screen letters washing over the collective and communal of the meditative long-takes. Seen through the epistolary lens the city is at the same time familiar and alien which conveys the director's position of remote proximity.
This film-correspondence draws out themes of loneliness and disconnection, but at the same time an engrossment with human interactions powerfully resonates within its cinematic visages. The film opens with surveillance camera footage of the lockdown – a piercing siren shrieks at us in warning but soon goes silent and guides us into the central episodes of the film. Zhu's detached, static camera pilfers images to correspond to the reappropriated letters. The footage is filmed from afar and the human figures are often dwarfed by the river itself and permanent construction work. Forceful inter-images emerge gleaning the sensations of living on the banks of this mnemonic river, which embraces and effaces the lost loved ones. The first visual letter evokes a Wuhan of spectacular river light shows and amusement parks where one can buy cheap electronic cat-ears; the second one excavates a by-gone Wuhan of wet-markets and ferry-boats which have long ago been abandoned in the name of progress; the third one draws a Wuhan of perpetual development, a Wuhan of new bridges and ship models; while the final fourth one reveals a Wuhan in which nature takes back its own, a Wuhan of flooded pavilions and suspended river-crossing.
All the letters are written to the recently deceased and adopt confessional tones in order to process a failure to communicate. While alive they were not cherished but ignored and taken for granted. "I didn't know you… I never cared what you thought". (…) "I haven't had a walk or talk with you in years". The paragraphs resonate a displaced sense of guilt: "You saved all those people and we couldn't find you a hospital bed", which is coeval with sombre acceptance of existence moving on: "The city is flourishing without you". (…) "It is beautiful, it is yellow [the bridge] but where are you." These fragile phrases are counterbalanced with the indifference of the unwavering river engulfing the city which is interchangeably over-crowded and deserted, lonesome and bursting with life.
The letters are not read in voice-over but rather placed over the imagery in a delicate typography reminiscent of old post-cards. This subtle approach allows us to lament in silence and internalize the words without connecting them to a specific narrator. The letters pen out a trauma which is still raw – some are stories from friends while others come from strangers the director connected with online. Yet at the same time they are also her letters and our letters – they convey a shared sense of loss and ephemerality. The epilogue of the film shows black and white archival footage of the city's residents, dated back to the 1950s. The reverse chronological order of the film's footage punctuates the cyclicity of time or what the ancients and later on Nietzsche called "the eternal recurrence."
Desolation yes, hesitation no. The recurring inter-images of an indiscernible skyline, hazy sunshine and city-bathers evading passing ships amid a muddy, tumultuous river disclose the taken for granted, timeless truth – the river does not forget, still it keeps on flowing while the blurred horizon carries many possibilities.
While in River runs, turns, erases, replaces the archives are communal and the shared letters are informed by a minimalist interplay of the visual and the textual, Memory Box is based on the directors' private archives and the correspondence it follows is moulded in mixed-media. Joana Hadjithomas and Khalil Joreige use contact prints, polaroids, super 8 reel and latent images from the 1980s Lebanon to build the story of mother and daughter, Maia and Alex. Maia receives a box containing the journals, tapes and photos that she had entrusted to her best friend Lisa when she left war-torn Beirut. She refuses to open this Pandora's box but Alex, who is stuck at home in Montreal due to a blizzard, cannot resist the temptation to clandestinely go through her mother's teenage memories. This sets her of on a bewildering spiral to explore the diasporic family's traumatic past, and along the way different generations, time periods and technologies cross paths.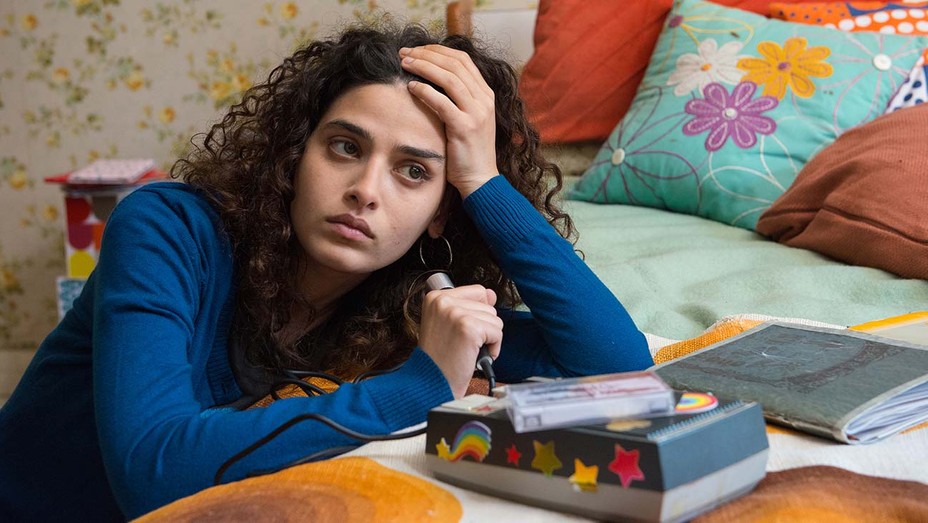 The archives in Memory Box are at the same time real and reconstituted – documentary artifacts are transformed into fictional re-enactments and thus become a fantastic source and a concrete basis for Alex to visualize ever more sinister stories she reads in her mother's notebooks, recreating and reconstituting moments, a country, and an era that she doesn't know at all. But how does Generation Z interpret Generation X? What are the repercussions when a mother hands over her adolescence to her daughter? Quite predictably it is social media that provide Alex with various time portals for relooping the past. The imaginary cartography of another time-space unfolds on various shared and split screens. In one typical instance she takes her mother's old polaroid and converts it into a video with her smartphone app, and of course instantly shares it with her friends.
This encounter of the old and new could have provided room for stimulating ruminations about the dissolved demarcation line between the public and the private, the social and the intimate representation of the body. However, somewhat underwhelmingly the directors don't render any visual or content-wise distinction between Alex's re-enactments and the flashbacks recounted in voice over by Maia when she takes over to tell her own story. Despite displaying an impressive array of craftsmanship in dealing with their source material, at a certain point the playful experimentation with mixed media becomes self-indulgently tedious and unable to transpose the authenticity and the sensation of the forgotten, rewritten and rediscovered memory shared between mother and daughter.
The young Maia is obsessed with recording her quotidian, she will write her bestie every day, photograph everything and tell all. Her obsession is fuelled by the fear that the devastated Beirut will crumble and vanish before her eyes, as well as an intrinsic passion for photography which she does not pursue in later life. Hito Steyerl wrote how the strongest affective address of the digital happens in the epistolary mode: "as a brush with words divorced from actual bodies". Alex is an equally avid diarist but occupying a different chronotope, one of immediate gratification and instant sharing while the analogue machine has been replaced by the digital. She wants to read and see everything, recording is omnipresent, so consumption becomes an obsession – she binges on her mother's story as if on an exciting new series. Maia's remembering practice is prone to inaccuracy, misinterpretation and repression, and Alex on the other hand is faced with an overflow of images and information, resulting in detachment from memories akin to oblivion.
If River runs, turns, erases, replaces is composed of inter-images then Memory Box is a film haunted by after-images – still there, not quite able to fade away although their trace is almost erased. One such image is the overexposed photo of her father's home-funeral that Maia develops 30 years later. The portrait of the deceased pacifist and respected educator who taught her that all ideals are mere illusions vanishes before her and our eyes to be replaced by a blistering Beirut lighted with bomb-shelling, only to be erased by the glimmering whiteness of the snow-covered Montreal landscape representing the present in exile. The overexposed photo will later reveal a repressed memory of a crumbling father figure, an inability to accept paternal weakness which triggers a reinvention of the past.
Hamid Naficy finds epistolary forms particularly prevalent for expressions of exile "driven by distance, separation, absence and loss". However, although Memory Box touches on the trauma of surviving the Lebanese Civil War and the diasporic, in-between existence, it does so in a rudimentary and apolitical way. Through much of the narrative this is a major set-back although at certain exuberant moments it manages to transpose a different focus – an appreciation for life's impulses – for having fun, being amorous and cherishing freedom.
In one such scene Alex follows up on her grandmother's request to send her pictures of Beirut and not forget the sun. While in River runs, turns, erases, replaces the sunshine was hazed and subdued providing a melancholy setting for a non-musical city symphony, in Alex's accelerated musical mash-up (which closes Memory Box), the Sol Invictus is zestful and buoyant. Still the sentiment is kindred – we remember in order to reassemble and move on, embracing the mysterious intricacy of existence.
Dina Pokrajac
Written for the Berlinale Talent Press of 2021