Inge Coolsaet
Film Critic, Belgium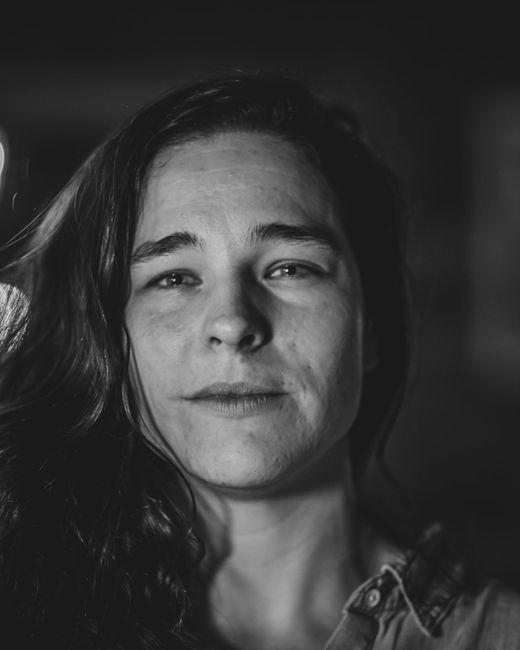 Films are a window on our society. Not-so-subtle eye rolling or diplomatically pressed lips are the usual reactions I get when venturing into that part of the conversation. I admit that the idea of an unveiled aperture onto the world, beside stating the obvious, is well-trodden. It doesn't make it any less fertile. Fuelled by the conviction that they are generative of space for social justice and political action, it is also very much the backbone of my approach to films. 
As a student, my master's dissertation on the critical reception of the neorealist films in the Belgian press introduced me to the collections of the Royal Film Archive of Belgium. One thing led to another and I stayed on at the film archive as a communications officer. This experience, coupled to my (window) view on film, amplified the desire to write about cinema in the way the critics of my dissertation did.
Fast forward a few years and the window shrunk overnight – not unlike Wayne Szalinski's kids in the 1989 Disney film. Burdened by global health security and repressive politics, the communal big screen imploded into photomosaic puzzle of small screens. An ubiquity of small window views, the Zoom Boom and its flailing aesthetics, clearly influenced my ways of seeing. Did it also alter my ways of writing? I notice I steer away from my weapon of choice more regularly. I find myself lurking behind the window of my word processor, curious to see what else there is. Crawling up the walls of my silent home, film podcasts with boisterous American voices and snobby French opinions never seemed so appealing. Peaking my interest even more is the work produced by the extended family of Catherine Grant, Christian Keathley and Jason Mitchell's videocampers and the essayistic tandem beads of "regular lovers, cinema lovers" Adrian Martin and Cristina Álvarez López.
Preparing an interview with Mark Cousins on his 14-Hour documentary Women Make Film, I stumbled across his lockdown video essay 40 days to Learn Film. It was early on during the lockdowns, late and pitch-dark. The city asleep, I was feeling a little jittery about this raging virus and its many unknowns. Cousins' voice and musings on film history were soothing, narrated at the consoling pace I needed at the time. A similar moment occurred months later when I watched Bottled Songs. In a series of video letters, Chloé Galibert-Laîné and Kevin B. Lee investigate online terrorism and ISIS-propaganda. The desktop documentary can hardly be labelled as soothing for its contents. Yet, the digital stroll we embark on quickly induces a sense of contemplation and connection. Filmmaker and spectator dig deep in the matter of a shared predilection, connecting the dots together. Who said analysing film is a solitary endeavour?
Videographic criticism seems to fit my 2020 cabin fever mood and the first fully virtual edition of Berlinale Talents Press might just present a fitting opportunity to jump on the bandwagon of video essays. The continued state of paralysis urges us to proceed cautiously in provoking the future. Yet I'm dreaming of local, community-led film hubs where makers meet creators and critics link up with other spectators. Physical spaces that foster collaboration over competition, allowing visitors to connect over the permeable border of fiction and reality. At Berlinale, video letters between Talents Press participants could kickstart that future, building bridges from windowsill to windowsill in the process.
(Written for the Berlinale Talent Press of 2021)