Texts 02
Uprooted, Fenced-in
By Yasmine Zohdi
Fewer Taboos, More Opportunities
An interview with Gus van Sant
By Lilla Puskas
Rio de Janeiro as a Transvestite
By Kennith Rosario
Linkswalzer: Ruth Beckermann on WALDHEIM'S WALTZ
By Jesse Cumming
Against the Teenage Wasteland
By Iván Zgaib
Timely Lessons on Feminist Dissidence
By Flavia Dima
Deconstructing the Entebbe Myth
By Domoina Ratsara
DAMSEL in Distress
By Carolina Iacucci
Uprooted, Fenced-in
By Yasmine Zohdi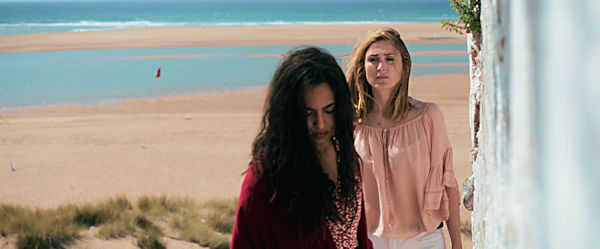 Narjis Nejjar's APATRIDE (Bela Mawten, Morocco), which premiered in the Forum selection of this year's Berlinale, is an evocative, visually stunning portrait of longing and displacement that takes place on the border between Morocco and Algeria.
The protagonist, Hénia (El Ghalia Ben Zaouia), is a young Moroccan woman obsessed with returning to Algeria, where she and her father left her mother years ago after the Algerian government deported them across the border as a result of the two states' dispute over the Western Sahara. Her father died shortly after their expulsion, and her papers disappeared with him. In an attempt to remedy the problem, Hénia marries a much older man, but her lustful connection with his son complicates the situation.
Contemplative shots of Moroccan and Algerian flags flapping on sand dunes separated only by a narrow strait of water act as a poetic device punctuating the film, establishing a strong sense of place. Such stylistic visuals are an organic part of the drama, developing an essential spatial relationship between Hénia and the landscape she inhabits, as it presents the very core of her conflict.
Scripted by Nejjar herself, APATRIDE is an impressionistic work that relies on weaving a specific sensory experience to get its statement across. Yet it is also rich on the narrative front, with layers of history and tension to explore between its characters. As the film progresses, bits and pieces of information are gradually revealed with often rewarding effects, even when it comes to small details like the story behind the potted plants Hénia tends to everyday. There is potential that remains unfulfilled, however, mostly due to the awkward acting and unjustifiably sparse dialogue.
Despite its flaws, APATRIDE is an engaging film, one that skilfully avoids the trap into which many filmmakers with strong political messages often fall: that of being too direct, and – subsequently, inevitably – reductive. Instead, Nejjar remains loyal to the particular story of her character, creating a memorable meditation on roots (figurative and literal), and the near impossibility of replanting them once they have been snatched from the ground.
Fewer Taboos, More Opportunities
An interview with Gus van Sant
By Lilla Puskas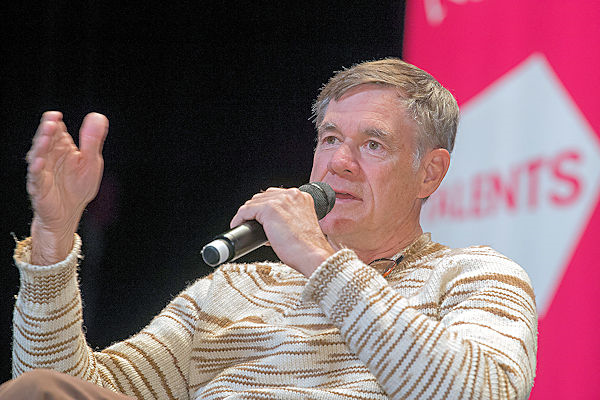 He has some of Hollywood's best-known titles under his belt, including GOOD WILL HUNTING and MILK, and also counts amongst the cult art-house film directors with MY OWN PRIVATE IDAHO, ELEPHANT and PARANOID PARK. After the Berlinale Talents master class "A Place Like Home: The Cinema of Gus Van Sant", we sat down with the pioneer of North-American queer cinema to talk about career shifts and how cinematic taboos are changing.
Your early films have showed a taste for American avant-garde cinema. What was it that later turned you to doing more classical visual portrayal?
I kind of worked my way into less experimentation. I think it is because from time to time I choose other people's screenplays and I am doing it as a job, sort of. Sometimes I do what they want, instead of what I want.
Both in your independent and studio films you tend to focus on people and social groups that are on the periphery of society. What do you find particularly interesting in these marginalised characters?
They are people finding ways to make friends or band together because they are kind of like-minded. These protagonists are usually outsiders partly because they don't belong to whatever larger group there is. In my first three films, for sure, they are very far from the mainstream. Maybe I am trying to illuminate the outsiders and give them an identity.
There have always been cinematic taboos regarding sexual minorities. In your opinion, how have these changed in the last decades?
There is definitely a development in how intimate a film can be. I think there has been kind of a distance travelled from what let's say was accepted in the 40s or 50s when it used to not even be allowed to show a kiss.
How do you see queer cinema today?
In the USA queer cinema has evolved just in my lifetime. When I first went to gay film festivals in Hollywood, there were films from Europe: Germany, Denmark, Holland and Sweden. So it has gone from all the way from there, as a part of a movement, until now when we have many different opportunities to tell stories. Today there is so much desire for content that did not exist long time ago when most of the gay filmmakers were working just barely or for the very low money.
Rio de Janeiro as a Transvestite
By Kennith Rosario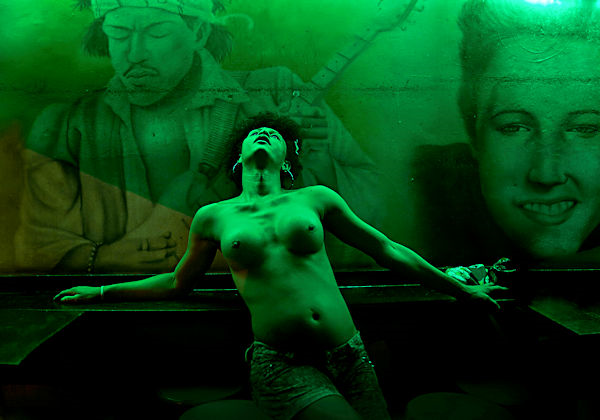 Showing in the Panorama section, OBSCURO BARROCO (France, Greece) is a documentary on various kinds of metamorphosis: from nature to civilisation, male to female bodies, silences to loud protests, chaos to spiritual meditation. The film begins with the camera gliding over a forest, taking us back to the genesis of human life. We then follow transgender activist and narrator Luana Muniz on a cable car and see a panoramic view of a vibrant Rio de Janeiro. Through a series of contradictory images (like the intimate spaces of Muniz and impudent performances by trans performers), Kranioti depicts that the city is no different from Muniz: they're both in a state of constant transition, and are unafraid to express themselves.
The documentary by Greek director Evangelia Kranioti (EXOTICA, EROTICA, ETC. 2015) focuses on Muniz's body as a vehicle for her activism. For Muniz, her transformed body is a political statement against machismo and patriarchy. Kranioti highlights Muniz's body using shots that let details emerge. There is ample soft, flattering light and close-ups of Muniz's long eyelashes, painted nails, brown skin and enlarged breasts. The filmmaker does not flinch from capturing the genitalia of a transvestite performer as she strips on stage, showcasing her dual state of being: man and woman. For Muniz, the human body, after all, is a prop—a costume at a perpetual carnival. What better to illustrate that than by capturing the lifelessness of papier-mâché idols and cardboard faces covered in colour and glitter, left unused after the carnival is done?
As successfully as Kranioti generates euphoria by making us live the exuberance and rawness of an anti-government carnival, she also navigates through the broken dreams and loneliness behind closed doors. Away from the queer community – both the physical and the imagined – trans lives can be rather solitary. The film oscillates between irreverence and contemplation as Muniz narrates poetic passages about the body and soul from Clarice Lispector's book "Água Viva".
For both Muniz and Rio de Janeiro, religion is what connects them to the world beyond sight and sound. Kranioti highlights the religious syncretism of Brazil by depicting rituals rooted in Catholicism and indigenous Brazilian beliefs, lending another layer of "otherness" to the film. As Kranioti navigates this complex maze of religion, sexuality, gender and politics, she introduces an allegorical figure of a white clown who walks calmly through the madness of carnivals and protests. In his stoic clown face against the background of revelry, we truly understand the deceptiveness of facade.
Linkswalzer: Ruth Beckermann on WALDHEIM'S WALTZ
By Jesse Cumming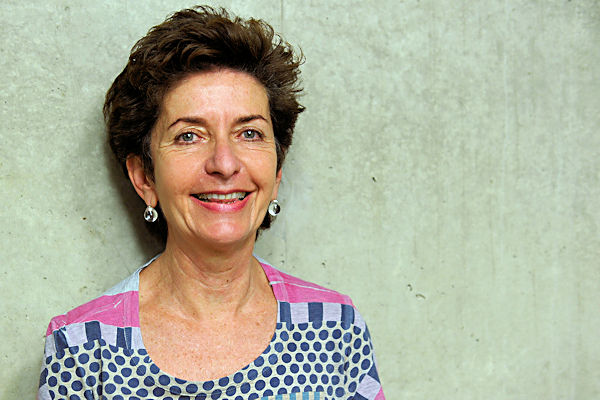 "One dances the waltz to the right side," Ruth Beckermann told me in a conversation about the title WALDHEIM'S WALTZ, her incisive and urgent Forum documentary about former Austrian Prime Minister Kurt Waldheim and the mid-1980s revelations of his wartime participation in Nazi campaigns.
Voiced in first-person by Beckermann in an essayistic format, the film is predominantly sourced from broadcast television clips, with gaps in representation filled in via shaky and degraded video shot by the filmmaker during contemporaneous protests against Waldheim. In addition to speeches and demonstrations, the footage captures explosions between protestors and the pro-Waldheim individuals willing to overlook his wartime activities as part of the Third Reich's Wehrmacht troops. "I was a witness at the time," says Beckermann, discussing her first-person approach and the tension between documentarian and protestor that runs through the film. "I'm in the middle!"
While ostensibly an archival political documentary, WALDHEIM'S WALTZ also operates richly as a work of media criticism, analysing the gaps in representation between domestic and international coverage of the affair, and the shift in the 1980s in how the Shoah was considered, aided by film and television. "It was important to ask 'why this moment?', the mid-1980s, which was very late. But if you look back it was only in 1979 that the TV series HOLOCAUST was shown, and that the term Holocaust became known, and then the film SHOAH, as you know…"
The film, which condenses the three months prior to Waldheim's 1986 election, stretches backward to incorporate episodes of Waldheim's past as the country's Secretary General to the UN and more, while also gesturing forward toward subsequent, cyclical groundswells of right-wing populism in Austria. Never explicit, but resonant, is the recent populist coalition in Beckermann's home nation, as well as other global shifts to the right. "The waltz repeats itself," continues Beckermann, returning to the film's title, "until all of a sudden there is a break in the rhythm. It was created on purpose, to make people get up and dance. To me this is like Austria: very boring, boring, boring, and then suddenly these right-wing people come up with something exciting, and terrible."
Against the Teenage Wasteland
By Iván Zgaib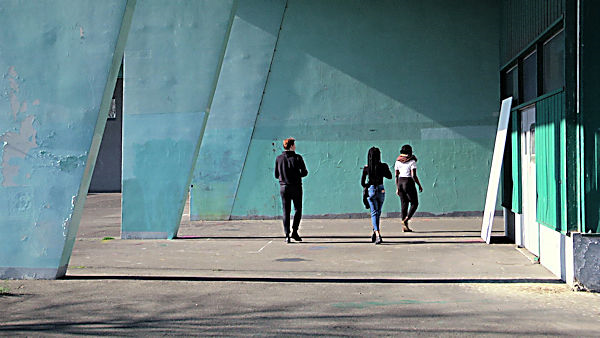 Claire Simon's Panorama film PREMIERES SOLITUDES begins with a sympathetic act: the camera accompanies some lonely teenagers on their walk to school. This caring effort is reminiscent of Jean Rouch's LA PYRAMIDE HUMAINE as it observes a group of young people bonding in front of the camera. Thus, the documentary finds its greatest strength by creating a space of encounter, which might not have been possible otherwise. Even though they go to the same public school, these seven kids only meet because of the film.
Structured in vignettes, PREMIERES SOLITUDES is mainly composed of scenes of the protagonists exchanging their experiences as teenagers. Simon uses simple but precise camerawork that conveys a sense of both loneliness and companionship. This complex approach is accomplished by focusing the camera on the teenagers' discussions. The overall lack of adults, who only enter the frame a few times, reinforces their sense of abandonment. Even the school corridors look empty, occupied for the most part only by the seven teenagers. But this sorrow mutates when the characters keep learning about one another. The development of a collective bond breaks through the screen and redefines PREMIERES SOLITUDES as the record of an evolving experience: witnessing the characters as they realise they are not alone, the film depicts their dramas as a shared conflict of their age and generation.
At times, however, the conversation topics become redundant, and PREMIERE SOLITUDES tends to portray adolescence as a universal experience. A more layered vision is found when the film manages to include the social and cultural particularities of each protagonist. The stories of an African immigrant and a discussion about money between two other girls suggest, maybe too lightly, that the character's problems are also marked by class and racial conditions.
In spite of these weak points, PREMIERES SOLITUDES ends on a moving note, as if Claire Simon had succeeded in laying out an emotional landscape of adolescence that is raw without ever feeling exploitative. So the movie's deepest drive is mainly humanistic: the camera as a facilitator of communication that restores an ethical dimension of cinema. Under Simon's gaze, people cannot really be alone as long as film keeps existing.
Timely Lessons on Feminist Dissidence
By Flavia Dima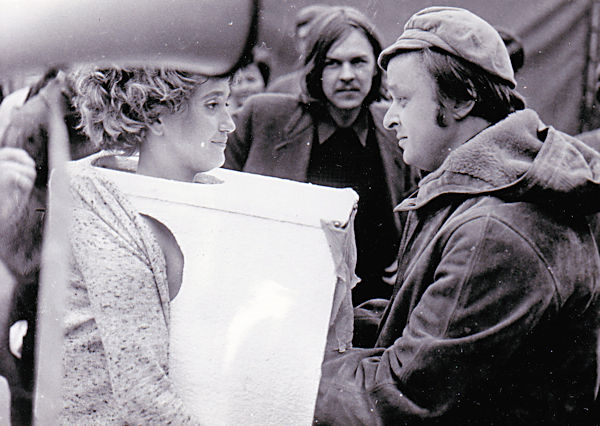 This year's Berlinale Shorts Special Programme "1968 – Red Flags for Everyone" commemorates the 50th anniversary of the left-leaning activist movements that swept Europe at the end of the 1960s. It showcases a broad selection of shorts which tackle subversive topics such as women's rights, class conscience and the deconstruction of classical narratives. What strikes the viewer during this marathon-screening of twelve films, accompanied by short Q&A sessions of their surviving crew members, is not just that the now elderly directors have retained the sense of rebellion and youthfulness conveyed in their films, but also that the subject matter and approaches of these historical films are still highly relevant. Here, I will be focusing on the shorts which touched upon issues related to feminist thought and action – by briefly analysing how the female directors included in the programme subverted both medium, narrative and gender role in their approach.
With the rise of second-wave feminism coinciding with social unrest in the late sixties, some of the films in the programme directly tackle issues related to femininity. PROGRAMMHINWEISE (dir. Christiane Gehner, 1970) acts as a parody of public service announcements: by appropriating a form usually reserved for grave news, Gehner discusses some urgent women's rights topics and the bodily aspect of being female. A feature which is also explored in Valie Export's TAPP- UND TASTKINO (1968), where the director/performer applies a radical understanding of touch and of expanded cinema which incorporates her body: she encases her upper body in a square frame with curtains, inviting passers-by to touch her breasts. Transgressive political actions by women are also an important part of ANTIGONE (dir. Ula Stöckl, 1964), where the classical myth is spun into a parable on the risks of breaking the cruel and arbitrary rules of dictatorship. It also explores the notion of deconstructing classical drama: by stripping down the three-hour-long play into just nine minutes of its barest narrative components, Stöckl rebels against ossified dramatic and narrative formulas, bringing its most essential and urgent aspects to the fore. This re-visitation of canonical stories is also present in FUNDEVOGEL (dir. Claudia von Alemann, 1967), where classical German fairy tales are not seen as magical and allegorical, rather as profoundly violent and chaotic – which von Alemann sets in direct correlation with the seemingly intrinsic savage impulses of children.
To observe, that certain subjects are still very present in contemporary feminist activism, shows the continuity of thought between the movements of 1968 and activist actions today. It even highlights how much these topics have been the subject of struggle and points towards the beginnings of issues which were still at the fringe back then, but that have now taken centre-stage. Above all, it shows the ongoing necessity of a new (cinematic) language, of a new apprehension and understanding of history through a female perspective.
Deconstructing the Entebbe Myth
By Domoina Ratsara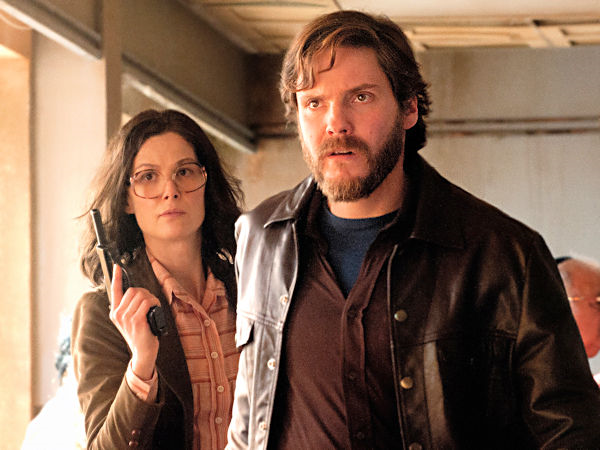 On June 27, 1976, two members of the Popular Front for the Liberation of Palestine (PFLP) and two German members of the left-wing extremist group Revolutionary Cells teamed up to hijack an Air France flight from Tel Aviv to Paris. For a whole week, they held over a hundred passengers, mainly Israelis, as hostages.
The rescue efforts, historically known as the Entebbe operation, have been widely reconstructed in books and films, but in 7 DAYS IN ENTEBBE, which premiered out of competition at the 68th Berlin International Film Festival, José Padilha – winner of the Golden Bear in 2008 for ELITE SQUAD – provides a different version of the same story.
The Entebbe operation has inspired many Israeli filmmakers, but most of them follow the most current version, in which Yonatan, the brother of Israeli Prime Minister Benjamin Netanyahu, plays a key role. Padilha's version – using as a basis the book "Operation Thunderbolt: Flight 13" by historian Saul David – puts Yonatan in a much less important position.
7 DAYS IN ENTEBBE seems initially to take a strong pro-Palestinian stance, but throughout the film Padilha questions each protagonist's decision. He explores the dilemma of whether or not to use violence to put an end to the situation, from the Prime Minister's cabinet to the pro-Palestinian "freedom fighters".
Padilha fills 7 DAYS IN ENTEBBE with excruciating detail, and in every dialogue each word is heavily weighed. From the beginning, he structures the film as a fiction piece built with documentary tools: archival footage, chronological order and observational camera are balanced with care to legitimate his version, but also making it clear that this is a creative interpretation of a true fact.
Opening with a choreography by Ohad Naharin – one of the world's preeminent contemporary choreographers – the film uses scenes of dance rehearsal and powerful music to ease the film tension, only to end up with a standing ovation, when the hostage-rescue mission has been successfully carried out.
DAMSEL in Distress
By Carolina Iacucci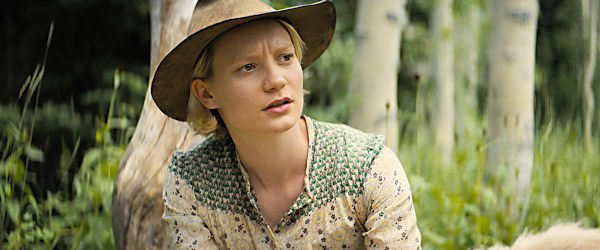 Sibling directors David and Nathan Zellner bridge high and low in their quixotic western DAMSEL by messing with subgenre tropes and their sexist implications. They strive to shake up established roles of movie characters and gender types by giving the hero feminine characteristics and the heroine a tough, fearless spirit. Unfortunately, the prevailing tone is a cheap and phony irony: by adding boorish jokes to coarse antics, the movie drags on without gripping and often embarrasses itself.
Samuel (Robert Pattinson) is a simple-minded, pure of heart, physically clumsy pioneer eager to marry his long-time fiancée Penelope (Mia Wasikowska). He thinks she has been kidnapped and goes on a romantic rescue mission with a preacher as a comic sidekick. But after the rescue, he bitterly realizes that his beloved "damsel" could not care less about him.
Structured as a diptych, DAMSEL shows a peculiar disjunction between its first and second part: it starts as a grotesque male-centred adventure, then turns into a flimsy female-led tale. The directors aim at questioning the culturally received and cinematically disseminated clichés of the needy woman asking for male protection and approval. Nevertheless, the directors' noble feminist purpose does not prevent them from creating a binary opposition between a stupidly smitten man and a strong-willed, insubordinate woman.
By splitting the film's structure into ideological and formal counterparts, the Zellners paradoxically reinforce the battle of sexes instead of fighting it. The film is deeply soaked in a Puritanical obsession over double standards between the sexes and a pointless mentality of competition. Thus the premise of this movie ultimately seems to be that to substitute a man for a manly woman is enough to equate them. The film would be way more dramaturgically interesting and intellectually challenging if it admitted more complexity than its dualism and opened its gaze to a "label-less" dialectic between characters.