The Talents
The Talents 2018 present themselves and talk about the situation of film criticism in their countries.
A Fragmentation of Cinematic Waves Is the Main Challenge of Italian Film Criticism
By Carolina Iacucci, Italy
It's Just Like in the Movies (the Romanian Ones, That Is)
By Flavia Dima, Romania
With Glowing Hearts: A Brief Note on Canada and Criticism
By Jesse Cumming, Canada
Bottle Messages from Argentina's Twilight Zone
By Iván Zgaib, Argentina
Befriending the New
By Kennith Rosario, India
Cinema and Criticism in Egypt: On Restrictive Binaries and Seeking the Space Beyond
By Yasmine Zohdi
The Long and Tough Path to Established Film Criticism
By Domoina Ratsarahaingotiana, Madagascar
Be Curious and Always Be Prepared for Changes
By Lilla Puskas, Hungary
A Fragmentation of Cinematic Waves Is the Main Challenge of Italian Film Criticism
By Carolina Iacucci, Italy
I am a classicist with a solid academic background in philological studies. Therefore, I consider films as coded visual texts needing to be unlocked. My aim is to detect and keep together all of the multiple levels of a movie's critical reading by means of an exhaustive comprehension of both, its aesthetic achievements and its ways of translating social and personal anxieties.
Watching a movie is not only an opportunity to experience emotional involvement and aesthetic pleasure, but also to gain intellectual insights into the current state of our society, both locally and globally. This is why a film critic is urged not solely to rank a movie, but also to deeply understand its potential of disclosing the future directions of our social concerns. Precisely by performing a twofold role, diagnostic and pedagogical, a film critic can illuminate the emptiness of meaning in cinematic experiences and deconstruct the received but theoretically questionable binary between formalism and engagement.
In Italy, due to the complexity and the cumbersome shadow of its filmic legacy, contemporary cinema appears to be fragmented into several erratic tendencies. The range goes from cinematic experiences following the neo-realistic lesson and its pauperistic roots, to those more attentive to conceptual and aesthetic challenges on the endless mystery of the human condition and our untamed spiritual life as universal entities.
Paolo Sorrentino, probably the most recognised Italian director, embodies the most vivid example of the latter trend, with his strong authorial mark and his poetics suspended between realism and surrealism, mundanity and metaphysics. Another prominent Italian filmmaker is Luca Guadagnino, who recently garnered international acclaim for his unique and cosmopolitan way of both sensually and concisely depicting the torments of the 'haute bourgeoisie'.
More specifically, I would like to focus on the cinematic research of two young filmmakers, whose work seems to combine the two opposite terms of the intimate gaze and the social dimension. Alice Rohrwacher, an Italian-German director and screenwriter, in her second feature film THE WONDERS (LE MERAVIGLIE, 2014) succeeds in setting a coming-of-age tale focused on a sweet and sour father-daughter relationship in an original and socially interesting country landscape, which is distant both from the pastoral sublimation and from ideological trivialisation.
In a similar way, Laura Bispuri, who is returning to the Berlinale competition this year with her second feature film DAUGTHER OF MINE (FIGLIA MIA, 2018), in her authorial debut SWORN VIRGIN (VERGINE GIURATA, 2015) evokes a non-stereotypical image of Italy as an inclusive and multicultural country, while hypnotically investigating the process of rediscovering womanhood as experienced by Hana, an Albanian 'sworn virgin' who, following the 'Kanun', repudiated her gender in her teens in order to escape a fate of submission and annihilation.
It's Just Like in the Movies (the Romanian Ones, That Is)
By Flavia Dima, Romania
Me being a film critic is more or less the consequence of several coincidences in my life. I chose to do a major in journalism as a confused teenager, thinking I would try out to be a culture journalist. I did not pass the exam in Bucharest, so I went to study in Cluj – where one of our teachers encouraged us to volunteer for TIFF (Romania's largest film festival), as reporters for their daily newspaper. I did not care much for cinema at that point, but the whole experience made me curious about cinema – and I started watching up to four films a day from then on. Five years later, with volunteer gigs, then internships, workshops, contests and festivals in between, I guess that I have arrived here. My interactions with the international film industry have been getting more and more frequent – and very exciting. I have seen wonderful films and met amazing people across my participation at various festivals, and I'm sure that Berlin will offer the same.
I can't say that I am as excited about the situation back home though. Culture departments in Romanian newsrooms are vanishing and just a handful of critics are making a stable income out of their jobs – most of which cannot account for ones basic financial needs. Most film critics around the country are either giving up, trying to live on various gigs or, most worryingly, are entering PR jobs. This last aspect has a far-reaching influence on the quality of film writing in Romania: while PR jobs do indeed pay, they are stifling critical thought in favour of profit-oriented praises. If critics and film journalists do write negatively about something, they are either too well established to care, or they are not getting any money out of it. I have been on both sides of the coin – and neither is pretty. While many are turning film criticism into a spare-time hobby, the situation right now is rather bleak, save for a couple of really talented and uncompromising writers.
The same could be said of the film industry – starting with the audience numbers for local films, which have plummeted in the last fifteen years. Last year, in spite of the attempts of a progressive part of the industry to lobby for a new legislation, which would encourage for more state-funded debuts and international co-productions, the new law proposal did not bode well for the Parliament, which is trying to impose an overtly nationalistic tone in Romanian culture, and they subsequently rejected it. This spells problems not just for those who aim at using cinema as a tool of social critique, but also for those who are trying to push our national cinema forward into new directions, as the formal rigours and thematic approach of the Romanian New Wave are turning increasingly stale. In spite of this, I feel that there is a young and talented generation of filmmakers who are pushing forward in spite of these adversities, creating films that are both politically and formally engaging – so here is hope for them.
With Glowing Hearts: A Brief Note on Canada and Criticism
By Jesse Cumming, Canada
As a film critic from Canada, a relatively small country with a modest film industry, I'm interested in the question of critical communities: what films are discussed, how are they discussed, and by whom. In this country most independent films have a limited festival run, and an even more limited commercial life, leading to relatively high stakes for positive and (especially) negative criticism. As someone also involved in experimental film, a debate I'm familiar with arises: is there value in a negative review when there is a chance it will be one of the only pieces ever written about the film? Or does treating all work with a general benevolence serve to devalue the truly exceptional films?
I find that in the world of Canadian film and film criticism negative opinion tends to be rare (or at least not published) – a current state of affairs that I lament less than others. A few exceptions that come to mind include articles by writers like Ezra Winton and his recent challenge against the politically impotent documentary BEE NATION (2017), or Adam Nayman's criticism of Xavier Dolan's films. Each writer, for their negativity, are deeply invested in the state of Canadian film and its improvement: Winton as he argues for active decolonial documentary practices, Nayman as he addresses the overrepresentation of Dolan on festival slates and in magazine spreads – space that could be shared with or otherwise allocated to other deserving films.
I have the privilege of pitching and writing as a freelancer, meaning that I have the option of writing almost exclusively on films or filmmakers that I believe to be of merit, and those who have already received little coverage. For me, this often also means privileging underrepresented Canadian work when possible, but also retaining a conscious engagement with works by and about racialized, queer, or women filmmakers. My writing is rarely critical in the negative sense, and my awareness of the precarious existence of these films – frequently with limited means of accessibly for viewers – means I might give particular attention to questions of historical context and visual description over analysis. For some, the aversion to a classical review that arrives with pro or con assessment might seem to be an abandonment of the work of criticism, while it might instead suggest a need for an alternative terms for such writing, designating between examination and evaluation. But that's a question for another time.
Bottle Messages from Argentina's Twilight Zone
By Iván Zgaib, Argentina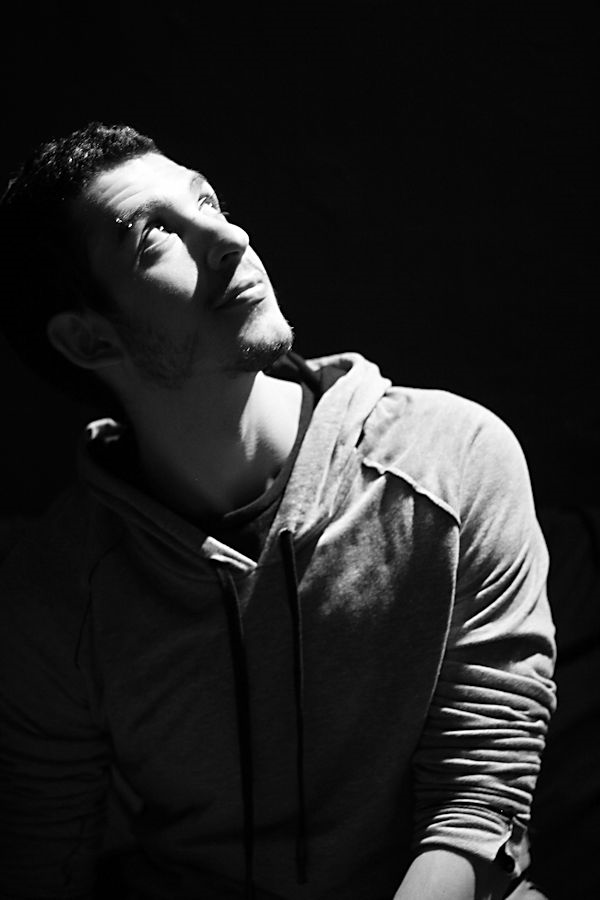 1.
I write this with a tingling sense of fear. Every time I face an empty page or an unseen film, I feel this way: bubbly anxiety is awaken by the unexpected. It's a sentiment that becomes especially heartfelt in a time when film criticism seems indistinguishable from a marketing campaign: cold, calculated and effective.
If I have to comment on my part as a critic, I should start by saying my writings feel like work-in-progress. They may still be maturing, but they are somehow trying to react against manufactured criticism. "Writing is the unknown", Marguerite Duras once said. And so should be our approach to cinema, because like the best films criticism can also be an act of bravery.
2.
Whatever I do comes down to Córdoba, an old city of trees as dry as the hearts of its politicians. This is where I live and where film production and criticism have increasingly grown over the past years, taking away the exclusivity from Buenos Aires. And so my work is enhanced by a network of local film directors, technicians and critics who have formed this community.
Although extensively discussed, Córdoba's cinema has usually been thought in an isolated way. Both its virtues and faults should be placed in the eclectic context of national films as a whole, which are still figuring out their way after the so called 'New Argentine Cinema', a renovation that took place between the 90s and the beginning of the 21st century. Nowadays, our films seem trapped in aesthetics that were new more than a decade ago.
3.
Nevertheless, Argentine cinema remains diverse as many interstices of creativity keep appearing. Two of my favourite films last year were made by recognized Argentinean women: Lucrecia Martel's ZAMA and Anahí Berneri's ALANIS showing the poetic and political potentiality of contemporary cinema. Moreover, two younger yet already established filmmakers like Matías Piñeiro and Alejo Moguillansky presented their most adventurous films so far, while newcomers like Julia Pesce, Teddy Williams and Vladimir Durán expressed distinctive cinematic gazes.
Such diversity is currently in danger. For the past two years, a conservative government led by President Mauricio Macri crystallized its political identity by repressing social protest and implementing a regressive economic adjustment. The Argentinean Institute of Cinematography, our most important source of film funding, has become the latest victim of public cost cutting.
Macri's government won the elections by affirming it would bring 'change' to the Argentine people, but a hidden fear seems to be present towards anything implying an actual transformation. And I strongly believe cinema and culture can be just that. As the country faces violent times, both film artists and critics should engage in a deep discussion about the aesthetic and political state of our cinema. This is the moment: the empty and manufactured images of the government are asking for a reverse-shot.
Befriending the New
By Kennith Rosario, India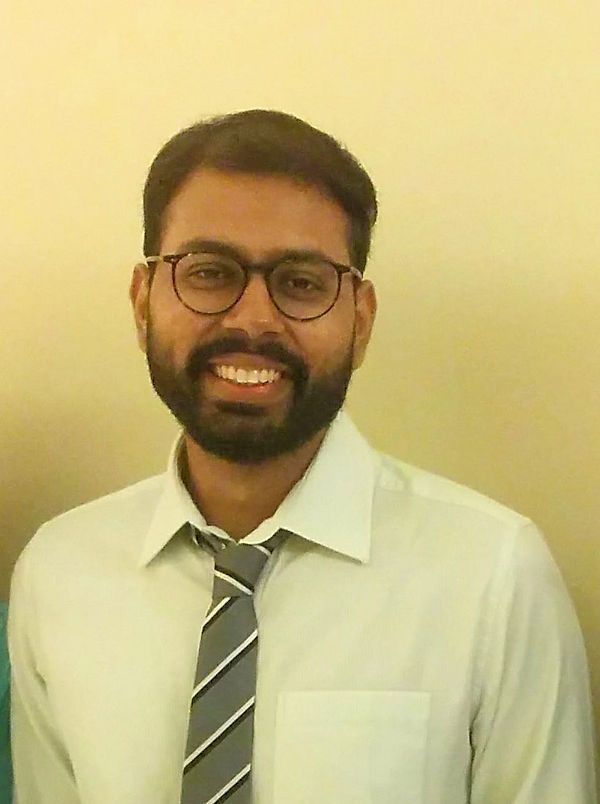 A queue without a source, a crowd spilling onto the streets, and a handful of people elbowing their way around to sell 'black tickets' long after a show has been sold out. Those are flashes from my earliest memories of visiting single-screen cinemas as a child. From then to now, nearly two decades later, Indian cinema and its audience have changed, evolved and rebelled in abundance, but the movies continue to remain a celebration. We are a country with a vibrant imagination, where we think in images and express ourselves in dance and music. It hardly comes as a surprise then that cinema is one of the most influential art forms, which has shaped several chambers of our social fabric — from popular culture to fashion to politics.
With several regions cultivating their own brand of cinema in their own language, Indian filmmakers today are exploring subjects previously avoided — from caste politics to sexual desires of ordinary women to Naxal insurgency — those that mirror the contemporary times. Small budget indie films are garnering revenue and making profits, while hackneyed mainstream movies are being snubbed at the box-office. Digital content has just begun to bite into the market by luring in popular filmmakers and actors. And, government censorship continues to remain an impediment. Naturally, the discourse around it all is equally robust but often chaotic. While there are journalistic voices that are driven by favouritism, government sycophancy and corporate interests; independent and critical opinions continue to find space and readership.
In this madness, where film critics are a dime a dozen — from bloggers to trade analysts — finding your own voice and audience through the traditional, old-school newspaper space poses as a daunting yet exciting challenge for me. There is ample literature generated on any given film on a daily basis, especially on international cinema, an area I primarily write on. To break through the clutter, my unwavering effort has been on elevating the discourse of cinema as an art form, and contextualising it in the socio-political times we live in; without being smug or authoritative. Cinema, like any art, speaks to different people in a unique way. It's a completely democratic space. Having understood that, I value every reader's opinion and do not feign expertise. However, as a young, upcoming critic, I believe, my true relevance lies in supporting new talent and ideas that are often either misunderstood, underexposed or simply lacking in resources to reach out to a wider (or right) audience. These are times when, as a critic, I engage in a conversation with my reader, and try to explain why a seemingly boring, complex or 'artsy' film matters to the contemporary society and the heritage of cinema at large. The role of a film critic goes beyond the mere analysis and study of a motion picture. As a critic (and a journalist who writes on cinema, literature, art and culture), discovering and promoting micro-narratives — like the queer, indigenous and marginalised voices — is of utmost importance to me. For there is no doubt that the new needs friends, perhaps now more than ever before.
Cinema and Criticism in Egypt: On Restrictive Binaries and Seeking the Space Beyond
By Yasmine Zohdi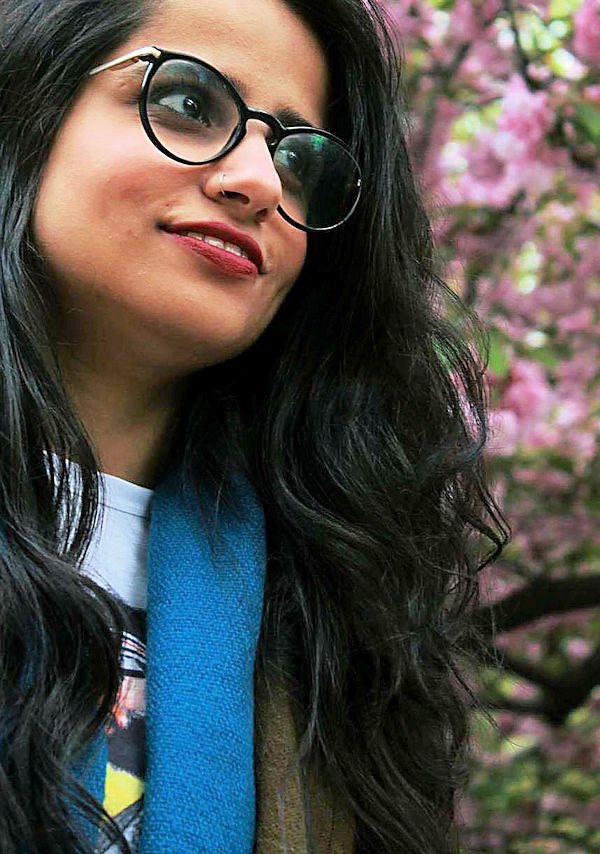 It is a recurrent question in Egyptian film circles whether the lack of serious film criticism has contributed to the decline of the Egyptian film industry in recent years, or if it is actually the other way round: there is no serious film criticism because serious films with which one can meaningfully engage are few and far between. I disagree with both hypotheses, but the two facts remain: the industry is in a rough spot, and so is the state of film criticism.
Current Egyptian productions are mostly placed (not always accurately) in two broad categories: mainstream productions put out by the few major production houses in the country, consumed by the masses in wide commercial releases (often irresponsibly dismissed by critics and wider intellectual circles), and 'independent' productions that struggle for funding, censorship permits and venues to be screened (usually praised for their quality, and celebrated in international film festivals but hardly in Egypt.) A few filmmakers have attempted to bridge the gap in recent years, creating works that – despite their flaws and often problematic premises – have garnered attention both abroad and within, maintaining a fair degree of cinematic quality and at the same time managing to secure commercial releases and carving a name for themselves in the mainstream, including Amr Salama (SHEIKH JACKSON, TIFF 2017), Mohamed Diab (CLASH, Cannes 2016) and Kamla Abu Zekry (A DAY FOR WOMEN, BFI London Film Festival 2016).
Film criticism, meanwhile, is itself similarly divided: On one hand, there are the traditional reviews published in the daily papers and news websites, which are often reduced to a recap of the film's events with no regards to spoilers, sometimes alluding to technical aspects without at all tying them to the content, and failing to contextualize the work within the country's larger, evolving film scene. On the other hand, we have in-depth essays published in a few niche (mostly digital) outlets, that – despite their significance – are poorly disseminated, largely due to their employment of a complicated, almost academic and often opaque language, which prevents the majority of moviegoers and film lovers from relating to them. There are some exceptions that have found a way out of this unfortunate binary, but a big portion of them is in English (a language many educated Egyptians favour writing in), which easily cuts readership to less than half.
What I try to seek, as a culture writer and film critic, is a space beyond superficial reviews and obscure essays, where films can be savoured and analysed in a way that is equal parts sophisticated and accessible, where a work can be dissected in its own unique logic as an artistic whole, but also as a cultural product in a wider context: that of the filmmaker's œuvre, as well as the broader creative (but also social and political) environment in which it was created, and where subjectivity is essential, but one's personal preferences do not get in the way of their integrity. I also believe I have a responsibility to treat the films I write about with humility, and to engage with all cinematic works produced, without rendering some non-existent for their subpar quality (even when it is indeed subpar, which is often the case). Lastly, I hope I can continue on the quest for a fresh critical language: in Arabic, because Egyptian critics owe their audience a real, vibrant conversation about the country's film scene that they can be a part of, and in English, because we also owe it to the world to present an honest, comprehensive picture of an industry that is ailing, but that is also ripe with potential.
The Long and Tough Path to Established Film Criticism
By Domoina Ratsarahaingotiana, Madagascar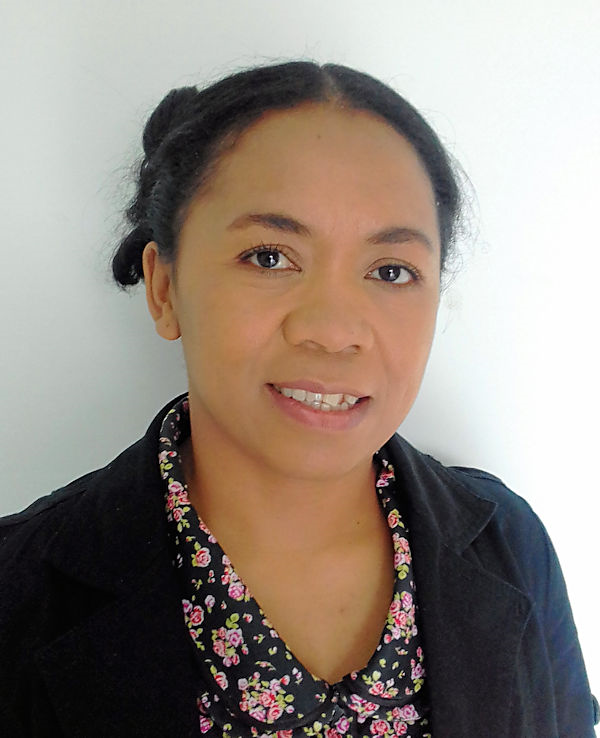 I started getting involved in film criticism in 2010 when I participated for the first time in a film critic workshop run by professionals invited by the Malagasy Short Film Festival, 'Rencontres du Film Court' (RFC). Alongside people like Catherine Ruelle (RFI), Claire Diao (Awotele), Olivier Barlet (Africultures), I learnt how relevant film criticism was to the film industry.
I used to practice criticism (literature, visual art) during my French studies at the University. These inspiring writings get me motivated to become a film critic. After long years of experience and practice, I only ran my first workshop last year. At the moment, we don't have 'official' and 'acclaimed' film critics but more and more young people are interested in becoming film critics. In Madagascar, critics have not yet this 'power' to make a movie's success (or decline). It's an emerging activity that grows with the rebirth of local cinema.
The most challenging work in the local film criticism field is now how to create a community (training issues) and how to make people more demanding (how to grow audience). Serious attention should be given to building capacity in this field. Major local newspapers begin to have interest on film industry and offer space for film reviews during special venue like film festivals.
My contribution in the pan-African film critic magazine, "Awotele", has been a great opportunity for me to talk about emerging Malagasy filmmakers and their work and allowed me to find out the African continent's cinematic potential. "Awotele" is an independent magazine and it focuses on African productions. Efforts to spread it continent-wide are expected to grow visibility of African films and give film critics from the continent a place to evolve.
Regarding filmmaking, Madagascar is facing many problematic situations mainly the lack of formal training evidenced by quickly made and poor quality films from video phenomenon produced in the early 2000s and the failure of a new generation to develop film scripts and evolve complex narratives. In addition to individual efforts, initiatives like professional workshops in the frame of film festivals contribute to close this gap of skills.
Capacity building has been the real focus over the last ten years for the Short Film Festival (RFC) established in 2005, which has done relevant work with qualitative training programmes. The next years will be about improving aesthetic and cinematic language and finding indigenous narratives. Over the last years, some young Malagasy filmmakers are behind thrilling stories acclaimed in international festivals putting the country on the film map.
Be Curious and Always Be Prepared for Changes
By Lilla Puskas, Hungary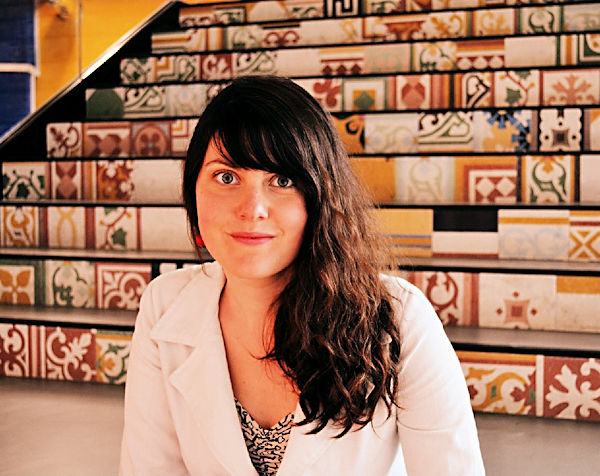 While receiving a good grounding in film history and art theory in Budapest, I also started visiting A-list film festivals, in order to indulge my curiosity about the latest trends of world cinema. The wish for bringing my opinion into discussion brought me to journalism.
Around the time I began publishing reviews, an institutional realignment took place in the film industry of my home country. Since this paradigm shift, the number of international co-productions has increased, and local genre films have been produced in a larger proportion. Also, some of our talented live-action and animation filmmakers could create innovative pieces, which got invited to festivals worldwide. Hungarian filmmakers recently hit the headline many times after receiving prominent prizes, as the Academy Award, the Golden Globe, and the Golden Bear. In the new financing system the focus has been clearly set on filmmaking, whereas other areas of film culture, education and criticism among them, got pushed into the background.
Due to drastic changes within the Hungarian media landscape, the space for autonomous cultural criticism has narrowed down radically. Away from the abrupt closure of the largest opposition newspaper, the structure of the art funding system was also reformed, resulting in a financial cut for cultural journals and online portals in 2015 and 2016. Even though two years later these funds seem to get restored, a considerable number of journalists had to change their media outlet in the meantime or abandon their profession under financial pressure. These processes aggravated the already existing problems of limited media pluralism. The lack of divergent opinions and especially the scarcity of female voices in criticism keep on calling for urgent changes.
After working in the Hungarian environment for six years, recently I seek to publish in international media. As a freelance journalist I have the choice to cherry-pick the movies I review. In my festival coverage, I often highlight films, which will not get into theatrical distribution but might be available at smaller local festivals. This makes my work similar to that of curators who gain a perspective on on-going global tendencies and present their own selection to the audience.
I have always aimed to explore a large variety of cultures and accordingly I have lived in five different countries in the last eight years. I believe cosmopolitism teaches us how to be flexible what is key for my generation; and that goes double for film critics as we need to stay prepared for significant changes all the time, and keep up to date with technology, media tools and politics.