A situation akin to being on the Moon it was not (quite). In fact, as Holger Twele explains, there was a surprisingly encouraging festival turnout, represented by many schools in the area and the lunar theme was most conspicuous in the choice of the winning film Moon Rock for Monday (2020).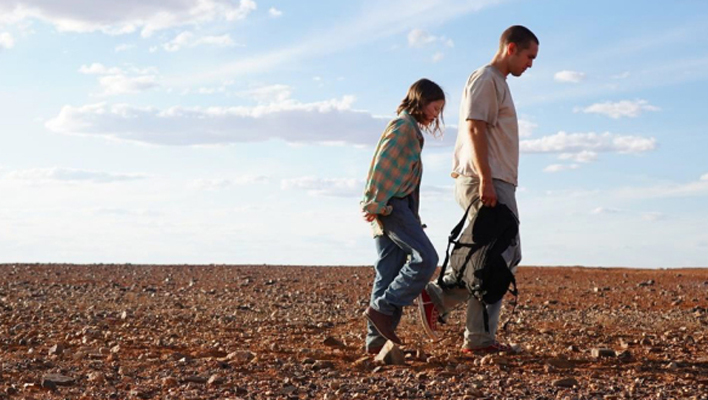 At first glance, the 25th International Film Festival for Children and Young Audience Schlingel in the German town Chemnitz started as normal apart from one aspect: It was a jubilee. The festival catalogue was thick as usual with more than 200 pages and with quite a lot of films from all over the world. The opening ceremony was again held in the great Opera House and, besides all the competitions for animated films and short films, there were the three competitions for Children`s Film (age up to 10 years), for Junior Films (age 11 to 13 years) and for Youth Film (from the age of 14 years up) with several national and international judges, among them the FIPRESCI Jury with Seray Genç from Turkey, Hamed Soleimanzadeh from Iran and Holger Twele from Germany. Everything else, however, was different to former years because of Covid-19.
It started with the lack of international guests and filmmakers – and from our jury only Holger Twele could participate physically in the festival. Of course, there were Q&A's after the screenings via the internet with filmmakers and the young audience. What was really astonishing was that there were more than 13,000 visitors in the cities of Chemnitz and Zwickau in five different buildings – most of them school classes kept well apart from each other. And it ended with the final award ceremony, online only because of the rising numbers of people infected with the virus in Chemnitz. Even the honorable "Ehrenschlingel" (a wooden miniature of the Schlingel mascot), this year bestowed to Peter Lord, the founder of Aardman Animations in the United Kingdom, was to be seen only online and with a video message. On the other hand, the festival always surprises with some good ideas and innovations. This year, it was the foundation of the Club of Festivals with directors of international children's film festivals awarding at the end a special film of the three Schlingel age categories mentioned above.
In our jury we wanted to give the FIPRESCI Award to one of the 15 films selected by the festival from its different categories, one which tells its story in a different and more aesthetical and dramatic way than usual, and also one that would be able to surprise and move us in a deep way. In the end, only two films remained: The outstanding animation film The Prince's Voyage (Le voyage du prince, 2019, which won the prize of the Ecumenical Jury) and our final choice Moon Rock for Monday (2020) by the Australian filmmaker Kurt Martin, which was given the main award of the festival by the Professional International Jury as well.
Monday is a little nine-year-old girl born on a Monday. She is very ill and needs daily medication to survive. She does not go to school because her immunity system is weak. Therefore, she is taught by her father Bob, who has quit his job in order to support his daughter. She knows a lot about other countries but nearly nothing about people or even chewing gum. Monday's dream is to visit the Uluru, the red holy mountain of the Aborigines in the far outback of Australia. Nearby this mountain, there is a desert, looking similar to the Moon, where NASA once trained its astronauts for the first Moon landing. Like the first nations, Monday is convinced that the Moon rocks there have magical powers and will save her from her illness. However, the Uluru is far away and her father does not have enough money for this journey. You have to know these details in order to really understand why Monday has full trust without any hesitation when she suddenly meets Taylor, an 18-year-old orphan with a trauma, a result of losing his parents in a car accident some years ago. The police force is now after him to take revenge because he has robbed a jewellery shop and shot a uniformed man, a scene which is not shown in the film, of course. Yet Taylor, who utilizes Monday for his own safety in the beginning, is the only person who could bring her to the desert land – and besides all that, they have the same feelings, both of them lost their mother.
This is the beginning of an outstanding road movie with tough experiences, many strange persons on the route, and warm feelings of empathy and security, embedded in an overwhelming panorama of the landscape and the whole nature, complete with heavy dust and brilliant stars. It is really not necessary to compare this film and the very unique constellation of characters with others. However, Martin's film reminds me a little bit of Lawn Dogs (1997) by John Duigan, also an Australian filmmaker with a unique and outstanding way of telling a very special story about characters that normally have nothing to do with everyday life at all. This film was shot in 1997 and is about an ill 10-year-old girl and her friendship with a young outcast. It made its way into the cinemas worldwide and I really hope Moon Rock for Monday will have the same success.
In many other films of the festival, the child actors really tried their best to convince and to act in a way the filmmakers would like to see it. Kurt Martin left it up to charismatic  Ashlyn Louden-Gamble as Monday in the way she wanted to play her role, and please believe me: she is Monday herself! Of course, it was not the only reason why we decided this film to be our favourite. Our official reasons for awarding were: "Especially with its formal realization, the film encourages to question our viewing habits, and by this, the intertwined prejudices towards other people. Skillfully, common narrative patterns from other films are taken in order to split them apart throughout the development of the characters and the further action. But most of all, the film – which is entirely narrated from the perspective of the girl who enchants through her genuineness – is a hymn of praise towards life and happiness of living for young and old alike."
Holger Twele
© FIPRESCI 2020
Edited by Steven Yates