"A birdie with a yellow bill,
Hopped upon the window sill,
Cocked his shining eye and said:
'Ain't you shamed, you sleepy head? '"
Robert Louis Stevenson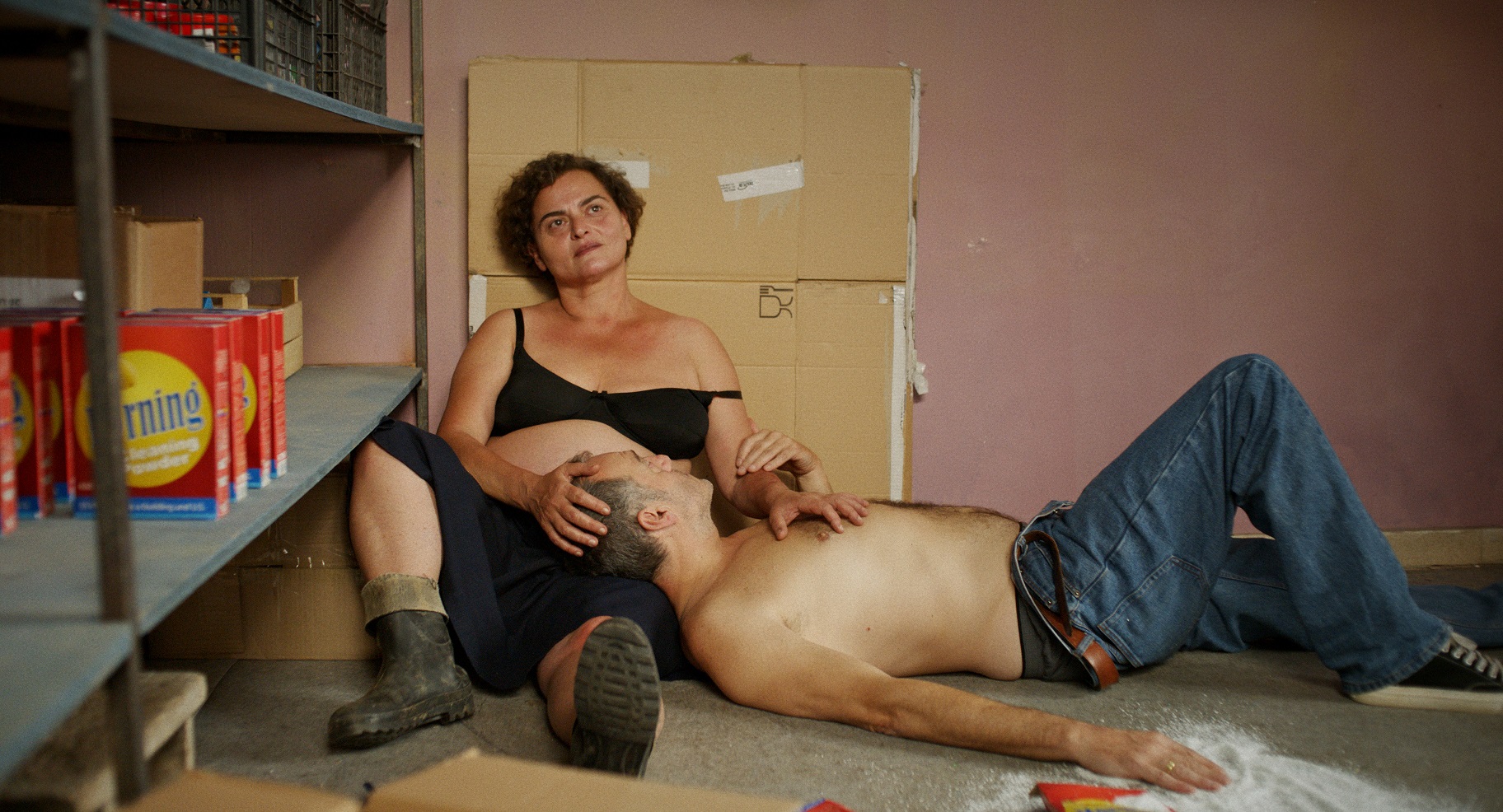 In her report, Eithne O'Neill reviews FIPRESCI winner Blackbird Blackbird Blackberry by Elene Naveriani.
Etero is a single woman from the Georgian countryside who runs her own store selling household cleansers and beauty products. Strong-minded as her firm features, thoughtful eyes, and determined gait indicate, she is no icon of conventional femininity. In this early-autumn blackberry season, she gathers fruit for the cakes and jam that she enjoys and shares with others. In a close-up, a bird with a yellow bill on a bush catches her eye. Surprised, she loses her foothold and slides down the ravine. Clutching onto the soil for dear life, she scrambles back. Her shock is captured in an on-screen vision of her dead body with silent onlookers. Etero interprets the bird's message: Her time on earth is running out.
After this brush with death, Etero asks a doctor friend attending to her grazed arm to take her blood pressure. Unconcerned about the image that she projects, she is nevertheless aware that her livelihood depends on her health. Hers is the body to give or withhold, or so she believes ! As she's doing her delivery rounds, Burman (Temiko Chichindze, excellent in the part) shows her a photo of his «pride and joy » twin granddaughters. Without further ado, as if taking wanting to take in his smell, she presses her nose to his cheek. In the twinkling of an eye, her « 48 years of virginity end, » as Etero wryly remarks aloud. Once again, a swift on-screen glimpse reveals the unspoken vision, this time of her dead menfolk. Her father blames her for his wife's demise, her ugly brother calls her a whore. Whereas Murman unaffectedly admits: "I didn't know you liked me, girl." With few words and flashes of inner conflict, the film establishes the social reality of a narrow-minded rural community.
Naveriani's trained pictorial eye is evident in the composed sobriety of decor and setting, similar to the framed shots and steady colors of Aki Kaurismaki. In adapting the 2020 eponymous novel by the Georgian author Tamta Melashvili, she retains the essence of the first-person narrative perspective. What lies behind Etero's furrowed black brows?
Throughout, the body is both a topic and a discreetly powerful communicator and deceiver. Etero has a talk (?) with inquisitive females about women's bodies, their shape, and decline, sparking off hilarity with her ignorance of Viagra. But when it comes to words, Etero beats the self-satisfied wives and mothers sorely. At a loss as to what to make of her, their petty scorn will backfire. She bonds with a young girl, and asks an open-minded gay couple for a remedy for (her?) worrying symptoms. Meanwhile, Etero and Murman meet in secret, as in the trysts described by the writers of old, in a forest glade, or in a sunny clearing. They exchange memories of solitary communion with the sky. The lovemaking scenes express tenderness and respect for thick-set bodies, a blend of restraint and daring that the actress Eka Chavleishvili wonderfully conveys. Poetry is brought to the fore.
On their first romantic outing, Murman brings a recording of Charles Aznavour's song, "Arménie," to set a lyrical, nostalgic mood. The driver commutes. Etero will go to the city to consult a specialist. Gradually, the chronicle reaches beyond the familiar daily round and the local boundary to embrace graver matters. This fable sets out with an image of violent death and ends with a similar threat. In the form of an old-fashioned suitcase, full of old clothes, Etero has a third vision of herself exposed in a bier. A memento mori for everyone rather than an immediate omen as it turns out.
    « Of course I love you, but… » says Etero, bringing up the dilemma of reconciling personal freedom and commitment to the other.  « How come you are not a dog like the others ? » she asks Murman. For he is a writer of love poetry. In sociocultural terms, the custom of fruit picking is a worldwide heritage. There is a telling moment when Etero is taken aback by a blackberry's sourness. In his youth, the Nobel prize-winner Séamus Heaney wrote "Blackberry picking."  His poem captures a harsh reality: « Once off the bush, the fruit fermented, the sweet flesh would turn sour. I always felt like crying. It wasn't fair that all the lovely canfuls smelt of rot. » Etero knows about the bittersweetness of life. She also knows about its miracles, thanks to her late spring awakening.
Eithne O'Neill
Edited by Ela Bittencourt
© FIPRESCI 2023