Across genre, continents and focus the best films at this year's Palm Springs Film Festival seemed bound by a mutual awareness of how personal ideals and public responsibilities make for an uneasy combination in changing societies. The class between the public sphere and private lives remains a consistently abundant well for stories on film but across the 35 films from 2022's International Film Submissions that played at the festival, it was recognising how the very best films of the lot unwaveringly, and sincerely, contemplated the dynamics of their characters while resisting the maudlin, the condescending or the myopic.
This kind of distinction is threaded in a tightrope dynamic in India's submission, The Last Film Show which for many has been crudely considered as a South Asian parallel to Steven Spielberg's American "The Fabelmans". In some ways the comparison makes sense. Like Spielberg's work, Pan Nalin's film is a loosely biographical one that traces the filmmaker's childhood from movie lover to quasi movie-making. If the film world, and the award season, was so fascinated by the metatextual commentary of The Fabelmans why not the same for The Last Film Show? And, yet, even as the film's own self-reflexivity gives its title the Gujarati language film immediately portends for something more than an effete "movies are wondrous" ideology when it immerses itself in an incredibly cogent awareness of the dynamics of class and legacy in a village in Saurashtra.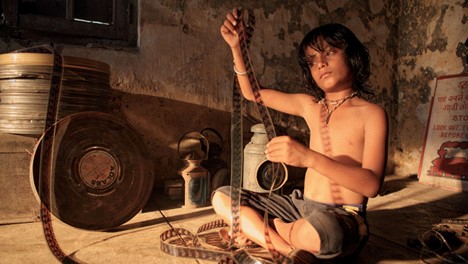 Nine-year-old Samay is the son of chai-seller, who plies his trade principally to passengers on the train that stops throughout the day in their village. Nalin (also the sole writer, and a co-producer) establishes the anxieties of class when Samay, in his childhood ignorance, wounds his father's pride by negatively comparing his father's trade in an early wish to learn about films. Nalin, though, is sharply attuned to our expectations and resists any flattening of poorness that either deifies it or villainises it. Instead of a lurid travel through the lives of the poor or something that mystically projects errant beauty, The Last Film Show harnesses its child's point-of-view for something impressively clear-eyed and thoughtful. This thoughtfulness is deployed in a motif on food and food-making. It is food that earns Samay entrance to the cinema which changes his life and in a visual motif of his mother preparing traditional food, with tender care The Last Film Show feels wonderfully present and aware. Its visual panache, photography bathed in light but never too idyllic, recognises the reality of this world but also gently looks towards the specificity of this child's perspective.
 
It's the same level of specificity that eclipses the legal stylistics of Alice Diop's Saint Omer which, more than its true-to-life court case is a sharply attuned film about what it means to forge and then forsake familial bounds in a socially fraught contemporary France. Diop, who has worked as a documentarian, makes her narrative debut with Saint Omer and it's clear to see how this narrative undertaken is bound to that documentarian sensibility. Diop attended the trial of Fabienne Kabou and was spurred into making her first fiction film from it, but it's a masterful blend of fiction and reality as Diop uses transcripts from the actual case in the film. But, the miracle of Saint Omer – its acuity and sensitivity about the sceptres of colonialism, racism, sexism and classism that surround this tale of infanticide are met with a formal precision that is astonishing to watch.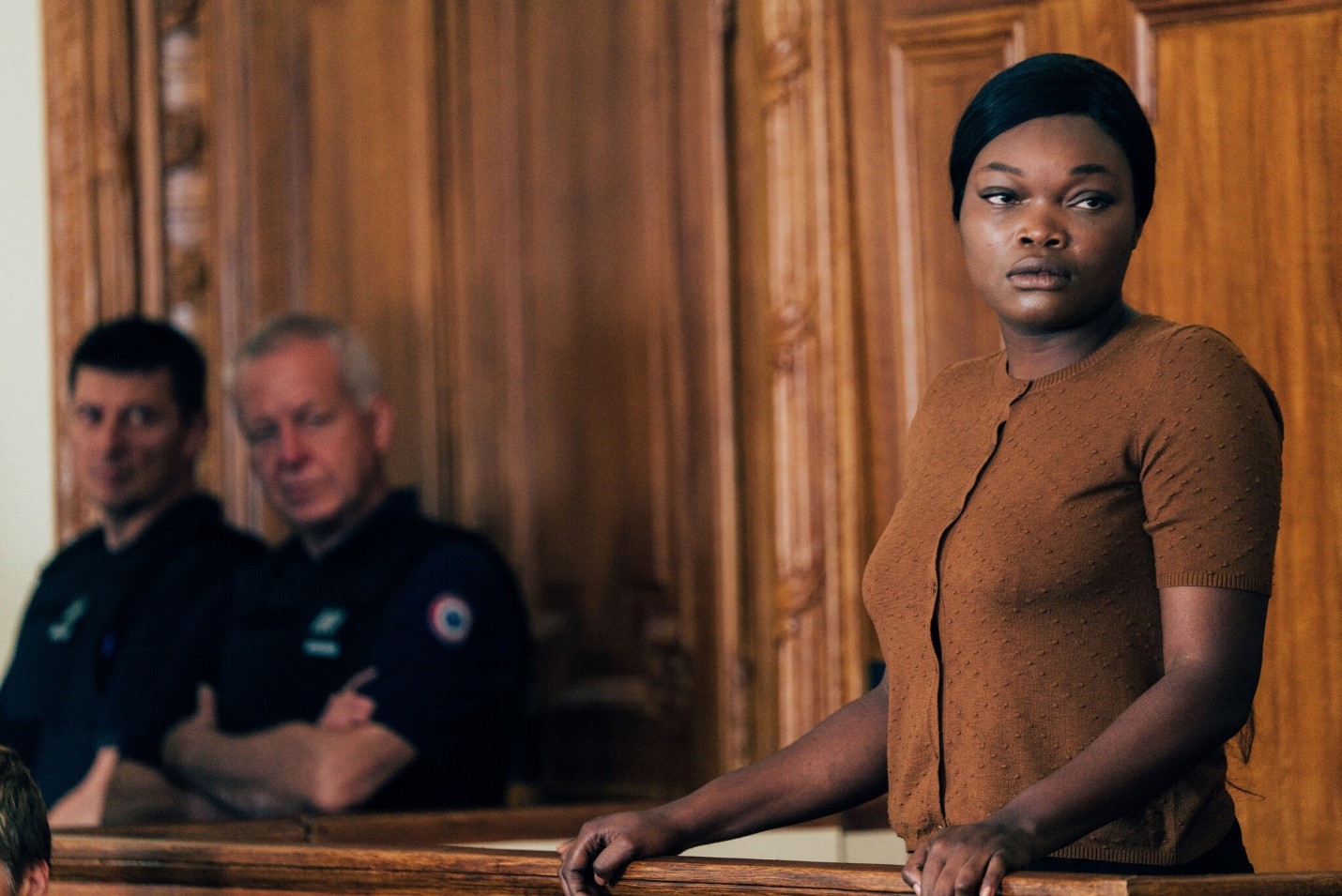 In Saint Omer, our entry point is not the accused mother (Guslagie Malanda in a note-perfect performance as Laurence Coly) but Rama, a professor (an equally riveting Kayije Kagame). Rama is a novelist and a professor and intends to write a book on the trial that references Euripides' "Medea", literary drama's infamous child-murderer. Both women are of Senegalese heritage and the opening stretches of the film find Rama in a melancholic state ruminating on her own family heritage. As Rama travels to the trial, where the drama unfolds, Diop swiftly emphasises the dramatic parallels between the two women.
Under Diop's guidance (she also cowrites the film with Amrita David, who is also the film's editor) Saint Omer carefully and methodically forces audience to consider the context the crime, the implications of the society, and the uneasy legacies that led the two women there. When asked to speak to her crime, Laurence constantly says "I don't know". The film begins to question not just the crime, but our very ideas of verisimilitude, narrative, and perceptions of family. It is incredibly challenging work, but also incredibly rewarding. Diop's directorial vision means the film simultaneously engages with the familiar and the subversive, sometimes in a single frame. It is built in the sharpness of the script, but also in the crisp editing doing some persuasive communication with intercutting, and Clare Mathon's thoughtful cinematography which keeps pace with the intelligence and sharpness of the script. Rather than giving into the rote, this legal drama – with its jarring positioning of the cameras, and its ambitious blocking – places us close to the emotions on display here. Even within the rigid confines of the court system, which the camera imitates, Saint Omer feels like a sociological manifesto on race and gender that finds room for the spontaneous in the confines of the rigid. A woman may be on trial here, but Diop is interrogating an entire society.
And it is this questioning of society that is most compelling in my personal favourite of the festival, the thrilling debut from Pakistani director Saim Sadiq Urdu and Punjabi language film, Joyland. Like the two films before, I worry that flattened descriptors of them will belie the complexity and sensitivity at work. Joyland, despite being the Pakistani submission was temporarily banned from being shown due to its allegedly erotic scenes. It has also gained much discussion for its depiction of a transgender dancer played by transwoman Alina Khan – the first transgender performer to play the lead in a Pakistani film. This kind of public attention means the way that Joyland has been filtered for many robs the tender film of its gentleness. Sadiq, though, who cowrites the script with Maggie Briggs, has crafted a small miracle of a filmt that resists essentialist readings of itself. The name of the film comes from a dance-club where protagonist, sensitive Haider, gets a job but what is the film really about?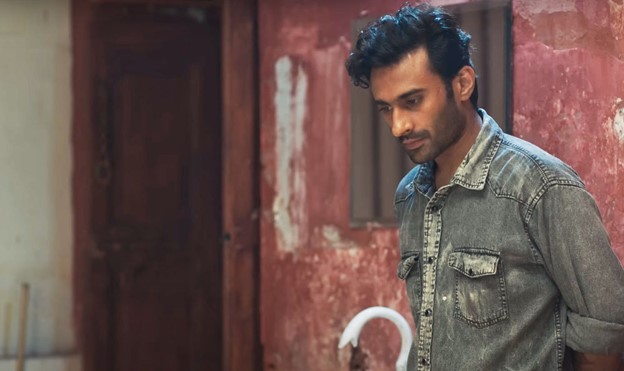 Is it a story of queer identity? An examination of transness? A critique of gender norms? Perhaps Joyland isn't separate from any of those things; but it is also never really any of those things fully. In fact, considered through any of those exacting lens it's bound to come up short. At its empathetic best, it is about man trying to make his way in a difficult world and the people around him. There's a thrilling ethnographic way to the manner in which Sadiq contemplates the family at the centre of the story. Haider who lives with his wife, his brother, his sister-in-law and his three nieces under the roof of his domineering father who wants a grandson. Mumtaz, Haider's wife, works. Haider stays home and does the housework. This dynamic begins to shift when Haider gets a job as a background dancer for a transwoman, a secret from his family that precipitates changes in all their lives.
Sadiq is threading such a deliberately diaphanous mood (the camera is as ambivalent about what it observes as much as Haider) and yet – if you look – Joyland is so clear threading an expertly rendered character study of Haider with an astounding lead-performance from Ali Junejo. It's one of the best performances of the festivals, and under Sadiq's direction is an essential contributor to the empathy that is central to Joyland. The malaise of the societal demands, and the melancholy of Haider and those around him is potent and Sadiq pulls marvellous from his cast.  Sarwat Gilani builds Nucchi's knowing silence as the worried sister-in-law, Alina Khan threads Biba's anxiety alongside her temerity as the sceptical exotic dancer, and Rasta Farooq finds the resentment even among the tenderness as Haider's wife. But, all roads less back to Ali Junejo's quiet complexity. Joyland isn't radical because of any character's gender identity or sexuality. Joyland is radical because at every turn it keeps offering alternative paths of existence – Haider and Mumtaz's marriage (from their very first chronological meeting), the important bond of understanding between Mumatz and Nucchi, the way even an older friend of the family Fayyaz even begins to create her own understanding of what she wants in her life.
There is no moment of falsity in the social anxieties at work in Joyland. There are only waves of empathy and thoughtfulness.
Andrew Kendall
Edited by Robert Horton
© FIPRESCI 2023