Robert Horton
Film Critic, USA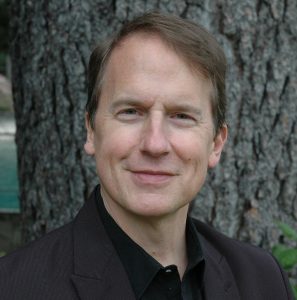 Robert Horton is a member of the National Society of Film Critics and "Historian-Programmer in Residence" at the nonprofit Scarecrow Video Project. He hosts the weekly radio program "The Music and the Movies." For many years he was film critic for Seattle Weekly and the Everett Herald, and a regular contributor to Film Comment. He leads regular online classes for Scarecrow Academy, has been a Fulbright Specialist (Romania, 2016), adjunct professor at Seattle University and the Seattle Film Institute, instructor at the Architectural Association in London, president of the Seattle Film Society, and a speaker with Smithsonian Journeys.
For 10 years he curated the "Magic Lantern" film program at the Frye Art Museum in Seattle. He has served on FIPRESCI juries in Odesa, Ljubljana, Seattle, Mannheim-Heidelberg, Hong Kong, Indianapolis, Berlin, and Guadalajara.
His film books include Frankenstein (Columbia University Press) and Billy Wilder: Interviews (U. Press of Mississippi); he is the co-author of the graphic novel Rotten (Moonstone); and his work has been anthologized in Best American Movie Writing (St. Martin's Griffin) and For Kids of All Ages: The National Society of Film Critics on Children's Movies (Rowman & Littlefield). His work is linked at the website The Crop Duster (roberthorton.wordpress.com) and his Twitter handle is @citizenhorton.
Author of Reports