On Film Criticism
• A third language to write about Third Cinema
By Maja Korbecka
• Film Criticism as a Migratory Practice, or Why We Are All Immigrants
By Savina Petkova
• Standing on the precipice, leaping into the unknown
By Lili Hering
• The Times They Are a-Changin'
By Sadia Khalid
• Post-chair criticism
By Jakob Åsell
• Down in Mexico
By Rodrigo Garay
• Views from Somewhere
By Adina Glickstein
• The Incomparable Community of Film Criticism
By Debbie Zhou
A third language to write about Third Cinema
By Maja Korbecka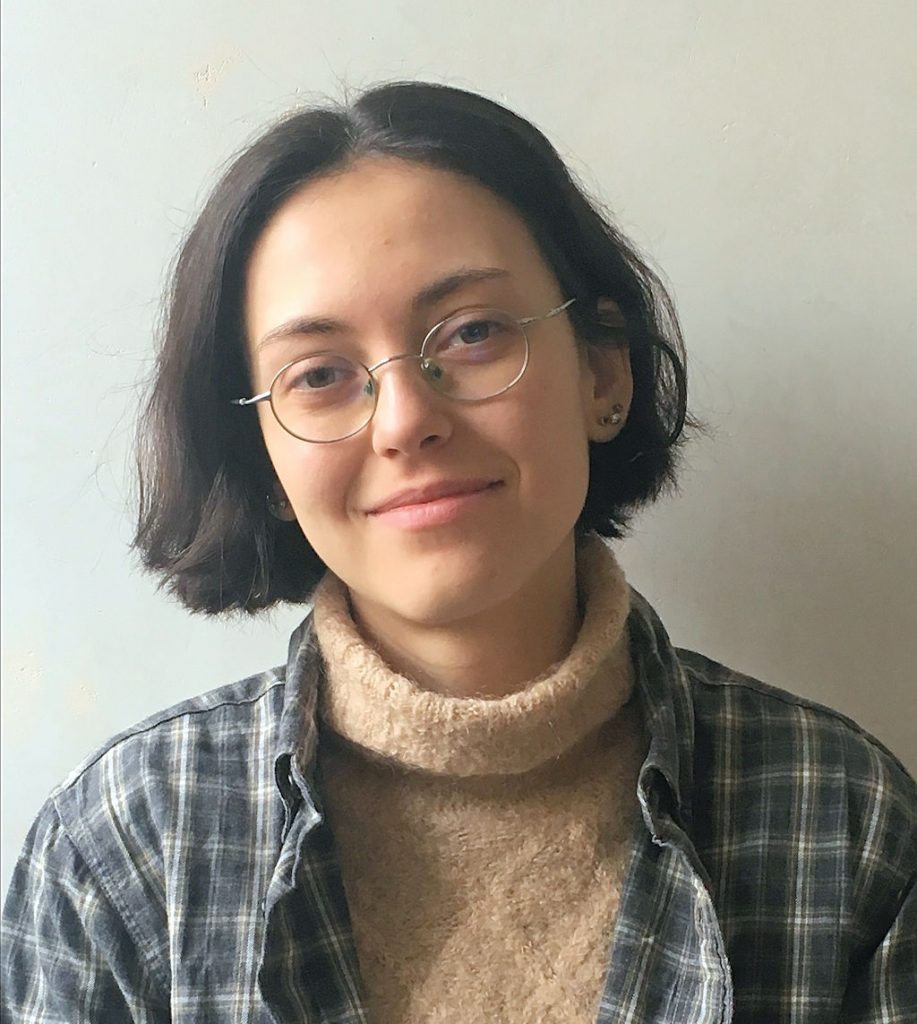 Film critics nowadays have plenty of tools to comment on contemporary global cinema, share with audiences their thoughts on how narratives and visual styles evolve, and bring novel perspectives into debates around works from different generations of filmmakers. The unprecedented expansion and democratization in the field has been spurred by the technological progress as much as the growing tendency among film critics to specialize, supplementing film knowledge and journalistic experience with additional language skills in an attempt to understand each film in its own context, and its own terms.
During my undergraduate studies, I realized the language one uses ultimately influences one's attitude and ways of seeing. It dawned on me there are still not enough journalists who try to go beyond the safety bubble of their native tongues – or at any rate, the more popular languages from Western Europe – to analyze and promote the cinemas of Asian countries. It was that epiphany that made me decide to learn Chinese, as a means to communicate freely with and interview Chinese filmmakers in their own mother tongue, and to carry out my work as a critic in Chinese as well as English and Polish. And it was at that moment that I first began to consciously situate myself and my work within the field.
I have been meaning to become a film critic since I was a teenager, but at that time I had no direction nor sufficient skills to know where to start. Film-watching was always important in my family. My parents bought a VHS player and installed a satellite dish to receive German television in the early 1990s. They believed films were windows to see the outside world from within post-communist Poland, so I grew up in front of a TV. This sort of yearning for knowledge, triggered by the more educational, voyeuristic, and empathetic functions of cinema, has stayed with me to this day.
In my point of view, one of the main problems affecting Polish criticism remains the scarcity of critics and scholars writing on the cinemas of Asian countries. There is a considerable amount of attention paid to Japanese cinema, but only a smattering of publications on Sinophone and Southeast Asian cinemas, which are my main areas of focus. Moreover, film criticism in Poland tends to remain an impermeable field. It largely orbits around academic institutions, such as the brilliant magazine EKRANy, or more commercial Warsaw-based outlets like the online platform Filmweb. Contemporary film criticism in Poland is still an emerging scene, but it will surely gain stability and diversity in the future.
Film Criticism as a Migratory Practice, or Why We Are All Immigrants
By Savina Petkova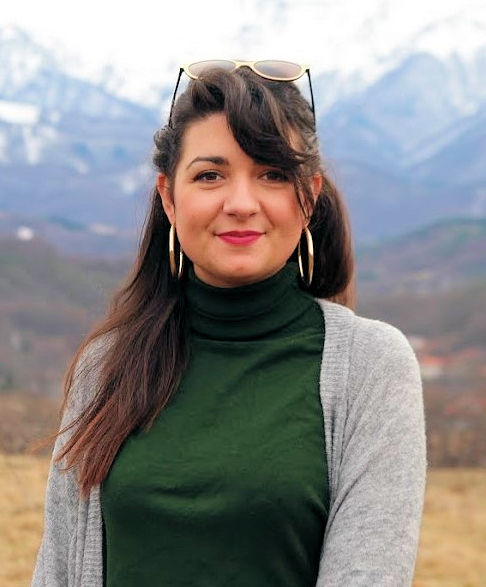 I remember reading film criticism for research purposes during my Philosophy degree. My desire to follow that path was no doubt fueled by the medium itself, in the face of Yorgos Lanthimos' Dogtooth (Kynodontas, 2009), which has endured the interrogation of my three dissertations. In a way, back then I wanted to comprehend more of this screen-world, to articulate how it made me feel, and why I found it meaningful. Fast-forward to 2018, when I heard similar wording from my mentors at the Young Critics Workshop in Ghent. Resonance and threads coming together, that is how I'd summarize it all.
It took an improbable chain of events that led me to spend 24 hours in Cannes to equip me with the necessary courage to start writing. Contaminated by this particular festival, I understood what belonging tastes like. Films make one feel at home, and writing taps into that same emotion. Film criticism crosses borders as boldly as films do, and I could argue in favor of the migratory origin of cinema as an instrument of connectivity rather than divides. Inclusion and empathy are the core of the conceptual apparatus I employ when looking at films, and I believe this has to do with more than being an immigrant myself, always in between (at least) two homes.
Even though I write and read predominantly English-language film criticism, I regard both London and Sofia, Bulgaria as "my country", and their situations are hardly comparable in terms of industry potential and media outlets. Laying out their differences and being attuned to a non-hierarchical outlook, I find them both vibrant and invigorating, regardless of the financial scale. Bulgaria, on the one hand, has been strongly present in the European festival circuit over the last decade, and the export of co-productions has risen to the point where local cinema has become Eastern- or even pan-European. One of the main production and funding events for European projects, Sofia Meetings, takes place each year in the capital city. I'd like to paint a rather optimistic picture, and reality (awards, distribution, etc.) is in my favor. As far as criticism is concerned, regularly updated outlets are way too few to reflect a shift in the discourse, and the massive age gap between established and up-and-coming critics points to an encroaching and significant change in demographics. Even in the southern end of Europe, the future is ready to burst through pages and screens.
Standing on the precipice, leaping into the unknown
By Lili Hering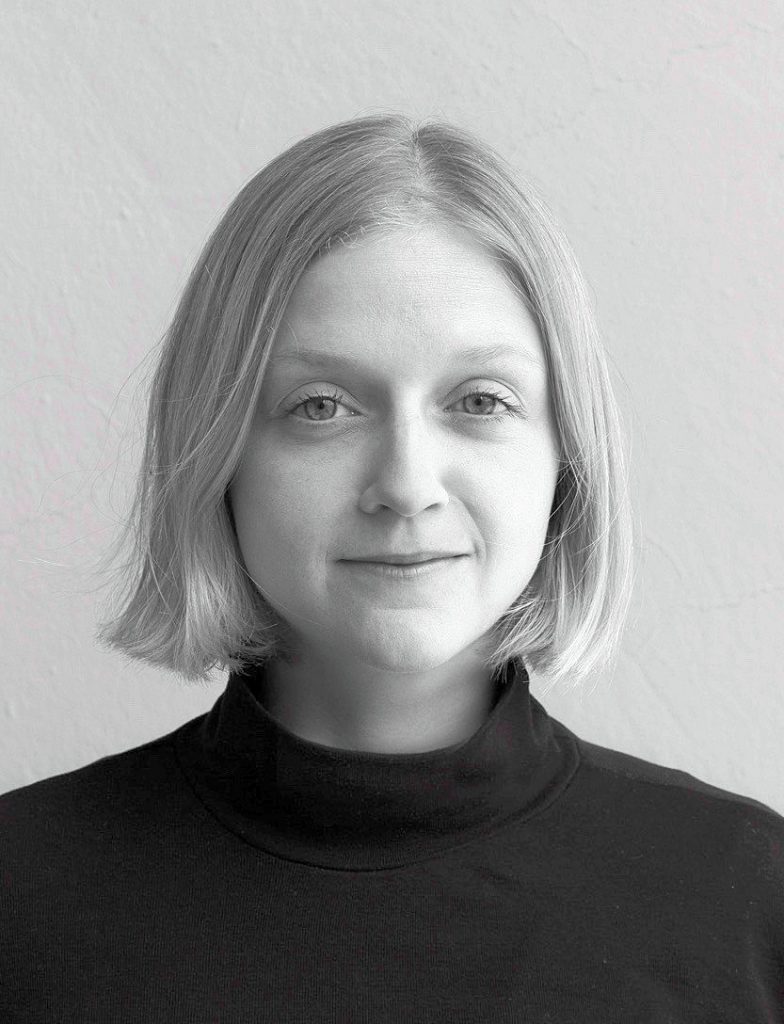 For the longest time after the obligatory Disney period, my filmic universe consisted of five selected films: The Truman Show (1998) and Grease (1978) as representatives of "film history," Little Miss Sunshine (2006) and Juno (2007) as emblems of what was (back then) the present, and on particularly nostalgic occasions, Harold and Maude (1971) – that was it. That very small selection owed to the few DVDs we had at our disposal – fewer still considering it would be up to three sisters to agree on each pick. Luckily, it later dawned on me that there was much more to discover than (indisputably powerful) funfair choreographies or mysterious relationships to which large age gaps seemed to pose very minor concerns. And that, a wonder of wonders, not all films had to be from the US.
Cinema thus became a tool I could use to see and make sense of the world. What would strike me as most exciting would often hail from the unknown, intriguing, and incomprehensible – at any rate, whatever lied farthest away from my own supremely subjective conceptions of a "here" and a "now". Adding to a growing interest in moving images, art, and anthropology came a will to write, and the pleasure in finding an issue to dissect through accurate questions and right words.
But that posed new problematics. Who was I to decide whether or not something was worth writing about? And how would I do that, without slipping back into notions like "self" and "other?" At the same time, wasn't cinema a medium that could elaborate on those very questions – to articulate, critique, and ask them anew? I see The Unknown in cinema as a chance to look further, and, most importantly, to reverse that viewpoint – so that new "others," or "selves" may emerge: whether they're the characters populating Youssef Chahine's Egypt or the ones from Hassen Ferhani's documentaries set in present-day Algeria; the teenagers dotting Jennifer Reeder's pink-lit worlds, or Myroslaw Slaboschpyzkyj's Tribe (Plemya, 2014); Agnès Varda's eccentrics, or the little girl from System Crasher (Systemsprenger, 2019), exposing the world's injustices.
While living and working in Germany, it is not the German film circuit that I know best. Having concentrated on Arab cinema for the past few years, issues like post-colonialism, anti-racism, and intersectional feminism have become essential to my work. Being able to utter a voice while contributing to a discourse in the process is a privilege that I always want to remain aware of. With a fondness for cinema that has grown parallel to love for theatre, performance, visual arts, and literature, I try to understand films as they relate to other art forms, as well as embedded in complex cultural, historical, and political contexts. I like to think of the festival circuit as a never-ending school trip: nostalgia usually creeps in on the last few days, anticipating the sadness that will erupt at the very end. But until then, let the voyage begin.
The Times They Are a-Changin'
By Sadia Khalid
Film criticism is not a profession any Bangladeshi in my generation would grow up dreaming of. I stumbled upon this career when I was actively seeking to find my footing in screenwriting. I took up a job as an entertainment journalist seven years back and fell head over heels for film criticism.
This profession gave me constant intellectual stimulation. It was also incredibly well aligned with my budding screenwriting and academic careers. Soon I discovered a treasure trove called FIPRESCI and gems in the form of jury badges.
Traveling to film festivals was one of the surprise perks of being a film critic. Getting to watch incredible films, meeting delegates from all over the world, learning about their film philosophies, are just a few things that make this profession worth every sweat and tear.
Although film criticism is steadily on the rise in Bangladesh, in most cases it remains more of a hobby than a profession. There is a knowledge gap regarding what criticism comprises of. Many a time reviews give away detailed plots, including who dies in the end, all the while completely forgetting to comment on the writer's takeaways from the film. Aggressive tantrums and personal attacks also make their way into reviews, especially on social media.
Accepting criticism is a skill a lot of us are yet to muster. Smear campaigns against critics are fairly common. Even mixed reviews are often taken personally, let alone negative ones.
In spite of it all, film criticism can have an exceptionally bright future in Bangladesh. People here religiously watch and discuss cinema from every corner of the globe with equal enthusiasm. If half of them took the time to write down their analysis, we would have way more critics than films to critique.
Unfortunately, our local film industry has been in shambles for decades, except for a few intermittent cameos by acclaimed films like Chaka (1993), Matir Moyna (2002), Shunte Ki Pao (2012), Made in Bangladesh (2019), etc. However, things are looking up, as our film-makers are crossing over internationally. More feature films, short films, documentaries, and anthologies are made each year, which are slowly gaining popularity in theatres as well as the festival circuit.
With the advent of an independent film scene in Bangladesh, our critics will soon need to rise to the occasion so these films can be interpreted beyond mere subtitles. As the tides turn, I hope to bear witness to it all, armored with a glistening jury badge around my neck.
Post-chair criticism
By Jakob Åsell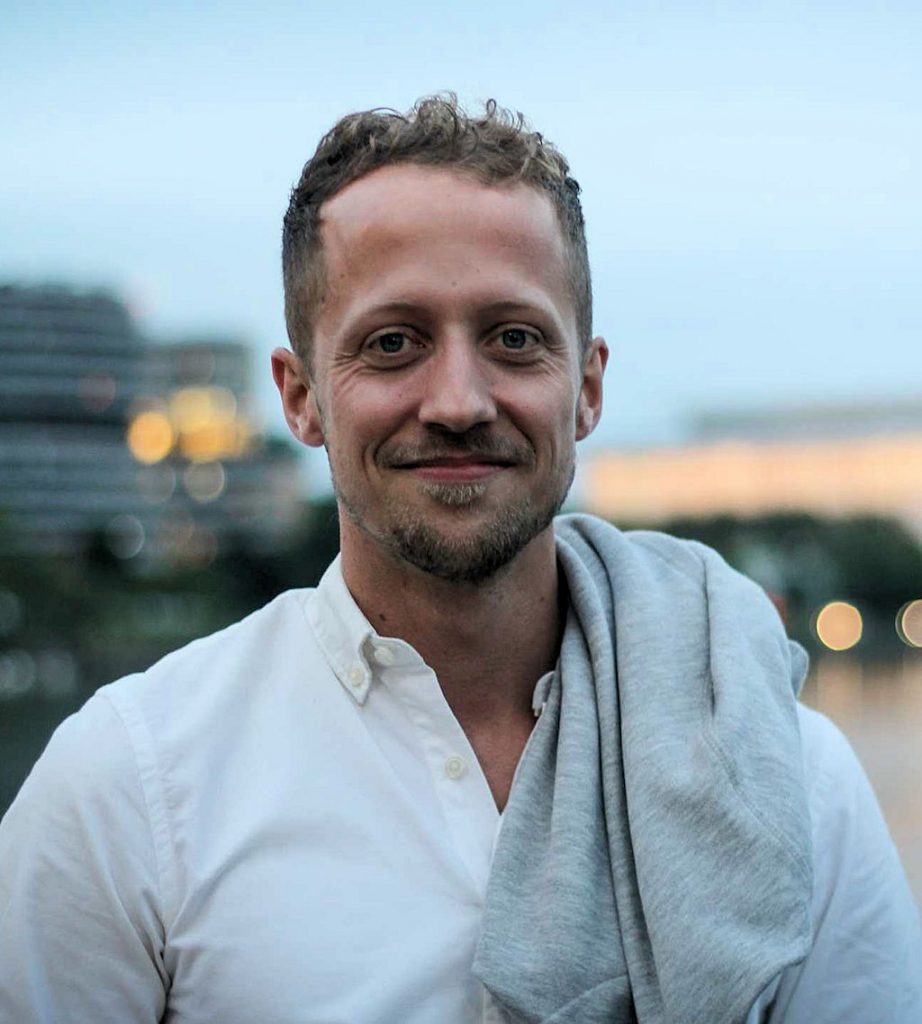 When the Swedish national public television broadcaster announced an open position for a film critic on the weekly show Filmkrönikan, I applied with a handwritten note from my sketchbook. I was fifteen.
I can't remember whether or not I expected them to take me seriously. I just remember taking that open chair seriously, as if it was a throne. Today there is no more Filmkrönikan – and no other film-show on Swedish TV, for that matter. The chair is gone, tucked away in the back of some dusty storage room, and I find myself restlessly looking for another one. It's like the freelance film journalists' version of musical chairs, where you walk around empty seats until the music stops and you quickly need to grab one. Except no one seems to ever get up.
I got into film criticism in the era of post-chair criticism. Anytime an old dragon writing for one of the major newspapers eventually does get up, the chair they've been sitting on all along magically disappears. I remember when I finally got the chance to start writing about film for Nöjesguiden, Sweden's leading free magazine on pop culture. All the initial pride and happiness turned into confusion the minute I heard about the microscopic paycheck (but "great exposure") I would be offered, and the confusion turned into bitterness once twitter told me that, ironically, Nöjesguiden wasn't considered cool anymore. Getting into film criticism in the age of the internet can sometimes feel like showing up late to a party, as the lights come on and people rush to grab their coats.
There's an ongoing discussion about "the crisis of Swedish cinema," as ticket sales for domestic theatre releases reached a record low last year. In my mind, both Swedish cinema and Swedish film criticism are lacking a bit of confidence. Lots of talented people on both sides are fighting for a bag of money that, no matter how you look at it, is far too small. The Swedish Film Institute strives solely for diversity, more gender equality, and better representation, which makes for boring productions as filmmakers try to tick all "the right" boxes when applying for funding. Meanwhile film critics are failing to recognize this, all too often over-praising forgettable productions, while audiences turn to Netflix instead. Both sides could use some new blood or some more chairs. Until then, I'll keep walking in circles, waiting for my chance to take a seat.
Down in Mexico
By Rodrigo Garay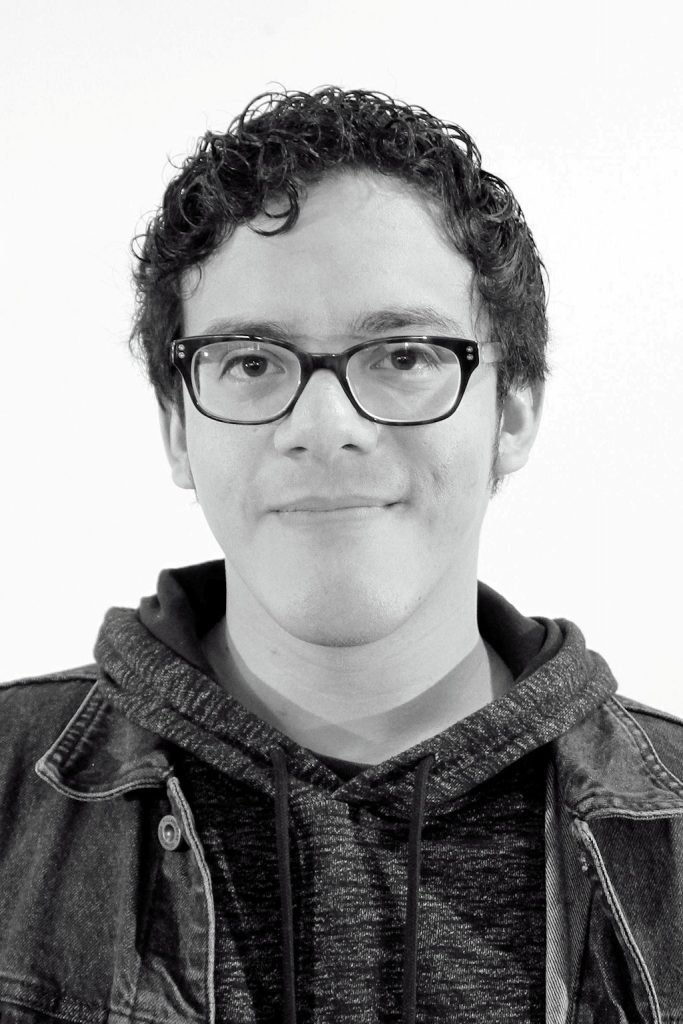 There's a new blockbuster every weekend, and it's almost always the same: TV actors headlining a raunchy rom-com with some sort of dumb wordplay as a title. On the other side of the Mexican film industry (which, for all its shortcomings, remains an industry) stand the radicals playing with language: Nicolás Pereda, Dalia Huerta, Juan Pablo González. Somewhere in between, the brave documentary filmmakers tackling social injustice and venturing deep into the mountains and forests of the poverty- and violence-stricken states of Mexico – works made by upper-class artists who seem to be saying: «It is through my filmmaking that I give voice to those in need».
It is through my writing that I accomplish nothing. At least not in material terms—this is not a social action, but part of a thought process. An inward gaze. This may sound silly, but it's something that I believe explains my relation to cinema: I must have been about nineteen when I first broke up with someone. Six months later, I was watching Daryl Wein's Breaking Upwards (2009) when it suddenly dawned on me that a very important person had disappeared from my life. It was only then, while watching a movie, that I was able to experience feelings that probably should have come to me much earlier. If I had written a piece on Breaking Upwards back then, I would have probably understood my own emotions (and my own perspective on the film) way better.
I guess I started to write "film criticism" (big air quotes) out of love for cinema, and out of a state of confusion the world keeps putting me into. My writing should never give into activism, never serve politics. It's a means to understand what's going on with me as much as with the film I watch. Why did I think that scene was chilling, cruel, or phony? What factors made me relate to Ted Fendt's Classical Period (2018) but not to Ricky D'Ambrose's Notes on an Appearance (2018)? Do I really believe that Kristen Stewart is the 21st century Bressonian model, or am I just repeating what my colleagues babble at every party?
Most of my work as a "critic" (bigger air quotes still) comprises curatorial reviews for Cineteca Nacional—Mexico City's main film archive and cinematheque—where I worked for four years. I've also written short essays for independent magazines like Icónica and Correspondencias, and had the fortune of joining the latter as editor in 2019. While my personal take on criticism might sound self-centered, I understand the duty of an editor is different: to reach out, to try to connect with an audience and our collaborators, so that we can think collectively about raunchiness and language and inequality – three among many fundamentals of the Mexican panorama.
Views from Somewhere
By Adina Glickstein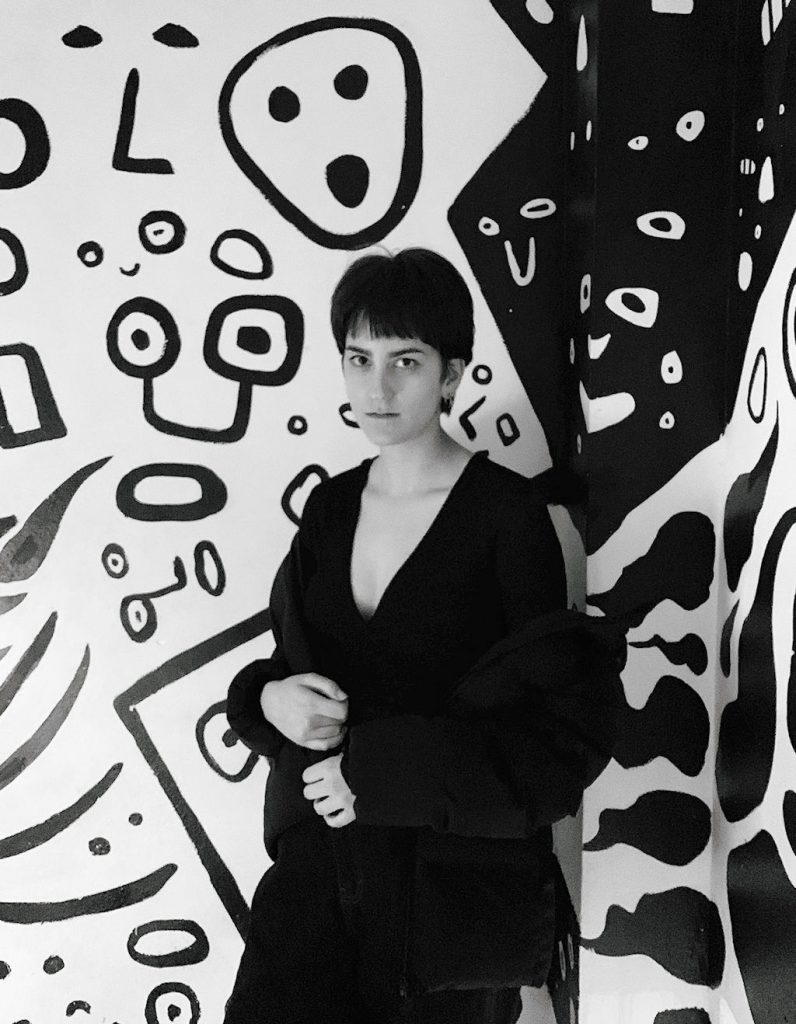 To convey a sense of the headspace I was in when I determined that being a film critic was the most glamorous career imaginable: I wrote my college application essay about Susan Sontag, delighted at myself for cannily dropping her moniker, "the Dark Lady of American Letters," in the opening line. As a senior in high school in Denver, Colorado, I had a keen (if conditioned) sense that I had to end up in New York, and an equally strong intuition that, once there, I would spend most of my time parked in darkened cinemas. I have now lived in New York for almost four years, save for a six-month spell in London, and while most of my early fantasies about life here have since resolved into naive, endearing memories (cue Eileen Miles: "when I simply/am this/green"), movie-going has remained steady, central to my existence. The periods between my ninetyish minute sojourns expand and contract in step with my other commitments, but spending the afternoon at the cinema still registers as an act of self-care.
I'm grateful to be in dialogue with so many other exceptional critics, both here in New York and elsewhere—going to the cinema with friends' slides, easily and comfortably, into a shared night of processing and putting-into-words, often spilling over into strings of ecstatic texts exchanged hastily the following morning. I also feel particularly lucky that I can count among my friends and mentors here such a vast array of writers of all different stripes, all of whom deal with different media in their work and gravitate towards different themes and contexts. Collectively, they inspire me to work beyond the boundaries of traditional film criticism—writing about cinema in ways that feel more unconventional and experimental or writing about other art forms altogether. The interpretive lens that I bring to any kind of art analysis, though, is invariably shaped by my background in film studies, which taught me formal rigor and patient attention to detail and duration. I think that so much of the richness of the critical circles that I run in (if one can be permitted to make such a social calculation about oneself!) comes from the diversity of backgrounds represented – disciplinary backgrounds, personal backgrounds, ages, and life experiences. I don't quite feel qualified to gauge the "state of the field," so to speak, since I occupy a very small niche within it – but I can briefly and enthusiastically nod toward its value.
The Incomparable Community of Film Criticism
By Debbie Zhou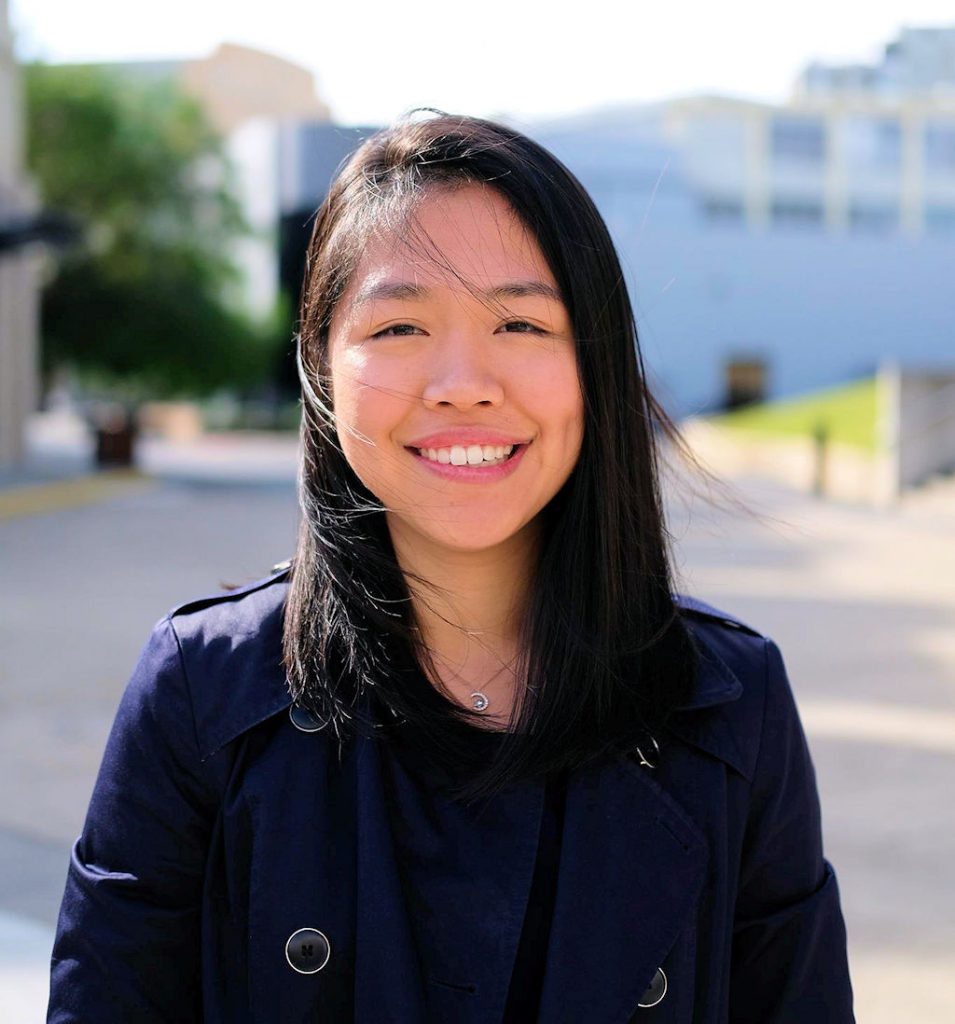 When I think about film criticism, it's always intertwined with the experiences of others. The endless void of the digital world can oftentimes feel overwhelming or seen as a sore spot for its potential toxicity. But growing up, where screens were a constant sight for my set of millennial eyes, it instead became a sacred space where movie obsessions weren't met with judgment; in turn, they were given a chance to thrive. On the internet, strangers became friends, the bond between us fueled by a cyber-vocalization of passions that we sometimes couldn't express in real life.
Cultivated and niche fanbases became an essential dimension to my understanding of and introduction into the world of cinema; there was Tumblr, with its collages of movie GIFs and beautiful graphics, and then there was a tiny, new movie site called Letterboxd, which carved the space for candid 'reviews'. With it, the way I watched movies changed: my brain began ticking during screenings, as I made mental notes, and scribbled down physical ones. The curiosity to discover, to learn with others, was infectious. What was so crucial and exciting were the conversations that followed – a reminder that I wasn't speaking into an echo chamber. These early experiences have unsurprisingly come to inform the way that I approach my role and responsibility as a critic, particularly the dialogue that emerges and flourishes between critics and audiences, critics and filmmakers, and between one another.
Australia's film criticism scene can feel dire due to the modern state (and financial realities) of journalism, as well as the lack of government funding for the arts more generally. There is, after all, only one full-time professional film critic in the country, and in the small publications that pay, the space for film coverage is limited. That's why it's perhaps more wondrous that there's such a supportive network of critics and editors who do their best given the circumstances and still generously make an effort to open their doors to new voices. As a wide-eyed aspiring writer, being included in that community and those conversations was hopeful and encouraging; it made it miraculously easier to feel inspired so constantly and injected invigorated purpose into the craft of writing. I felt it when I met my now life-long friends from Melbourne International Film Festival's Critics Campus, and I feel it when I band together with them to foster emerging writers at our online publication, Rough Cut.
That community – now having expanded beyond the realms of the internet – continues to be foundational to how I write and think about movies to this day. It's filled the pursuit of this turbulent, often uncertain path of film criticism with so many moments of joy and enjoyment. The feeling is incomparable, and it's made all the difference.