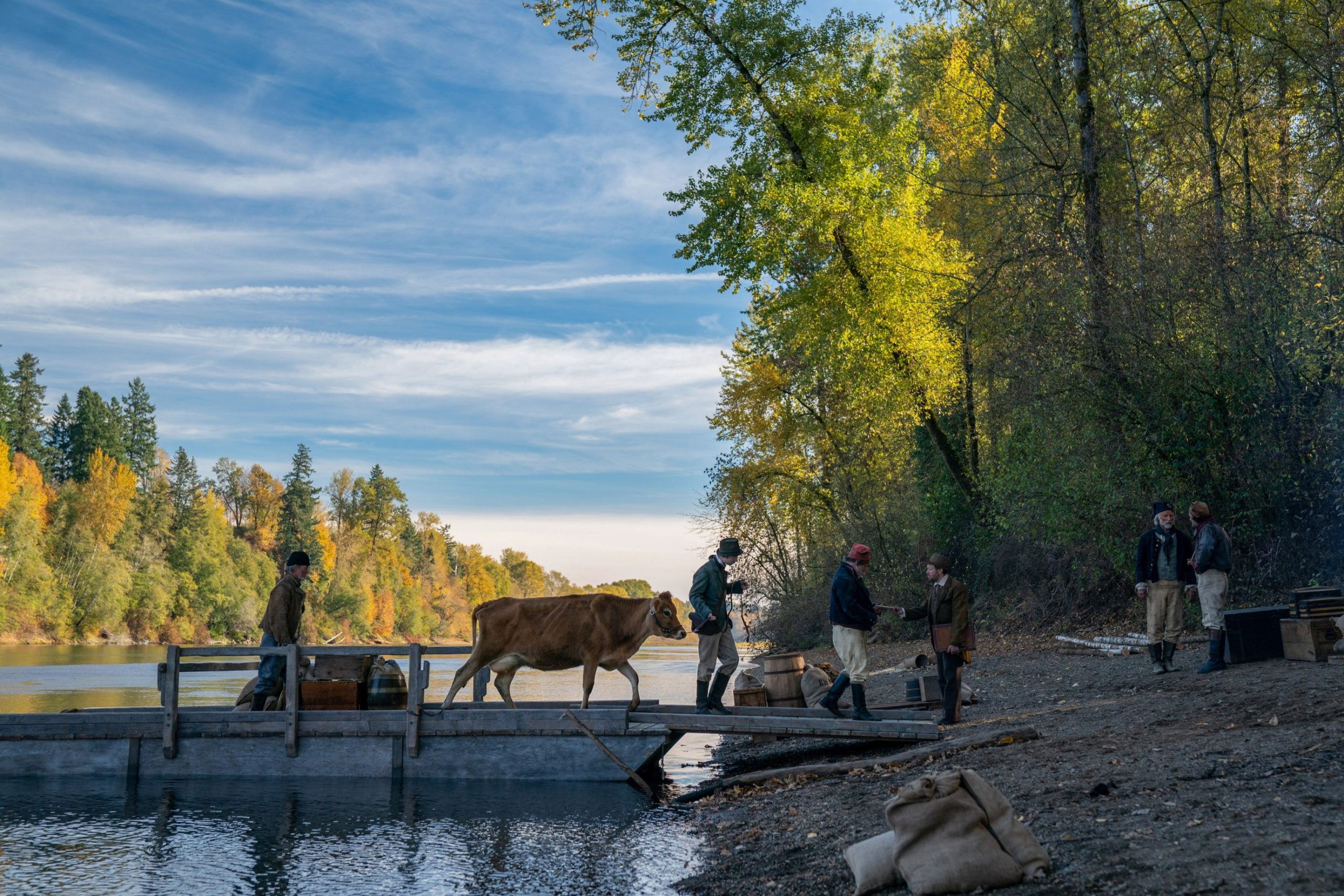 Among the films that stood out in this year's competition section were two American independent films, Kelly Reichardt's First Cow and Eliza Hittman's Never Rarely Sometimes Always. Films directed by women, that give us another view on a man's world (the Old West in First Cow) as well as on a young girl's problems (in Never Rarely Sometimes Always).  
Kelly Reichardt's beautiful, humorous film, "First Cow" starts off in present times with a young woman finding two skeletons while digging in the Oregon forests. Then Reichardt takes us back to the 1820s and the Oregon of the pioneers, when people were either looking for gold or trying, in various other ways, to make a better life in what they believed to be the Promised Land. 
It is there that we me meet Otis 'Cookie' (John Magaro), a cook and member of a group of skin hunters, and later, King Lu (Orion Lee), a Chinese immigrant, found hidden, naked, in the bushes having been chased by Russian thugs. Otis will hide him, and a friendship will develop between them, this friendship being one of the main themes of the film (referred to in in the film's epigraph: "The bird a nest, the spider a net, man friendship", William Blake). 
Otis returns to the art of cooking when he discovers the only cow in the area, belonging to a rich British aristocrat, and starts to milk it secretly in the evenings and making delicious cakes that are in great demand with the locals, while King Lu starts saving their money for a future move and a bigger business in San Francisco, hinting at the way the nascent capitalistic society (small businesses, e.g. Otis's, vs. the big companies, the cattle barons and evolving industries) will develop over the next century.  
Reichardt (Wendy and Lucy, Night Moves), with the help of co-screenwriter Jonathan Raymond (who also wrote the book on which the film is based) and lots of humor, joyous playfulness and minimalistic dialogue, develops the two characters beautifully, placing them in their specific social environment. In the vast unexplored open spaces of Oregon, where the pioneers were opening the first paths to the West, recording life as it really was with a realism that we rarely see in cinema (dirty, muddy streets, the unfriendly, squalid outpost, filthy men with sloppy, hand-made clothes and boots with holes, poor, downcast girls being exploited in the worst ways, and generally a West that had nothing to do with the myth as presented in ordinary westerns), she offers us an authentic Old West closer to Robert Altman's film McCabe and Mrs. Miller or Sam Peckinpah's The Ballad of Cable Hogue – with Christopher Blauvelt's cinematography, shot in the old 4: 3 format, insisting on both the harmony and beauty of the open wild spaces as well as on the squalid streets and the melancholy atmosphere of the places inhabited by people.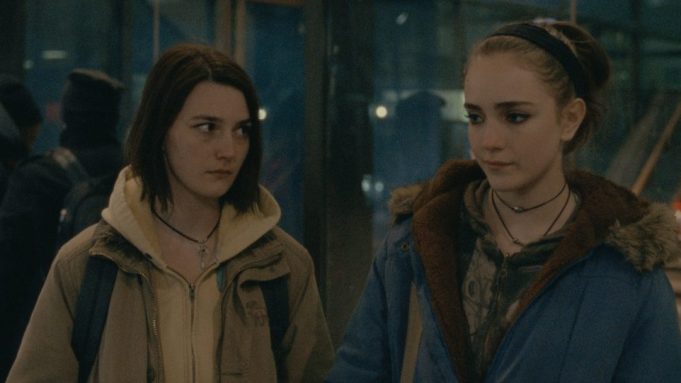 Coming straight from Sundance, Eliza Hittman's independent American film Never Rarely Sometimes Always was among the most tender and beautiful films we saw in this year's Berlinale. With two young, emerging female protagonists, Sidney Flanigan and Talia Ryder, and based on a script written by Hittman, the director follows her two teenage girls on their journey to New York where the 17-year-old Autumn (Flanigan) is going to have an abortion without her mother's knowledge.
Hittman managed to make a wonderful, tightly-controlled road-movie, where the two girls, Autumn and her 20-year-old cousin Skylar (Ryder), try, with the little money they have, to spend their two days in New York with scarce food and without a place to sleep, resting as much as they can on benches, at bus and subway stations. Her camera follows the young heroines during their roaming of New York, their meeting with a young man who wants to take them dancing (and who, in the end, helps them), and during Autumn's red-tape meetings with the various clinic assistants (the question and answer scene "never, rarely, sometimes, always" is one of the most revealing and enjoyable in the film) in a New York City that we rarely see in films. With Julia Holter's expressive music, sparse dialogue, and striking simplicity, Hittman gives us an honest picture, away from any melodrama, bathed in a lyrical mood, of the acute and heart-breaking problems that young, especially poor, girls face when they decide to have an abortion. With two, I must add, compelling performances by her two protagonists.
Ninos Feneck Mikelides
© FIPRESCI 2020
Edited by Karsten Kastelan