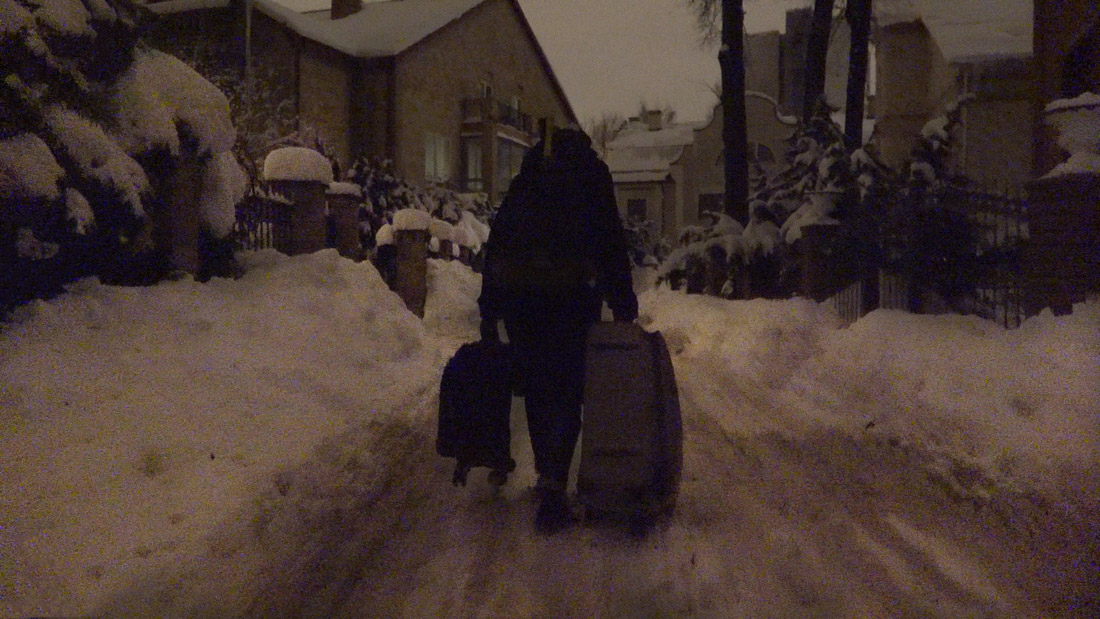 Chechnya, is located in the Southeast of Russia and is ruled as an independently administered region. David France's documentary film, unlike its title may suggest at first glance, is not suitable for touristic promotion. The entire recent past of Chechnya has been marked by violence and destruction. After two world wars, the domination by Russia and the persecution of cultural and religious minorities, there has apparently also been a period of reconstruction and recovery.
If one looks at the oppressive picture described in the documentary Welcome to Chechnya, however, this seems to have long since passed. A new scapegoat enables some dissatisfied people to live out their frustration, anger and above all their desire for recognition. The hunt for homosexuals is on. As macabre and tasteless as this might sound, that's how the reality the movie presents feels like. Men and women whose homosexuality or transsexuality becomes known, fear for their lives. The threat comes from both civilians and police officers. Everything happens under the eyes of the local President Ramzan Akhmatovich Kadyrov, who is known for his right-wing extremist views and has been accused for years of numerous human rights violations. He can count on Putin's official support. which makes him a powerful politician in Russia, one that presumably will be hard to bring down.
The film follows several activists who try to help all those endangered by organising asylum for them abroad or by taking them to secure accommodations. We witness, for example, the phone call of a young woman who is being blackmailed by her uncle. If she doesn't have sex with him, he will denounce her to the police, because he has found out that she is a lesbian. Another young man has already made the acquaintance of the police. He was tortured in prison and thought he had to die. With his boyfriend and his family he now wants to emigrate to Canada. In a sensitive and non-sensationalistic way the camera follows them. Their fear, their powerlessness and also their anger about being forced to flee is captured and reflected in their faces, there is no need for many words of explanation.
At several points the viewer believes himself to be in a crime and espionage film. Camouflage, evasion and distraction, hiding and fleeing are part of the everyday life of many people who are exposed to an arbitrary threat of violence. The density of the film evokes an overall fast rhythm that further increases the tension on the viewer and expresses itself in physical pain. It seems impossible to shake this off again. Without being sentimental or giving you the feeling to proceed in a opportunistically-tendentious way, Welcome to Chechnya takes a stand and – above all else – shows one thing clearly: fanaticism doesn't follow any logic.
Teresa Vena
© FIPRESCI 2020
Edited by Karsten Kastelan