Life is but a preparation for death in the Chinese film To Love Again (2022) by Gao Linyang, which won the FIPRESCI Jury Prize (and the official jury prize) at this year's Rotterdam International Film Festival (IFFR). Death is just a place to reunite with one's beloved ones, and a way to heal the emotional traumas and wounds of life.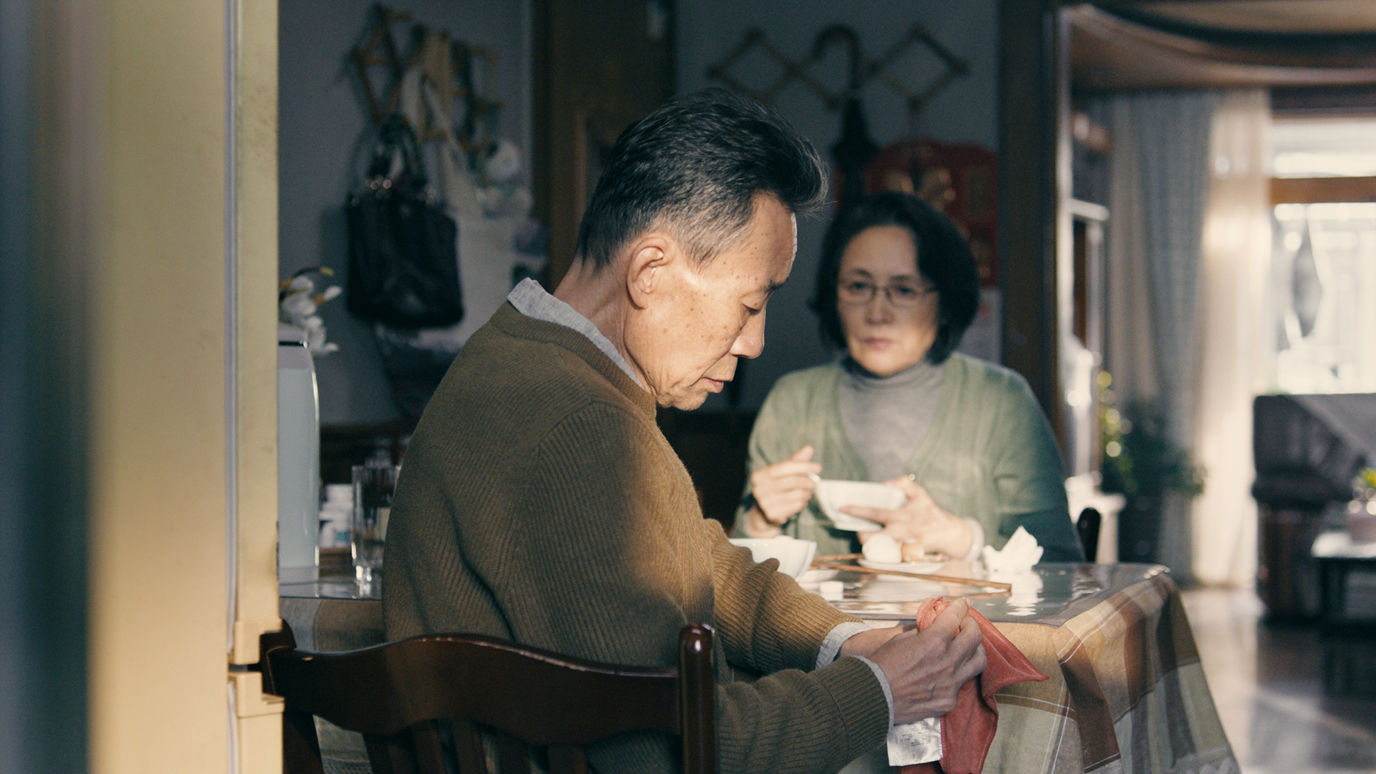 Ironically, the film begins with a mass wedding party, a communal vow-renewal ceremony for old people, dressed in western traditional white gowns and black suits, singing and dancing and hugging each other as if life is just a picnic. This celebration of hope and joy, however, soon turns into a story about the best way to be buried, and to bury the burdens and upheavals of life.
As the story of Linyang's fiction debut unfolds, we follow elderly couple Li (Li Xuejian) and Nie (Song Xiaoying), who have been married for over thirty years. Directly after their participation in the ceremony, we see them hurry to get changed and instead dress in their normal clothes, to face the reality of their death.
It all begins with a friend of them who is dying and therefore looking for a future suitor for her husband. Li also learns that the grave of his deceased first wife has to be vacated, and the news opens an old unhealed wound in his past. Out of guilt (we find out later that his wife died after he was sent to a "reform institution" for political reasons), he thinks of moving her ashes to be buried with him and his second wife in the same grave. But this is not an easy decision for Nie, who's also aware of the destiny of her late first husband, and eventually asks if it is possible to bring his ashes to join them, too.
As somber as it seems, the film has also its funny moments, and Linyang masterfully keeps the thread between realism and melodrama, comedy and sincerity. He packs a heavy dose of emotions in a restrained artistic direction and almost documentary-like narration, elevated by the natural acting, and a poetic and dramatic cinematography.
We follow Li and Nie searching for a final resting home for their bodies and souls, negotiating the best prices for their coffins, discussing the future arrangement of their ashes, their memories awaken. They find themselves confronted with the monsters of the past and have to reconcile with their feelings of loss, guilt and yearning.
Sad but never sentimental, slow but never sluggish, Linyang weaves everyday life details with meditation in this "little odyssey" about the meaning of life. To Love Again is a multilayered film, which could be read on a political, or philosophical, or humanistic level. It is a light and enjoyable mélange of them all.
Essam Zakarea
Edited by Pamela Jahn
© FIPRESCI 2022