There were only a few women directors in the main competition, but Paola Casella highlights the many interesting female roles onscreen with both their varied stories and characterizations.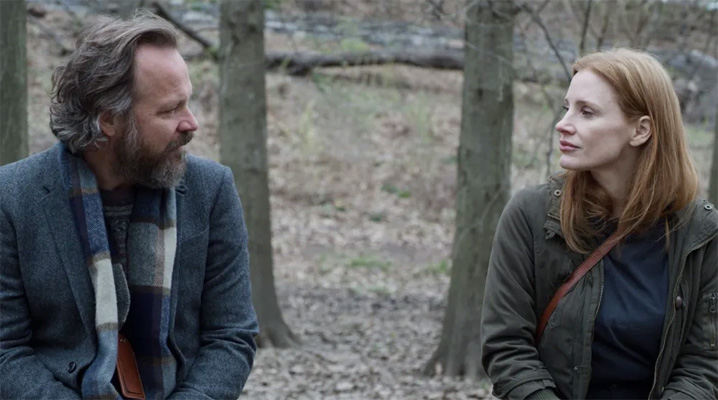 Poor Things by Yorgos Lanthimos, winner of the Golden Lion at the 80th edition of the Venice Film Festival, saw at its center a young woman, Bella Baxter, who is given a second chance at life, and an opportunity to see the world with fresh new eyes, thus ignoring all social and cultural restrictions associated with the fact that she belongs to the female gender. Her behaviour is therefore deprived of unnecessary caution, sexual inhibition and an acceptance of her 'approrpiate' place in the Victorian world, and she becomes what nobody else around her is: a person completely free to decide for herself, and to own her body and soul. Emma Stone, who delves into the character of Bella with unabashed joy, didn't win the Coppa Volpi for acting only because festival rules state that the winner of the Golden Lion cannot be awarded any other prize.
Bella is not the only assertive female protagonist in this edition of the Venice Film Festival, which saw few women directors in competition, but a good share of interesting portraits of womanhood onscreen. Even Enzo Ferrari's long suffering wife and his lover, in Michael Mann's film dedicated to the founder of the scuderia of the race cars bearing his name; prove to be outspoken and combative, since neither settles to be the silent companion of a powerful man. The same can be said of Felicia Montealegre, the actress and wife of conductor and composer Leonard Bernstein in Bradley Cooper's Maestro: a determined and creative woman who barely tolerates her husband's infidelities (and has a hard time accepting his homosexuality) but stands her ground and tries to keep her marital relationship on an equal footing. Also, Priscillla Presley, namesake of the film by Sofia Coppola, gradually steps out of the shadow of her husband Elvis, in order to regain her autonomous place in the world.
Likewise Ann Barbara, the widow who, in the drama The Promised Land (Bastarden) by Nikolaj Arcel, fights oppression in 1755 Jutland, is just as resilient as the film's protagonist, ex-captain Ludvig Kahlen (it probably helps that the novel on which the film is based was written by a woman, Ida Jessen). Sylvia, the protagonist of Memory by Michel Franco, struggles to overcome alcoholism and a history of abuse, but will not shy away from a new relationship with a man suffering from dementia. Finally it is Alice, the female half of the couple of ex-partners at the center of Out of Season (Hors Saison) by Stéphane Brizé, who will determine the fate of their love story.
Even more assertive is the protagonist of Origin by Ava DuVernay: a Pulitzer Prize winning author whose theory is that the racism against African Americans is part of a worldwide caste system. Furthermore, in the nightmarish drama The Beast (La Bête) by Bertrand Bonello, a woman, in three different periods of time, tries to overcome her fears and shows all her human complexity. Finally, the title character of Holly by Fien Troch is a 15-year-old with a gift for healing people and for predicting the future, attracting the attention of an entire community.
In the festival competition there was also space for two older women of character: the mother-in-law in Coup de Chance by Woody Allen, who sees things much more clearly than her daughter, and the immigrant from Afghanistan who in Green Border (Zielona Granica) by Agniezka Holland tries to escape Taliban oppression by crossing the border between Belarus and Poland. Finally, Woman Of… (Kobieta z…), by Malgorzata Szumowska and Michal Englert, offers an interesting reflection on womanhood in which a male protagonist identifyies himself as female and takes a long journey towards transexuality. The role of Andrzej who becomes Aniela is very convincingly played by a cisgender actress, Małgorzata Hajewska-Krzysztofik.
Paola Casella
Edited by Steven Yates
© FIPRESCI 2023