Intro Essays
• Fighting for Girls
by Susana Bessa
• Where to Speak From (and When to Stand Up)
by Mariona Borrull (they/them)
• My Life As A Double-Bill Projection
by Oyku Sofuoglu
• The Moment of the Movie in Which I Encounter Conflict
by Fabiola Santiago
• An Invitation to Receptivity
by Łukasz Mańkowski
• Juli & Me
by Rebecka Bülow
• A Portrait of the Young Man as a Critic
by Kayode Faniyi
• Awash in Images
by Will DiGravio

Fighting for Girls
by Susana Bessa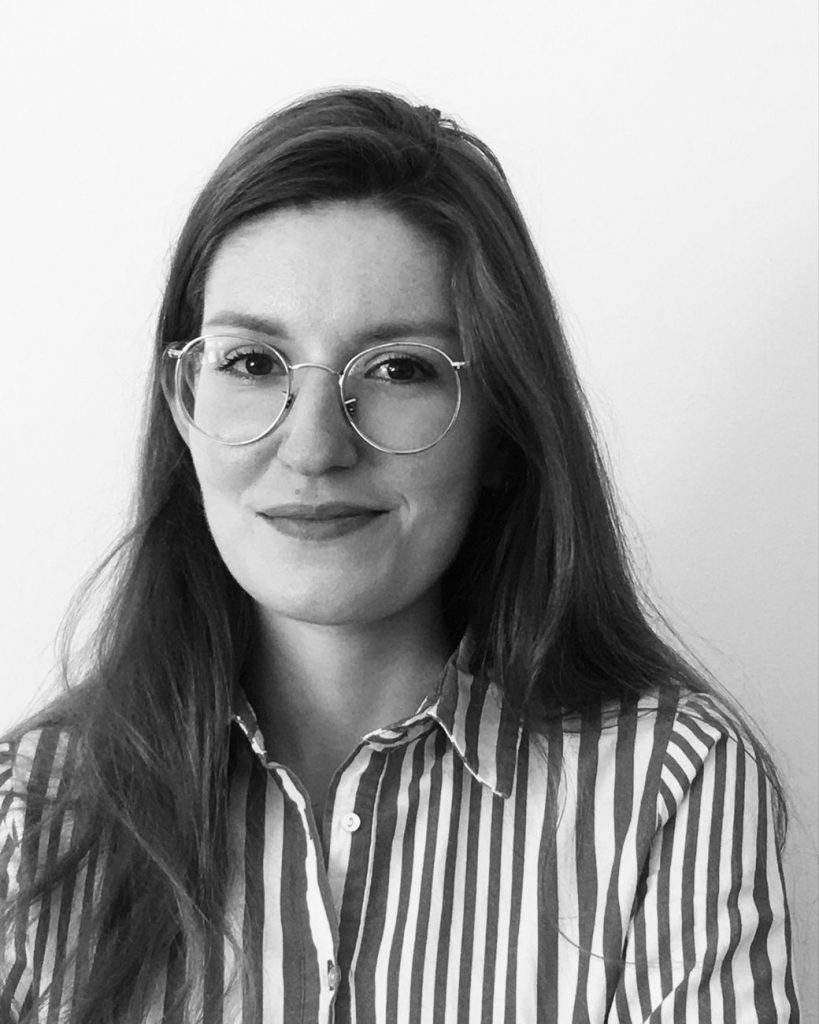 The year is 2007. I'm 13. I've been writing about films for a couple of years in my school notebooks. Notes on the margins, sentences that come to me fully formed during life's intervals such as queuing at the cafeteria every day. I soon start to realize that the best words run away from me much too quickly. And I start to feel the desire to preserve and collect them. I buy a voice recorder. It becomes routine to speak to it and transcribe the words later. I get published for the first time in a film magazine. My words appear on print and I'm unaware of what it all means. Around that time, I write a paper for English where I choose filmmakers as representatives of European countries. Cinema I had just become acquainted with. Chantal Akerman for Belgium. Ingmar Bergman for Sweden. But my teacher stops the presentation mid-way. "Wim Wenders could never represent Germany. He shot in Germany, but he's American." I try to argue with her, but it's impossible. And as her eyes beam with condescendence, she puts a halt into the whole thing by saying that I'm not a film critic. And she doesn't stop there. She completes. "Do you know any girls who are? Girls don't become film critics." Suffice it to say, I've been taking this with me everywhere I go.
As it turned out, my teacher was not wrong. The bad memory she provoked eventually turned into a formative moment in my path. It socialised my ambition rather than antagonize it – even though I feel I spend more time thinking about writing than actually doing it. Whenever someone asks me to talk about my being a writer now, I always start in a sentimental place, but I tend to end up discussing the body of Portugal's film criticism, because nothing feels so intrinsically related to my persistence. It's not just that the scene is male-dominated. The problem stems from it being too normative for anyone of my generation to swallow as healthy. In addition to that, it's too uniform a shape and it lacks in layers and intensities what it makes up for in egotism (and quite frankly, stuffiness.) It was a shock coming back from London to find that the boys in the boys' club still felt there was a need for one. Sending pitches seemed irrelevant in this running wheel of nepotism, where it's not the work that matters so much as people recognising you as one of them, whatever that may mean.
I've since found myself in the bilingual writer. It suits me. Portuguese being a less accommodating harsher language, it feels inventive to bring clarity into it, which is what English does best. Shorter sentences, less flourishes, more exactitude. And then inject the southern European poetry into the English, like painting with deeper colour tones. In the mapping of my frustration lies this identity of the writer that conspires about taking up space whilst already occupying it. Being selected for Berlinale Talents this year feels very much like an ode to that. And especially given that I look to cinephilia for the comfort to imagine the future, nothing thrills me more than meeting other writers who, in their own ways, also try to edit the real. Much like Pamela Hutchinson's words, as we walked the streets of Lisbon this past summer, seem to indicate – "You just write it all down. And then you edit it into beauty." -, it's all about ironing transitions. Between sentences and generations. Erase this. Add that. That's what I'm trying to do.

Where to Speak From (and When to Stand Up)
by Mariona Borrull (they/them)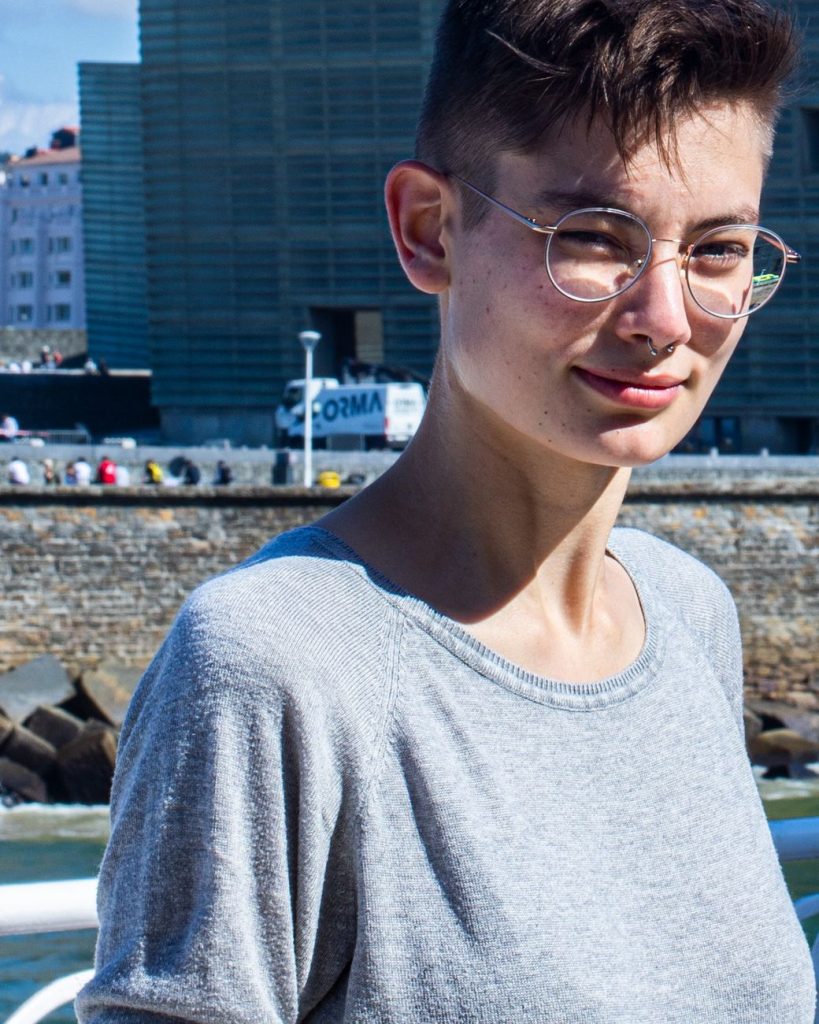 Writing has always been a safe space for me. That's why I've kept doing it, in spite of lacking hope in any financial stability or future holidays. Film criticism has always provided me the chance to gibber about my most inner self without ever putting me in danger. On the other hand, clues of my never-ending insecurities, and perhaps hints of narcissism, can still be found in my reviews. With time I have also discovered an authentic passion for festival-going, and the strange mental hubbub we all get into between sessions, the accumulation of images and ideas that makes everything out on the street more vivid, more alive (this state usually comes from stress and sleep-deprivation, so now I'm working on how to make the best out of it).
One basic principle: every movie deserves to be thought through, even the most mediocre ones. I spent years working for a distribution company specialized in cheap Japanese live-actions, so I've learned to find beauty in lurid wigs and intelligence behind the crappiest vfx. My favorite films to write about are usually those that could have been shot at home. On the contrary, every day I feel more skeptical about those pieces that demand you understand them, you decode them (or else). For me, writing about cinema is more about translating intuition into words, and then seeing if your ideas hold up. It comes as a dialogue, or a game, not a transcription. When I detect that a movie is trying to make me feel or think something, I can only raise an eyebrow.
But, at the same time, I feel this distrust is useful only to discuss about my fears, not about cinema. At least, not in any meaningful way. So, how can I become more flexible? At Berlinale Talents I would like to address my fellow colleagues on what position they take towards the films they see: if they ever use the first-person "I", if they let their doubts in, if they describe, or narrate, or both, how they handle films they don't feel nothing about, even if they allow themselves to be fans. Where do you write from? Is this *a thing* for you too? I identify as non-binary and use gender-neutral language to write in Spanish, a language deeply rooted in grammatical gender (either masculine or feminine). So every time I have to write a few lines, I end up putting a lot of myself in my words. If the "me" in the text matters, it matters enough to be constantly questioned.
In Barcelona, film criticism is so precarious that there is practically nobody my age (25) who can make a living out of it. Spanish young critics lack any collective strength, sense of school and a steady arena for constructive debate (I'm pretty sure Twitter is not suitable for that). We're so busy making ends meet that we've lost focus. And now that cinema has to fight for a place in our saturated public discourse, a thoughtful, focused conversation is much needed. Where do we write from, I say? I'm confident that, in what we do, there must be a space between that wit readers enjoy and are hoping for, the sheer honesty films demand and what our pieces lack and we still aren't able to describe, whatever that is. Only navigating between these three shores will allow us to fit into a landscape that is no longer waiting for us, if it ever has.

My Life As A Double-Bill Projection
by Oyku Sofuoglu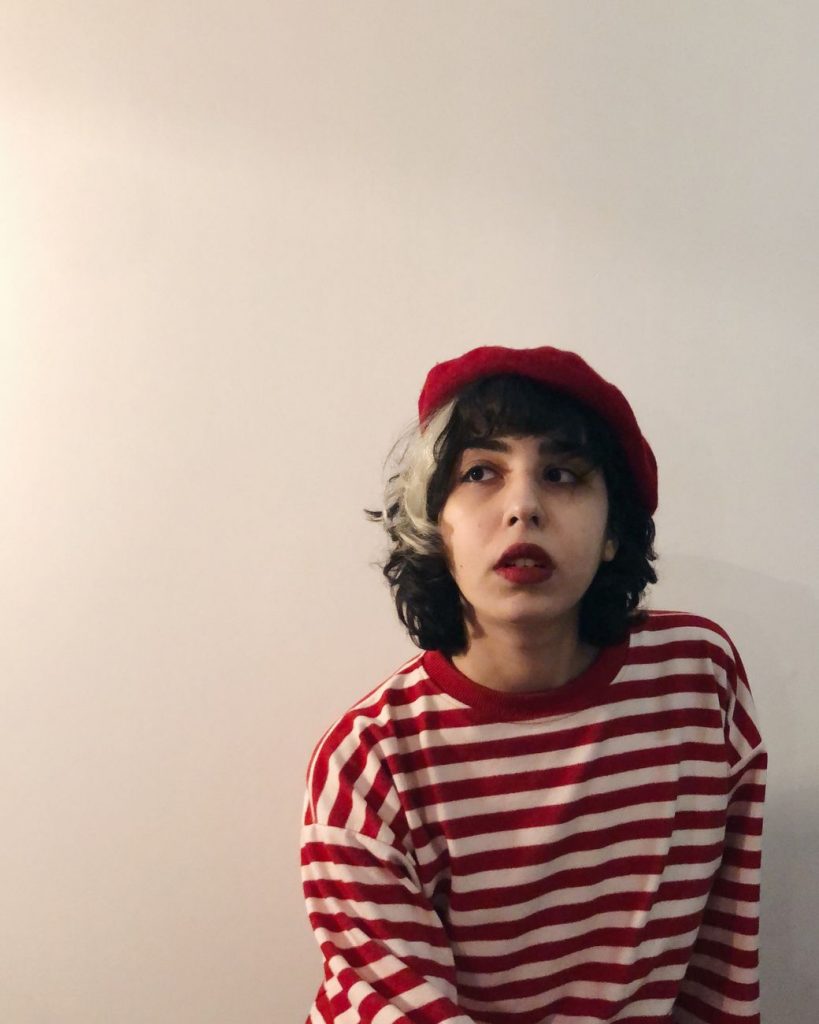 The beginnings are the worst—a blank page in front of me, waiting with open arms to be filled with words. To be honest, I was never fond of aligning famous names, festivals, or awards one after another to talk about images, sounds, and emotions. The same thing goes for introducing myself. Titles, universities, scholarships are always just a one-click away. When I write, "Describe, describe, describe!" says a little voice inside me all the time. Tell us what you see, hear, feel. So, I'm starting with a description too. There I am, sitting on a couch with the computer on my lap. The room is dark since the curtains are closed. Then, the camera decides to discover my body and comes closer. My legs are intertwined in an awkward position. Plenty of cups everywhere. Empty or half-filled with stale coffee. My dirty laptop has quite a messy desktop. And the poor browser is exhausted by processing all those tabs simultaneously. You can see my crossed eyes there: Tried from reading, seeing, and thinking. Thinking with the eyes, that's one of the main points of film criticism, namely an extremely challenging rule for a person suffering from -12 diopters of myopia for sure. No, I'm not telling you a melodramatic, heartbreaking scene here. Instead, what you see is a battlefield, where I try to fight my inner (or outer) deficiencies with words. Writing is my way of transforming the visual world beyond my reach into something more familiar, something that's coming from me.
I'm also familiar with the crystal-clear jargon of the academic world, claiming a so-called distance and objectivity vis-à-vis your subject. Meanwhile, criticism gives me the chance to express myself with my own words, to assume my position as a unique person with specific identities, preferences, inclinations, prejudices, or weaknesses. That's why I perceive it like a battle scene where my subjectivity struggles to come forward and have her voice heard. At first, it may seem aggressive and violent to put it like that. But self-expression is only one side of it. Criticism also gives me multiple possibilities of encounter, a way of confronting myself with a collective work—namely a film in which other subjectivities are inscribed. The self comes forward to discover different visions and experiences find similarities or dissonances with one's own, share them or even argue with them.
I remember myself watching a film for the first time. I was in kindergarten, and we went to see Chicken Run with my class. All my friends were laughing through the movie, but I had to leave the theater in tears before the second half. In a pretty childish way, I had identified with those chickens and took their sufferings very seriously. "How can an eventual death be turned into a gag? Should I laugh at this?" I asked myself. My first cinematic experience has also corresponded to the first realization of my subjective position as a viewer. Chicken Run made me ask questions about what I see, but Kieslowski's Trois couleurs: Bleu made me realize that I can and should express my own answers to those images. I wanted to respond to that scene where Julie scraped her hands violently against a wall. I wished to find a way to speak with the image of blue, shimmering marbles hanging from the lamp. I had to invent my language, my way. From Chicken Run to Bleu, I followed an interesting path indeed. Yet still, here I am. Sometimes arguing with images and sometimes crying over them.

The Moment of the Movie in Which I Encounter Conflict
by Fabiola Santiago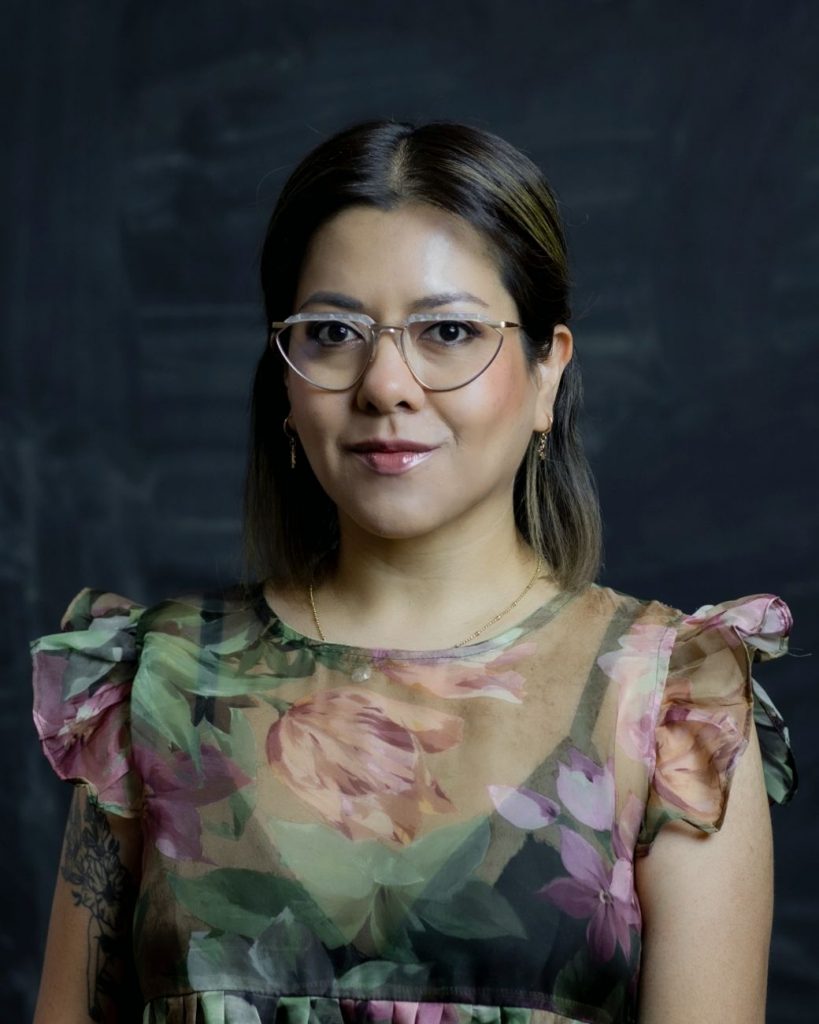 It was a gift for myself to procure some companionship in the books inhabiting my childhood home. Back then I wasn't aware of it, but I had a hard time engaging with my surroundings and making friends while growing up. The struggle became less of a lonely landscape when I walked through the pages of those books, and by the time I was a teenager that land of personal solace expanded and reached the territories of movies. There was a special comfort in spending entire days watching cartoons, and rom-coms, and the Gus Van Sant, and Hitchcock, and Emilio Fernández films I could find in my hometown in southern Mexico. My way to explain and express my inner self was the pile of words I began to gather in the form of fictional stories, personal essays, and film reviews. Still, something was missing, and I kept looking for some light on the screen. By protecting myself from the overflowing outside stimuli and hostility, I felt calm and I felt safe.
***
It's 2019. I'm talking with female colleagues about the wave of sexual harassment testimonies that had recently struck the circles of Mexican writers, artists and yes, filmmakers. Suddenly, one of us shares an experience of gender-related violence. That has happened to me, too. And to me. And me.
We realized it happened in Hollywood. But also in the local film festivals we worked at, in the independent films of award-winning Mexican directors, in the renowned film schools, and even in our own bedrooms. It then became obvious that the images on screen and the absence of gender perspective in Mexican cinema history are not innocent. The brutality against women hits this country on different levels, including the stories on and behind the camera. It's just that very few people spoke or wrote openly about it.
This is the moment of the movie in which I encounter conflict, and the sunset loses its bright tenderness—films are no longer a safe place to me.
***
Good manners dictate that it is distasteful to yell our feelings. The film writing canon demands us to stick to the limits of films when discussing them. How convenient that is when you're not the one being overlooked. How oppressing that is when you have something upsetting to say about the people making the rules.
I started writing about films professionally as a way of earning a living in a newspaper. My writing is still impregnated by journalism in the meticulousness I pursue, but I now try to play by the rules my colleagues and I have created, starting by speaking up about the issues that matter to us, whether it is the lack of gender parity in the industry, the inconspicuous misogyny of a script, or simply our enthusiasm for an upcoming film. Nowadays I coordinate Lumínicas, a website I co-founded with friends in an attempt to embrace our emotions alongside our thoughts, and write in a manner that does justice to our experiences as women. As we stated in our manifesto: "We write in the same way we watch films—from a reality that is unequal on screen and behind it. They have told us we should ignore those circumstances; we are determined to change that." Our underrepresented gazes matter. Our stories of violence matter. Our precarious hometowns matter. Our racialized bodies matter. We matter.
As painful as it might be to face uncomfortable topics, writing has become my way to demand a place in the world and my vehicle to connect with others. Films and writing are, more than ever, a gift to myself, because they are no longer my lonely calm space, but my bridge to the world and its complexity.

An Invitation to Receptivity
by Łukasz Mańkowski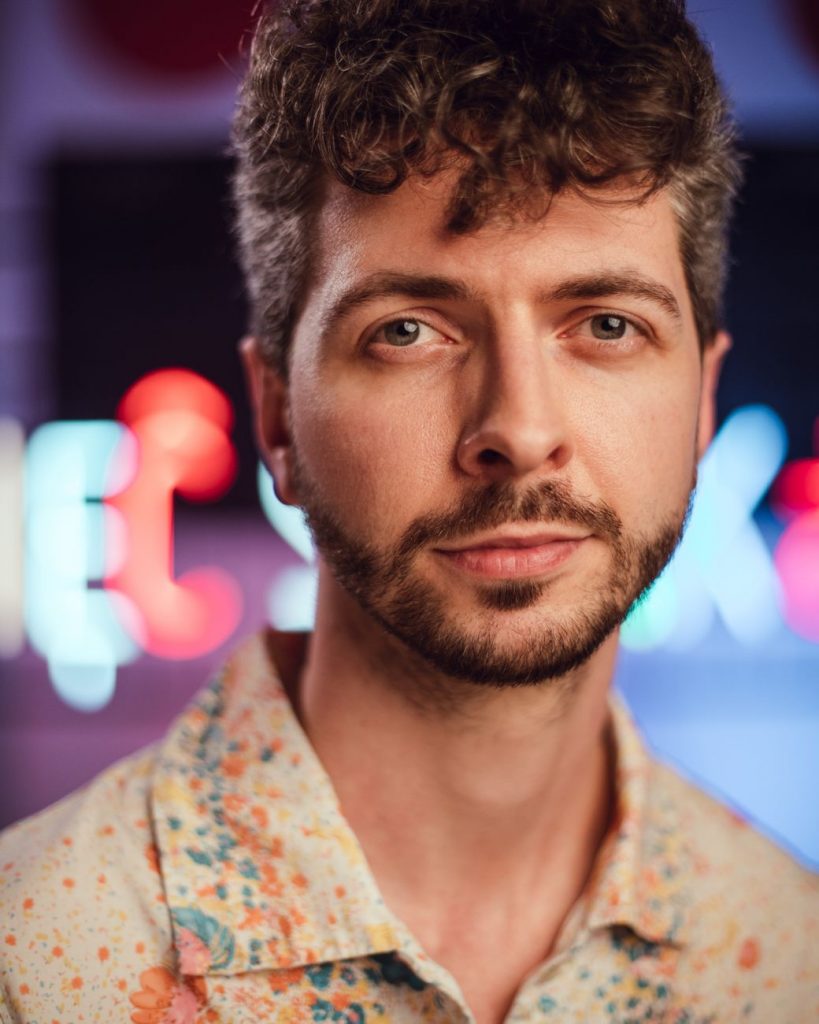 As he glares at the white screen of the laptop, extensively trying to figure out what it means for him to be a film writer, he starts to wonder if that would be fine if he wrote the piece about himself in the third person. Would that be too much of a self-mindedness? He likes doing interviews, after all, always writing about someone else—telling stories of unfinished projects or uncovered details; the stories made of love, but then again, of hard labor born out of excessive planning. Asian Cinema—that's what he's been obsessed about for a few years now.
He's trying to remember very hard all of these interviews he wrote; how he would introduce the people behind the work, trying to be clever and ingenious, trying to come up with something else. If only he could possess the knowledge of how to write about oneself.
He looks hale, but somewhat bookish. The gray hair running over both sides of his head—people started to say he looks over 30 a long time ago, even though he was still in his twenties—is a result of studying Japanese; the curly hair, he says, has swirled from the crazy films he watched. He never was particularly fond of his sense of humor, he says, nor the style of his writing for that matter, but it didn't bother him to start venturing into the films. And invite others to reflect on them through his eyes.
It all started with the Japanese classics—Kurosawa, Ozu, Mizoguchi—then contemporary ones—Koreeda or K. Kurosawa—or New Korean filmmakers that swept across the world. In those films, he would find something he considered his own; despite the cultural barriers and geographical distance, he felt he was closer to himself then than when he watched films from his cultural sphere. That made him realize, he wants to find the roots of it all. He went on to study Japanese Studies and then Film Theory. Suddenly, he found himself in his final year of the PhD in Warsaw (Faculty of Artes Liberales), researching Japanese New Wave, translating Japanese, and teaching about the blissful worlds of Asian Cinema, for that sharing and paying forward meant a lot to him.
A few years back he engaged in film criticism and programming as well. Going to the film festivals, participating in the young critics' workshops, feeling the flow of people's energy—soon he discovered he was really into interviews, or the encounters as he would call them. He finds himself well in improvisation—leaving things up to the randomness, the thrill of the unknown, reliance on observation. Every encounter is like an invitation to receptivity—from the moment of watching the film, through the preparation to the talk, to the talk itself—like the process of attuning to emotional permeability in Hamaguchi's Happy Hour or Drive My Car or the sonic-seeking journey of Apichatpong's Memoria.
Writing still feels to him like opening his insides out; the body shivers with insecurity, the mind balances between the imagined comfort zone and the utter lack of it. He wishes to be more confident about it, to wash away the doubts about writing, the purpose of it; and to engage in the dialogue with other weary souls he hopes to find along the way. The world is changing and so is the nature of film criticism. He hopes to be a part of this change and then invite others to be receptive to it.
Where will he go after Berlinale Talents? He's not sure. But that's the point. That's the beauty of it—to venture into the realms of the unknown. He will be somewhere around, hopefully, whispering through his words—I'm blissfully yours.

Juli & Me
by Rebecka Bülow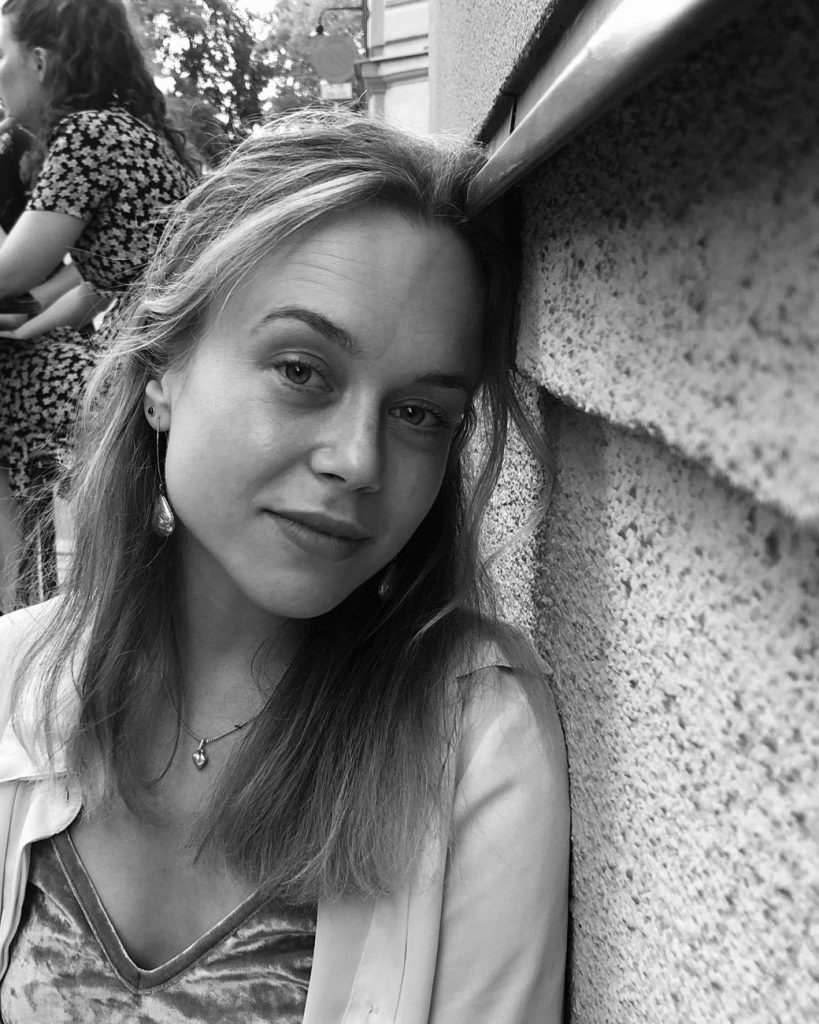 I spent last week in covid-isolation at home in Stockholm, lying down on my sofa, blowing my nose and watching Márta Mészáros trilogy: Diary for My Children, Diary for My Loves and Diary for My Mother and Father. It follows Juli (the director's younger alter ego) from her teenage years to early adulthood in Hungary during the 1950s. Her parents are dead and she's forced to stay with her foster mother Magda, a functionary in the Stalinist regime.
Márta Mészáros portrays Juli with such care and respect. She lets her have all kinds of desires: emotional, artistic, intellectual and sexual, and she acts with her own purposes, not to please the audience. Juli wants to be a filmmaker. When her surroundings don't take her ambition seriously, the film still does.
In one scene, Juli returns to the apartment block where she used to live with her parents. She photographs a young girl playing in the yard. She sees her younger self in someone else, mirroring how Márta Mészáros watches herself in Juli. And I somehow get the feeling that I also see myself, when watching them. Not because I share their story (I don't) but because the film establishes this certain gaze.
I'm interested in how identification is articulated in film criticism. That moment, when I feel the film is watching me back, is so strong. How can I be honest about it in my criticism, when and why is it relevant? These are questions I'd like to discuss at Berlinale Talents.
I started writing in smaller Swedish publications nine years ago. Back then, every text was a reason to research a genre; that's how I got my film education. I lied to the editors, or I felt like I was lying, because I wasn't open about how little experience I had.
At least I was truthful about my desire. So is Juli: she wants to be a director. When the jury at the film school in Budapest makes fun of her for wanting to get in, she goes to the film school in Moscow, lying that she was accepted in Budapest and just wants to switch schools. Then she's in.
Today I get published for larger audiences (I write literary criticism in a Swedish daily newspaper). My texts are products in a media market. What does the economic and journalistic context have to do with my writing? I'm so happy for the week at Berlinale, a new context to write in. Recently I started studying film editing, and one of my hopes for the week is to discuss video essays and other ways to respond to film, rather than with a text. I hope we can articulate not only what film criticism is, but also what we think it could be, should be.
I'm inspired by Juli, by Márta Mészáros. They both seem to know what's important to them. From my sofa, I watch Juli stand up against her foster mother. She desires a man twice her age, because he resembles her father. She sleeps with his son. But she's not sexualized, her desire is hers. In 1956 the Hungarian Uprising took place. Throughout the films Márta Mészáros safeguards not only Juli's integrity, but the integrity of people confronting a totalitarian power.
Today we're watched by cameras all the time. The camera examines, investigates, it lies and reveals. I'm interested in what the camera protects, what it lets remain secret. A gaze can be caring. I wonder what it means to "care" also in writing about film. I hope we'll explore it together during the festival week.

A Portrait of the Young Man as a Critic
by Kayode Faniyi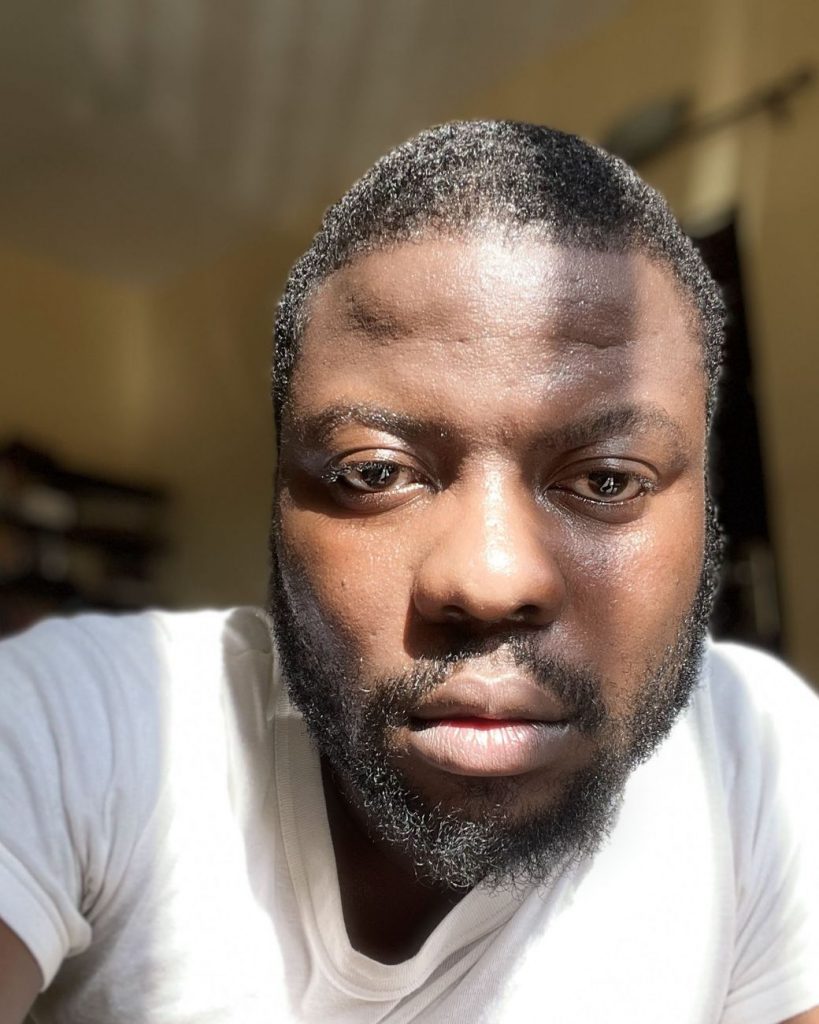 Mr Yinka Obatuyi is long dead but I have a lot to thank him for. He had gone to school with my father and, as I began to discover that the destination of everything I could touch was not my mouth, had become the the managing director of a prolific if struggling African publisher. His constant drip-drip-drip of story books fired up my imagination early. Sometimes, I look up to the sky and still see the giraffe chomping the full moon into a crescent, or hear the birds on the trees in our house pleading with Elephant over Lion's treachery. "Great king don't leave us."
The first piece of criticism I wrote was funny. I hadn't exactly watched the film, you see, because I was maintaining a studied indifference to it. It had two things going against it: it was a bad film—and consequently popular, naturally. My indifference was to protest both its badness and popularity. Except that, as Tola insisted with what I imagine was a sneer, "how can you write about something you did not watch?" Let's say I did not ride into gently into the night. But life's strange, you know? When the dust settled from the big argument we got into in the comment section of a friend's blog, we became fast friends.
You see many interesting things down the tube of a microscope. Were Nigeria a different place, perhaps I'd be looking down a microscope into the throbbing soup on a petri dish. But I finished my Microbiology degree and began to work at a magazine publisher. Soon after, I returned to university and emerged with a master's degree in literature (this is the point at which people tend to gasp). My microscope was now aimed at cultural artefacts. How do they come together? How do they mean?
These questions are the heart of a critic's vocation. And undergirding them is a respect for material.
I have recently become very interested in what we mean when we say "African film". For example, is Tears of the Sun an African film? Or is Sankara n'est pas mort a French film? I am also very interested in how much ordinariness (this is the true test of inclusion) is imbued into stories advocating for minoritarian categories. But generally, I let the material before me lead.
The critic's place in the world is the subject of some controversy. Armed with their Twitter accounts, everyone is their own critic these days. And given the pervasiveness of marketing and the tight comingling of art to the economic wellbeing of artists, you wonder if the world wants critics or cheerleaders. It's a question I don't pretend to have an answer to.

Awash in Images
by Will DiGravio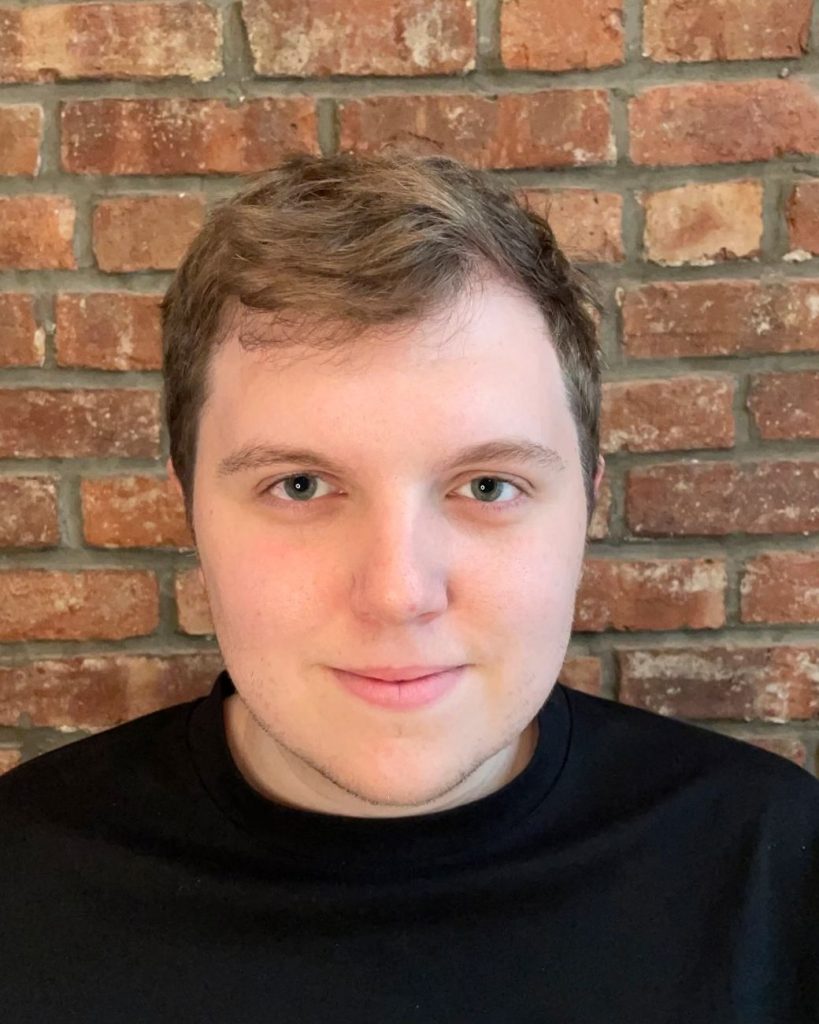 I will never forget the first time I watched Rebecca (1940). I had never seen anything like it. I loved the drama of it all. The lighting. The way Joan Fontaine navigates the halls of Manderley. How the camera does the same. Maxim's confession. And everything about Mrs. Danvers. Even before leaving the screening, I knew I had changed. I rushed to tell my friends about what I saw. I desperately wanted to share my experience and debrief with others. What had happened to me? Did others feel the same way? Could I even articulate what I felt? In more ways than one, I think my compulsion toward criticism began that day. I have been chasing that high ever since.
Much of my work centers on the history and theory of audiovisual criticism, or video essays. Since 2019, I have hosted The Video Essay Podcast, which features interviews with filmmakers, critics, scholars, and other leading practitioners of the form, and the various traditions from which it builds, including found footage and essay films, the avant-garde, and the documentary. Among my hopes as a member of the Berlinale Talent Press is to seek out films that operate within these rich cinematic traditions. I have experience talking about such works, but writing and covering them in a festival context is a different experience entirely. I look forward to discovering new-to-me artists and learning from their works.
Kevin B. Lee offers the following definition of audiovisual or "videographic" criticism: "works of media that use other media to create critical thought." In a world awash in images and sounds, such criticism is not only useful for the critic, but, I think, increasingly necessary. Not all critics must be so-called video essayists. But we live in a world governed by cameras. They are everywhere, watching. Who knows how many millions (billions?) of moving images are generated each day: security camera footage, TikToks, cable news shows, whatever Mark Zuckerberg is up to, and films made for the Berlinale. As the moving image grows more dominant, the critic must find new ways to bring heads above the water so that we might get a clearer view of the expanding sea of images. At its best, audiovisual criticism can be a radical act, a way to reclaim the image, remix it, and then re-release it to give the viewer a new way to hear and see that which was once familiar in new ways.
When I think about how the role of critics can evolve and expand moving forward, I think about the control corporations increasingly have over moving images and sounds. Critics are uniquely positioned to probe, magnify, and ultimately work to undermine the monopolistic tendencies of corporations in pursuit of such control. Of course, capitalism has always been … terrible. But writers like McKenzie Wark argue that with the role that big tech now plays in modern life, we have entered an era that is different and worse than capitalism. From streaming services to photo- and video-sharing apps, big tech has near-endless control over moving images and sounds. The challenge before the critic today is to unpack the implications of this control and, at least in my view, push back in any way they can.
© Berlinale Talent Press, 2022