On the Future of Festival Coverage
Welcome to the 2022 Berlinale Talent Press, please take a seat. COVID restrictions meant our twentieth edition could only take place virtually, but we, the Talents, still managed to forge a sense of community through our shared love for cinema and to connect from screens big and small from different corners of the world. What follows is a collective assemblage we worked on during the week we spent together. As we grappled with the joys and sorrows of online-only gatherings and wrestled with the physical constraints of our own bedrooms/living rooms/studios, we were asked to think about the future of our craft, and the kind of festival coverage we'd like to engage in moving forward. The correspondence that emerged can be looked at as a kind of rhizomatic object—one whose many surfaces reflect singularities, but also respond to and feed into each other. It's a letter, an embroidery, a vlog, a video essay, an interactive website, a voice, a picture… It's a chain of creative collaborations that helped us re-think the purpose of our work, engage with each other, and make sure our time together could be as intimate as possible, pandemic be damned. Please enjoy.
•What It's like to Watch Right Now, by Will DiGravio
• A Letter, by Susana Bessa
• My Performative Stream of Thoughts, by Lukasz Mankowski
• A Voiceover, by Rebecka Bülow
• Last Seen, by Öykü Sofuoğlu
• Films and Stitches, by Fabiola Santiago Padilla
• Giving Back, by Mariona Borrull
• Concluding Remarks, by Kayode Faniyi
What It's like to Watch Right Now, by Will DiGravio
Engaging with the Berlinale from across an ocean, through the lens of the digital, has revealed something about the nature and future of cinema. The following appears to be true:
Watching is impossible, or at least would be much harder for some, myself included, without a number of corporations, including: Zoom, Google, Mastercard (the festival's sponsor), Microsoft, Twitter, Vimeo, Apple, Adobe, and Facebook.
I have watched films and festival events this week on the following devices: my iPhone, iPad, MacBook laptop, and desktop computer with a Windows 10 operating system. All of these devices are cameras. All have the ability to generate images of their own. All can watch me too.

We have become completely desensitized to the power(s) of these devices. They are in sight, but out of mind.

The corporate power over cinema continues to grow. Even seemingly positive acts, such as sharing a film via the internet, is nearly always facilitated by one of these companies. What does it mean to watch a film via Google Drive?
What follows is my attempt to capture the everyday reality of this situation. Hopefully, some kind of truth will emerge about the production, exhibition, distribution, and critique of cinema in 2022 and the years ahead.
A Letter, by Susana Bessa
The immateriality of an online film festival can prompt you to wonder whether you have been there at all. As a response to my fellow Talent Will DiGravio and his legitimate concerns with the all-seeing objects we have been forced to surround ourselves with—our computers, phones, iPads—I wrote a hand-written letter, both to confront this problematic and to show there are still camera-free objects we can create for ourselves. Objects that are tactile memories, and still speak of and for the future.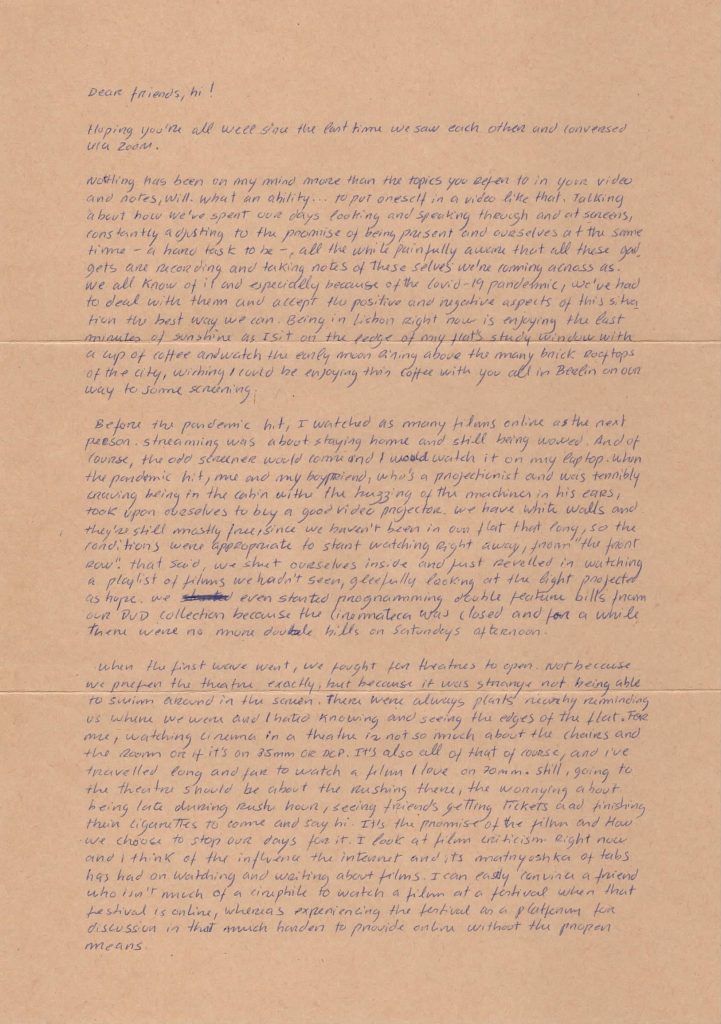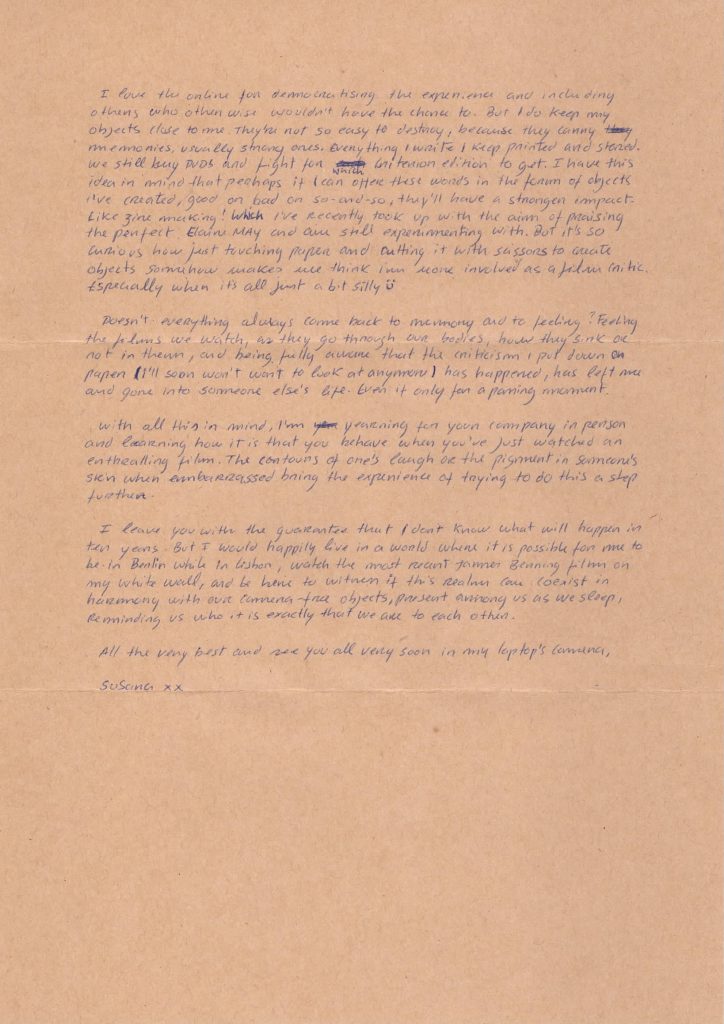 My Performative Stream of Thoughts, by Lukasz Mankowski
Hello everyone. Welcome to my performative stream of thoughts. Welcome to my head. Make yourself at home. I always thought it's very difficult to write, and I find it even more difficult to write in front of somebody. I hope you'll enjoy. There will be some pictures later on.
I'm sitting in a coffee shop which I found the best because not necessarily of the quality of the coffee, but the quality of the internet connection.
These things matter these days.
I also felt very touched and moved by Will and Susana's words & images. These left a mark on me and I'll try to reflect on my thinking of these notions.
For me, the cinema has become the art or the act of mourning. I lost a friend just a week ago. She's been a mentor, someone I always looked up to. Only 39 at the day she died. A programmer, a critic, someone with great heart and passion to Asian Cinema.
It's been a week and it feels like it never happened. Like a film that I didn't watched but dreamed of.
And that feels like a loss in itself. Sometimes I feel that films are about loss in general. About losing time, about losing oneself.
And here's pandemics and the festivals. We lost the possibility to meet in person. We lost the flesh, the body. Sitting here, in the coffee shop, I feel that my body aches. Just yesterday I met a guy from UK with whom I talked for over an hour. He said our eyes do this weird kind of twitch when we talk through the zoom. That we're not prepared for such an interaction yet.
I remember when the pandemics started, I felt that my head will explode, all the time. Couldn't focus, couldn't write. Nothing helped. Only time seemed to bring some bliss in the end.
And with that, I also feel the lack of physicality. I wished we could talk, be in person, together, in bliss of togetherness. Being here, but not here, on zoom (through which I'm recording for that matter), I'm afraid we didn't meet. That it didn't happen. It makes me want to shout, cry; but also, I'm grateful, in a way, that we're managing through. That we're doing somewhat something that will prevail. I just hope that the memory will stay.
Sometimes I'm afraid I will lose the memory of the films I watch. For that reason, to kind of not let that happen, I make the snapshots of cinematic moments. The frames that I love (you never know what happens on live stream, do you!) make me stay with me. I like coming back to them every once in a while.
Let's have a look.
There's a lot of them. Indeed, but without it, I feel that I would be lost.
I also watch most of them back home, at the projector, on my wall. There's always a sense of comfort to delve into the films through our own modes of watching. And I just hope we won't have to limit ourselves only to that. That the festivals will prevail, physically.
As the time passed I realized that it's more about the people. The energy, encounters, positivity. FOMO soon passed and these were the meetings that became the essence.
Thank you for all the inspirations and ideas. Looking forward to hearing more. Looking forward to meeting you all in person as well.
Even though we might render a background whatever we want, be that the Taipei's landscape from Taipei Story, it's not the same as looking at the real wall mutually.
I hope you're all safe.
Stay safe.
Stay positive, we're almost there.
And don't lose hope, the memory will be there as well.
Together?
Best,
Lukasz
A Voiceover, by Rebecka Bülow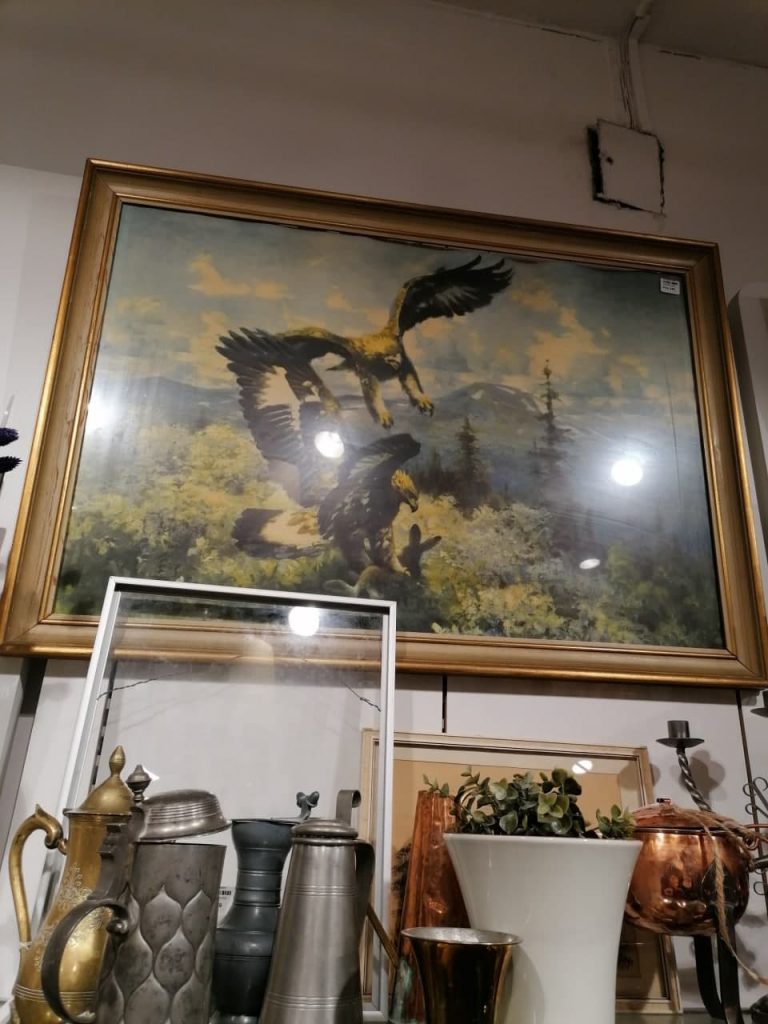 Last Seen, by Öykü Sofuoğlu
I imagined Last Seen as a playful epistolary video essay where I address my past and future presences in the festivals from a virtual world, namely the Berlinale Talents. My central inspiration in this work is Chris Marker and his masterpiece Sans Soleil. Our words come from different visual realms, and together they create a textual palimpsest. It's also a performative work in which I try to add a physical, palpable dimension to our shared experiences during the program. I wanted to find a way to show how human connection transcends the pixelated boxes where we've spent these six amazing days. Both on our own and together.
Films and Stitches, by Fabiola Santiago Padilla
If I had to represent my writing with an image, it might as well be an embroidered piece of fabric. You see, my head usually feels like this big, heavy tangle. Somehow, writing helps me find the endings of the threads, unravel and rearrange them into something else. I patiently create new forms, and the knots become surfaces of color.
As distant as they might seem, films and embroidery are deeply connected. From the adaptation of mechanisms used by sewing machines on early projection devices to the similarities between editing and sewing, the two share a special magic.
I've gone through all the crafty phases of the pandemic: baking, watercolor painting and, of course, embroidery and knitting (I'm on my way to master it). I quickly lost interest in most of those activities, except for embroidery. I'd love to tell you that it was my mother, my aunts or my grandmother who taught me this, but the truth is that my masters have been YouTube tutorials and other women I've met on Instagram. To embroider movie scenes or characters became a way to calm my anxiety.
Just like writing, or watching movies, embroidery is an activity that may seem lonely, but it works differently when done collectively. And that, I dare say, is only possible as part of an inheritance. Every stitch I make is a stitch someone else created, and that I'm now re-signifying; each idea I write is impregnated with ideas I've read in books or seen in films. I am who I am because of the moments I shared with my friends and family, and this text ended up taking this shape after the days I shared with you all on Zoom during the Berlinale Talents.
In my first essay, I wrote about the journey I ventured on to express my emotions. Embroidery is one of the ways I have to give some of my attention and corporeality to others. I like that it speaks to the need to slow-down that we often long for during our work as critics. I hope that none of the energy, curiosity, and the desire to create and keep sharing (whether via essays, TikToks, memes, tweets or videos) will ever fade away. The only way to resist these troubled times and circumstances is to meet again, constantly, with the pleasure and beauty that exists in what we do.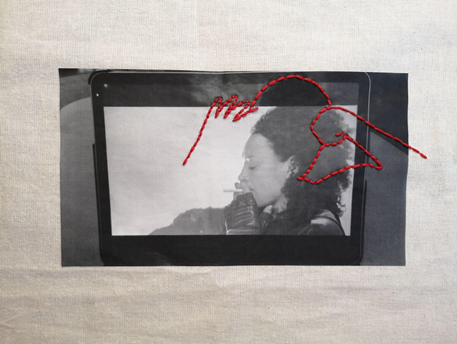 I think of you while I stitch. I embroider the silhouette of Will's reflection on the screen showing Dry Ground Burning,and I take his reflections on technology, corporations and cinematography; I think of Susana's beautiful letter and I'm aware of the materiality of things when I touch the needles with my fingers; I think of the images that Łukasz gave us and his reflections on loss and memory, and of Rebecka's voice inviting us to imagine. I think of the questions each of you raised, and I carry them with me.
If I had to represent the days we shared in images, these embroidered pieces would be some of them.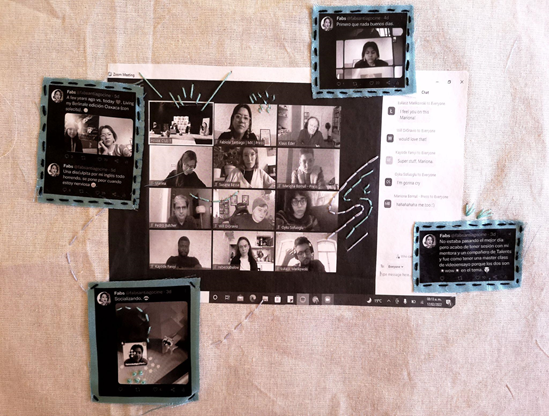 Con cariño,
Fabiola
Giving Back, by Mariona Borrull
I'd like my little game to help us let go of some of the rules and intuition we tend to use when writing. The lines that follow are also a great chance to give back some of what I've learned from my fellow Talents. Their presence has given me momentum; their thoughts are now kind of mine, too. Indeed, none of this would have been possible without them…
And without you. So, please, whoever you are, make yourself at home:

Concluding Remarks, by Kayode Faniyi