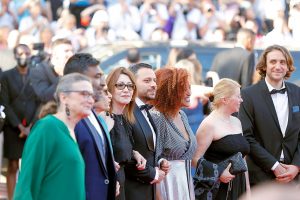 Our jury on the red carpet (photographed by Laurent Koffel). Composed of nine members with Ahmed Shawky as a president, the jury presented three prizes: to films in the competition, in the Un Certain Regard program, and in the Parallel Sections (Directors Fortnight and Critics Week).
The Favorites of the Critics' Jury – Jury FIPRESCI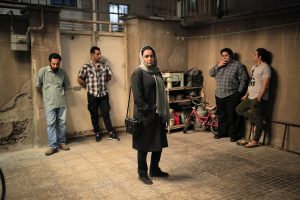 Competition: Leila's Brothers by Saeed Roustaee. Our jury says: "For the director's ability to craft an engaging story, very dense of cultural insights, drawing a microcosm of dysfunctional patriarchy and swifting freely – and joyfully – between tones."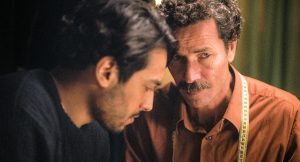 Un Certain Regard. The Blue Caftan by Maryam Touzani. "This is an award to braveness. The director was brave enough to give her gaze on the concealed homosexuality of a married man in Morocco. Through her work, she knows how to show us the world and the sad reality…"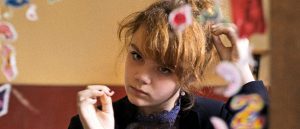 The Critics Week,
Parallel Sections, first features, Love According To Dalva by Emmanuelle Nicot. "A well-crafted narration of a teenage girl's return to normal life against incest and pedophilia, in a gentle and subtle way."
During the Cannes Festival FIPRESCI members (Cannes jury excluded) were able to rate any feature length film in the Main Competition, Certain Regard, Directors Fortnight and Critics Week sections of the festival (1 to 5 stars). You can find the results of the poll below.