The Blue Caftan : Unconditionally
In The Blue Caftan , Moroccan Director Maryam Touzani talks about unconditional love and traditions.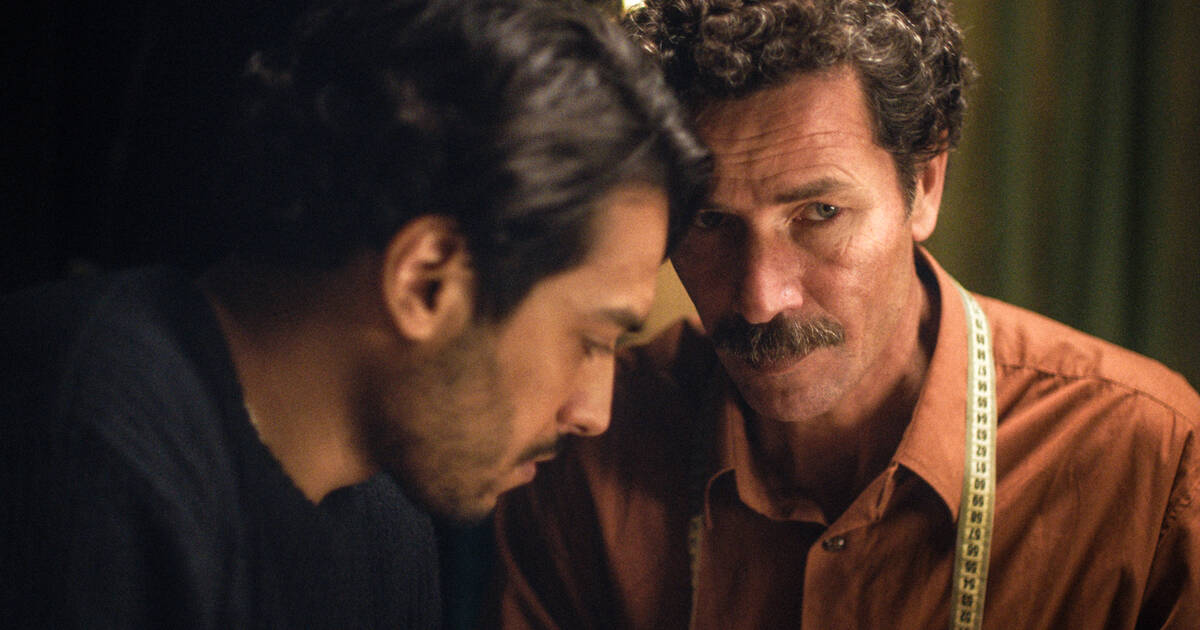 Through a subtle portrait of marriage and love, Maryam Touzani tells the story of Halim (Saleh Bakri), a traditional tailor in the old Medina of Salé in Morocco, who wrestles with his sexuality and identity. He is married to Mina, and they are running the business together, but he has a hidden life. Mina (Lubna Azebal) is sick and to help him with the massive work, she hires Youssef (Ayoub Messioui), a young tailor who will fall in love with the master.
Traditions above all
This movie is about traditions. Maryam Touzani wanted to pay tribute to disappearing jobs as this secret maalem, a kind of dressmaker dedicated to sewing beautiful caftans by hand. An art that doesn't exist anymore or tends to doesn't exist. "I wanted to talk about those people. They're suffering to see that the young generation doesn't pay attention to the transmission of this art". So the movie is an embroidery that follows strong characters and great performances.
All we need is love
The Blue Caftan is about love: the love of a profession, the love between a man and a woman and the love between two men. It's all about love and respect. How the director puts her camera on the faces, bodies, eyes, and thoughts, she manages to create an emotional dimension that is very tense and intense. It's about honor and values. Halim is trying harder to make things work, to make his marriage work against the odds, even if he has to forget who he is. He is homosexual. He is hiding in Hammas to live his sexual life, but how to face the feelings? The real love? That's how the big three will face this situation without clichés or taboos. They chose to live and love. That's what is beautiful in this story. The love between Mina and Halim is real. He really doesn't know what to do without her as a child can be lost without his mother. The relationship is real, and homosexuality is almost a shame to him. He doesn't want to be a "bad husband". This is deep.
Intimacy and humanity
The Moroccan director used emotion and intimacy to tell this man's story in few words. Patience is one of the movie's characters as long as the feature lasts as he handmakes a quality caftan. The director shows the beauty of the work, the traditions and how we took time before to do things. This nostalgia is everywhere in the movie. We listen to music on the radio, there is no TV, phone, or internet. It's contemporary and timeless. The director like to take her time and that's probably why the movie is full of emotion and soulful scenes like the one in the café where they watch a football match or this charming scene where they all dance. And the scene at the end is an act of courage of the director. Traditions, and taboos are somehow themes we talk about in Morocco, but religion? It's touchy and what she managed to do at the end is an act of true cinema…
Jihane Bougrine
Edited by Justine Smith
© FIPRESCI 2022