Before entering the theater, I would like to disclose my personal outlook as a film critic: I will judge each film as a whole. If the acting or cinematography are not perfect, I will fill up the shortcomings with imagination. I will not consider animated films because animation cannot express the complexity of human beings and the contacts among them. In competitions I think we should have an independent category for animated films. As the old saying goes, you cannot compare apples with oranges.
Venice, Cannes, and Berlin Film Festivals are usually willing to award animated films. In 2002, Hayao Miyazaki's Spirited Away won the Golden Bear, which I deemed as an omen that robots are beginning to replace human actors. In 2007, Japan presented the virtual idol, Miku Hatsune. Hatsune soon became the hottest star and sold 50K copies which is 250 times more than the average sail of music software. Robots are conquering the entertainment world.
Among the 11 films in the international competition at the 40th Istanbul International Film Festival, I was most impressed by Ulbolsyn (2020) directed by Adilkhan Yerzhanov from Kazakhstan.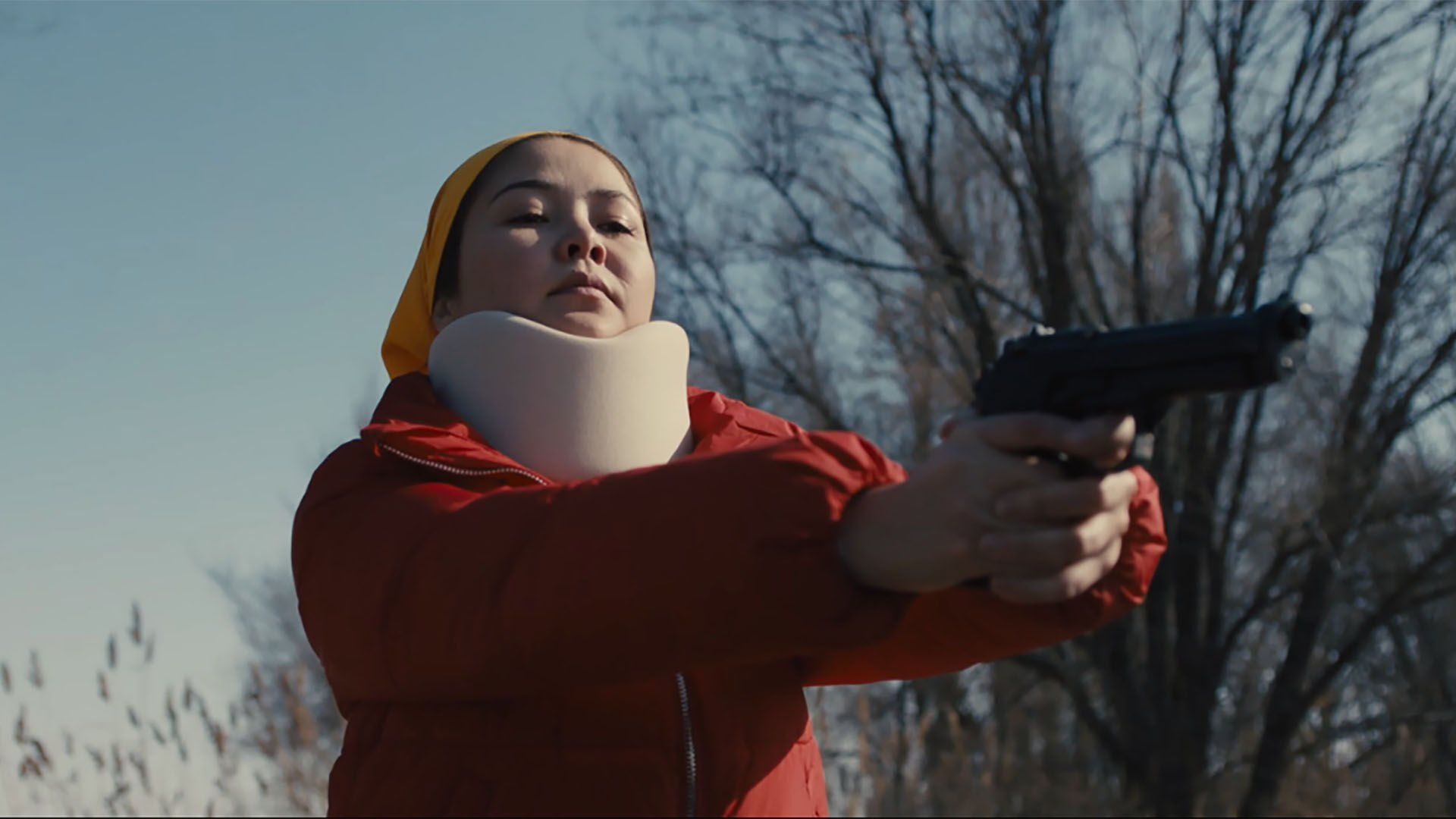 Ulbolsyn, which means "hope the next to be born will be male" is the name of the female lead. After making some money as a prostitute in foreign countries, Ulbolsyn comes back to her hometown in Kazakhstan, hoping to sponsor her sister's studies abroad. She hopes her sister will see the world and leave poverty behind. But her sister was sold to the exorcist healer, Urgen, a very powerful and rich man in the town, to serve as his concubine. Ulbolsyn does everything she can to rescue her sister. She turns to the corrupt police and seeks help from the captain of the Special Force and an internet celebrity who are both suspected to have had sexual relationships with her. Ulbolsyn's first love, a security company head, also promises to help. But all these people surrender to the powerful Urgen. So, finally, Ulbolsyn shoots him.
Ulbolsyn's sister cries out: "You sleep with many men in foreign countries. I sleep with only one man in this country. This is my own business. I love Urgen! I am carrying his baby!"
Ulbolsyn replies coldly: "The baby can be aborted. This is a small problem. You have to study abroad to meet the world, and more importantly, start an independent new life."
While striving to improve her sister's life, Ulbolsyn completely ignores her sister's own free will, and forces her to embark on the path that she has set for her.
Yerzhanov has been making movies for 15 years. He is so prolific that he creates one film per year on average, and has participated in major film festivals. Ulbolsyn shows that the director has the ability to describe his hometown and his people. Every character in Ulbolsyn is opressing each other with money or power, including the lead character.
Although Ulbolsyn is a woman she fully demonstrates oriental masculine characteristics (the name Ulbolsyn is very masculine in Kazakh). She will do everything to improve her family's life (prostitution, homicides, etc), while erasing her sister's individualism. Ulbolsyn presents the basic prototype of a Kazakh backward society, and exposes the omnipresent oriental authoritarianism of the society.
Hsin Wang
Edited by Yael Shuv
© FIPRESCI 2021